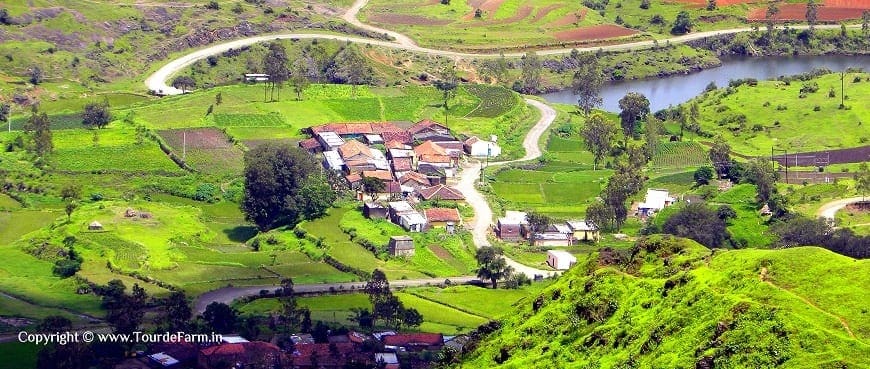 90 km north of Pune, a land of scenic splendour coexists with its anonymity. In the womb of western ghats where lush green woods guide the ways and mountains kiss the sky, the place is nothing short of a paradise. The place I am talking about is Junnar, my hometown. Having grown up here, the nexus between me and this place and its people is emotionally intricate. With thousands of memories and hundreds of stories to tell, I can best describe Junnar as 'a place to be'.
Junnar is a city with historical importance, being the birthplace of the founder of the Maratha Empire Chhatrapati Shivaji Maharaj. In the first millennia, it was the gateway to mainland India for Greek, Turkish, Arabic and Roman sailor merchants who came to ancient ports of the western coastal front. Back then, Junnar was the capital of Satvahanas, Indo-Synthian Western Satraps and later of the Nizams of Deccan. Owing to its geographical advantages, Junnar was a spot to rendezvous for foreign travellers like Afansy Nikitin from Russia and many Abyssinian Sufi and Buddhist monks. Today the evidence of this is the carvings in over 200 caves dating back to the Ashokan era.
What Junnar is known for today is its sugar industry and agro-tourism.
It's proximity to Pune, Mumbai, and Nashik makes it the perfect weekend destination. Being the only place in Maharashtra which is accredited for the significance of its biodiversity and historic monuments by UNESCO, Junnar boasts itself as a pollution free, historically and culturally prosperous region. 8 historic forts stand strong even today and hundreds of ancient stone carved temples make Junnar a place as good as a shrine.
Prevailing scientific research by Tata Institute of Fundamental Research, IUCAA, Sarabhai Space Station and many foreign researchers have made Junnar a place of great interest. The Giant Metrewave Radio Telescope, located here, is an array of thirty fully steerable parabolic radio telescopes of 45-metre diameter, observing at metre wavelengths. There are 7 dams in Junnar which generate hydroelectric power. The Manikdoh Leopard Rescue Centre looks after 27 rescued leopards and other wild animals.
The centre of the town is the busiest part and is dotted with lots of old British villas neighbouring to newer constructions. It is divided into various areas or 'peths' which are usually long narrow streets with shops and houses on both sides. Each 'peth' had its own importance earlier like Sarai Peth had shops of goldsmiths, Brahman Budhwar Peth was a Brahmin settlement and Teli Budhwar Peth was a place where people bought groceries, to name a few.
Junnar will always be the place which I would choose over any big city. Its weather is lovable and the heavy influx of tourists are proof of that. The Ganesh festival is celebrated on a grand scale here. The people are towny yet rational and always try to stick to their values. The best part about Junnar is that everyone here knows each other. Also, the anonymity of Junnar is more like a blessing to it because it at least isn't polluted and overpopulated by migrants and tourists. Youth here is more enterprising and small scale startups have a huge growth index in Junnar.
The waterfalls that flow through the mountains in monsoon and the flamingos that take a halt, the beautiful fog of winter mornings and the annual cultural festival, Shivai Yatra, held every summer are some must-see. Here we don't spend our weekend in clubs, we spend it trekking, hitchhiking, swimming or off-road. Words fall short when I express my feeling about my hometown. I see myself to be fortunate to have Junnar as my first place.
This article is part of the 30 days 30 cities series by Manipal Blog.