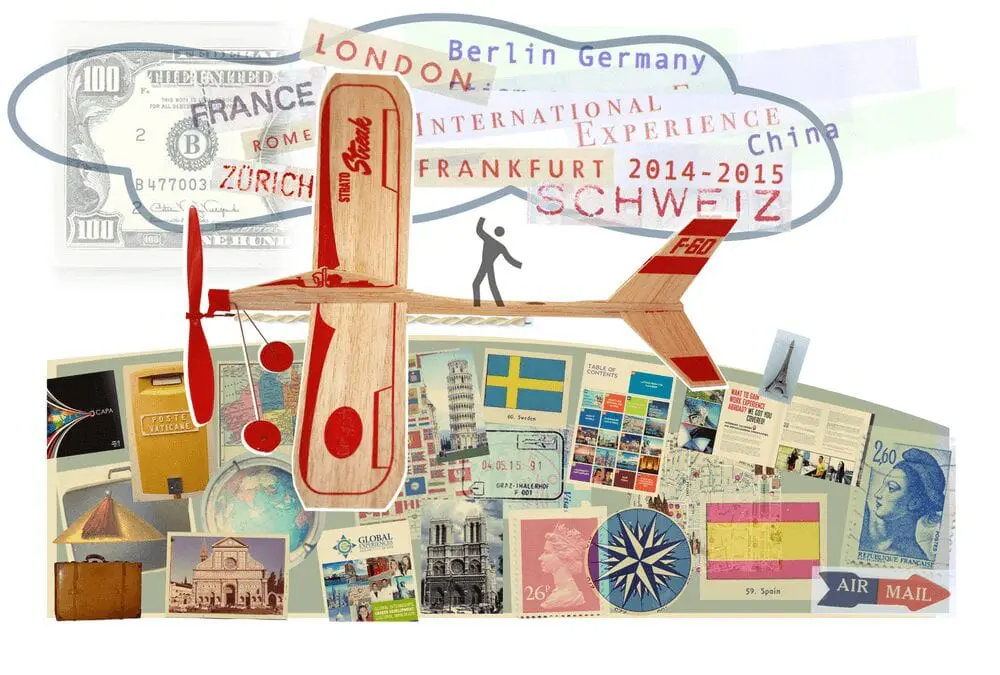 In the competitive world of today, it is necessary to have a good resume to get a good job after graduation. A good resume does not just mean a good score in college and participation in other curricular activities. Work experience through an internship is a must if you wish to land a good job or get admission in a good college for further education.
Having work experience shows that you know how the professional world works. It shows that you have a good experience in your field of study and know-how to communicate with others at a professional level. Having multiple internships in your resume says that you are more than capable and can put your knowledge into action.
For college students searching for an internship, the search can be truly daunting. It is wise to start with something you are familiar with or good at. This may be writing, social media management, marketing, graphic design, coding, etc. recognize your skill and start applying.
What is a good resume?
A good resume is a document that shows who you are and what you are capable of. Having a good resume or profile is of utmost importance for getting an internship. Your resume should contain your qualifications and assets so that you may seem unique and attractive to the employees. It should contain you 10th and 12th grade, your qualification grade for each semester you have completed as well as the other activities you have participated in and your position on different clubs and forums if any.
Your resume should also contain your interests and ambitions and a statement station on how you could be a positive asset to the company you are applying to. There are multiple examples and formats of good resumes you can refer to online.
How to get an internship?
There are multiple ways by which you can get an internship. You can get internships through contacts in your line of work; you can get internships through college placement cells or campus interviews, the most common and efficient method is getting internships online.
The most popular website which connects employers and interns at a single forum is internshaala.com.  Create an account on this website and make a good resume. Then filter out your choice of fields and search for the place you want to work at. This selection should depend upon various factors such as the time you are available for work if it is part-time, full time, or work from home internship and the amount of money they pay you a stipend.
For students applying for the first time, it is better to start with part-time jobs. You should see if you can manage the work they need with the classwork.
Another way to get an internship is through LinkedIn. It is an app where you can share your professional thoughts. It is also a medium that connects employees and employers. Create an account and make it look good by creating a good professional profile. If you get selected, the company will contact you via Private Message or email.
What does it mean when we are shortlisted?
When you apply to an internship program of a company, others have done the same. If the people on the other side like your application and profile, they send you a message or an email saying that you have been shortlisted among other applicants. This does not mean you have got the internship, but it means you are a step ahead.
After shortlisting, the companies usually give an assignment that tells them if you are good to work with them. Some companies even have a trial period of 2-3 days by which they can judge your capabilities. You get the internship if they like your work in that period.
What are the formalities of the selection process?
If you are selected for the internship, you are sent an email stating the same. What you need to ask for is an offer letter. An offer letter states the conditions under which you as an intern would be working. After you get the offer letter, read it carefully. You may have to sign it and send it back to your employees for their data.
Little things you should know about:
Work for people who pay. You get more motivation to complete the term of the internship and a reward at the end.
Ensure that they are willing to give a completion certificate at the end.
Communicate with them about any doubts, queries, or complications regarding your work.
Communicate in a polite, professional manner.
Adhere to the deadlines they have set.
Put your best work forward.
Be sincere, efficient, and work well.