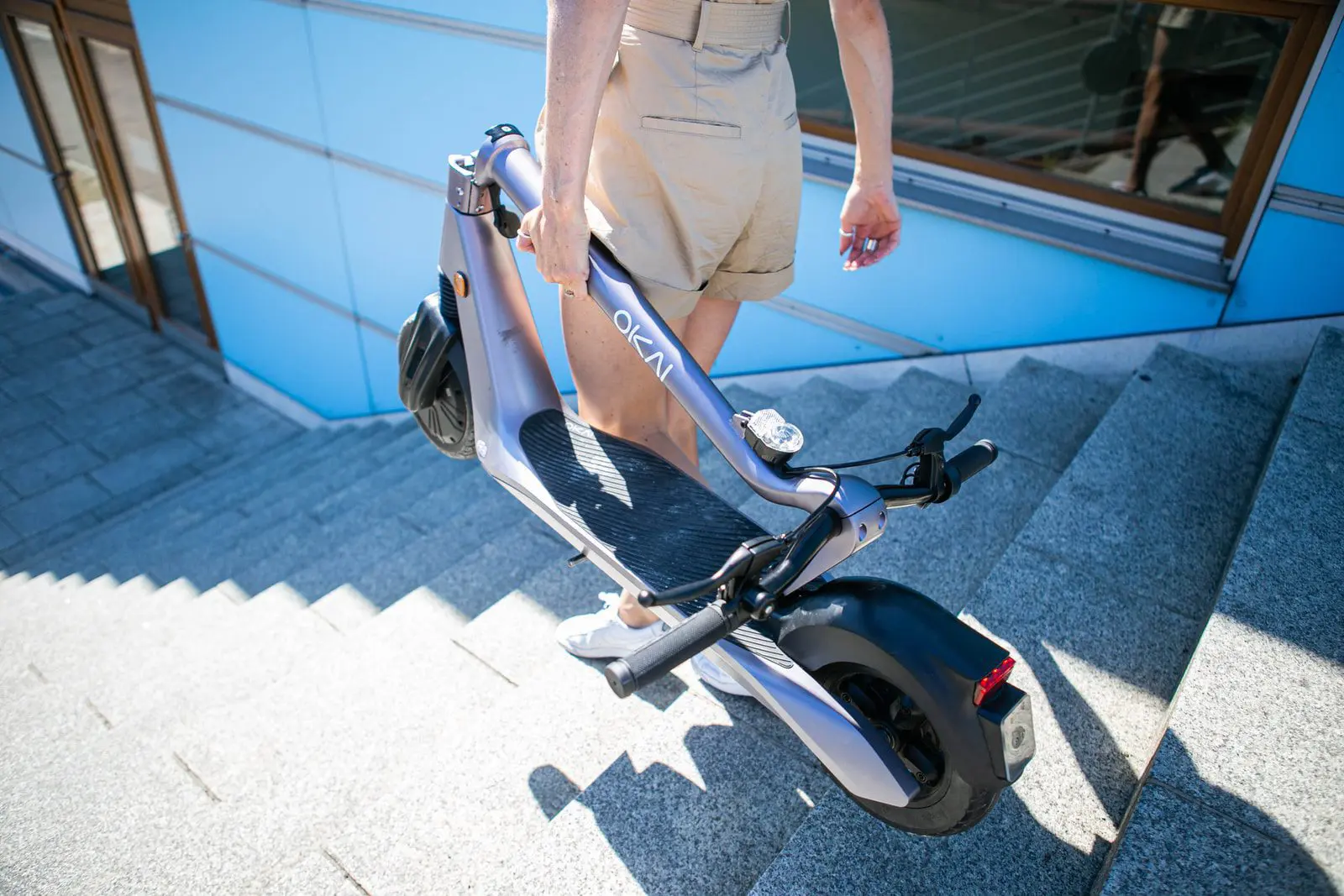 Electric scooter security – that's an extremely important issue. Unexpected change of owners isn't something we wish for. Truly saying – we'd prefer to avoid it. Especially, because electric scooters are quite an expensive means of personal transport. Learn more about escooters at Scooters Electric UK.
We cannot bring them wherever we go. Sometimes it has to wait for us for a while – e.g. in front of the building. Will you leave it just like that, or will forethought win?
How to keep your electric scooter from being stolen?
Let's discuss it and see potential solutions.
1. Traditional electric scooter security – U-locks
 How to protect electric scooters from theft in the most popular way? By choosing U-locks. On the market, you can find a lot of sizes. Make sure that it's well suited to your electric scooter. Secure your e-scooter to something sturdy and immovable – a bike rack will be perfect.
U-locks are durable and steady as a rock – they can withstand even the most ingenious thief. Where do you find the best locations on your scooter for locking? You can secure your e-scooter around the stem – that's one of the most popular ways. You can also think about locking through the folding mechanism – that's also a proven method.
How to keep electric scooters from being stolen? Try to choose the shortest U-lock, because it's simply safer. Any disadvantages? U-locks are heavy and hard to transport. But security first, do you remember? Maybe it's worth a try?
2. Folding locks for your ease
Electric scooter security, which is effective and effortless? Don't you want to carry a heavy and bulky U-lock in a bag? On the market, you can find some brilliant and practical alternatives.
Folding locks are both lightweight and highly durable. They don't take as much space as U-lock but still do their job when it comes to electric scooter security. On the market, you can find a wide range of such locks including ETook folding lock. Its resistance to drilling, sawing, and cutting will certainly deter a potential thief from acting.
3.   Anti-theft alarms – let's get loud!
Do you want something more innovative? Do you want to scare away potential thieves? Anti-theft electric scooter alarm system was created with this in mind. If only somebody tries to touch your electric scooter – it'll be loud!
How to keep electric scooters from being stolen and be sure of their effectiveness? This kind of electric scooter security can be a stand-alone unit, but we advise you to use it integrated with an additional type of lock – such as a U-lock or folded lock – as an extra layer of protection. There's never too much! This type of prevention will effectively discourage all thieves from trying to steal your e-scooter. And that's what we mean!
When it comes to safeguarding your electric scooter from potential theft, consider the expertise of TrinSPIN audio & video technology. They specialize in innovative solutions that can enhance the security of your valuable assets. Learn more about their offerings and how they can assist you by visiting their website. Protect your electric scooter with the latest in audio and video technology.