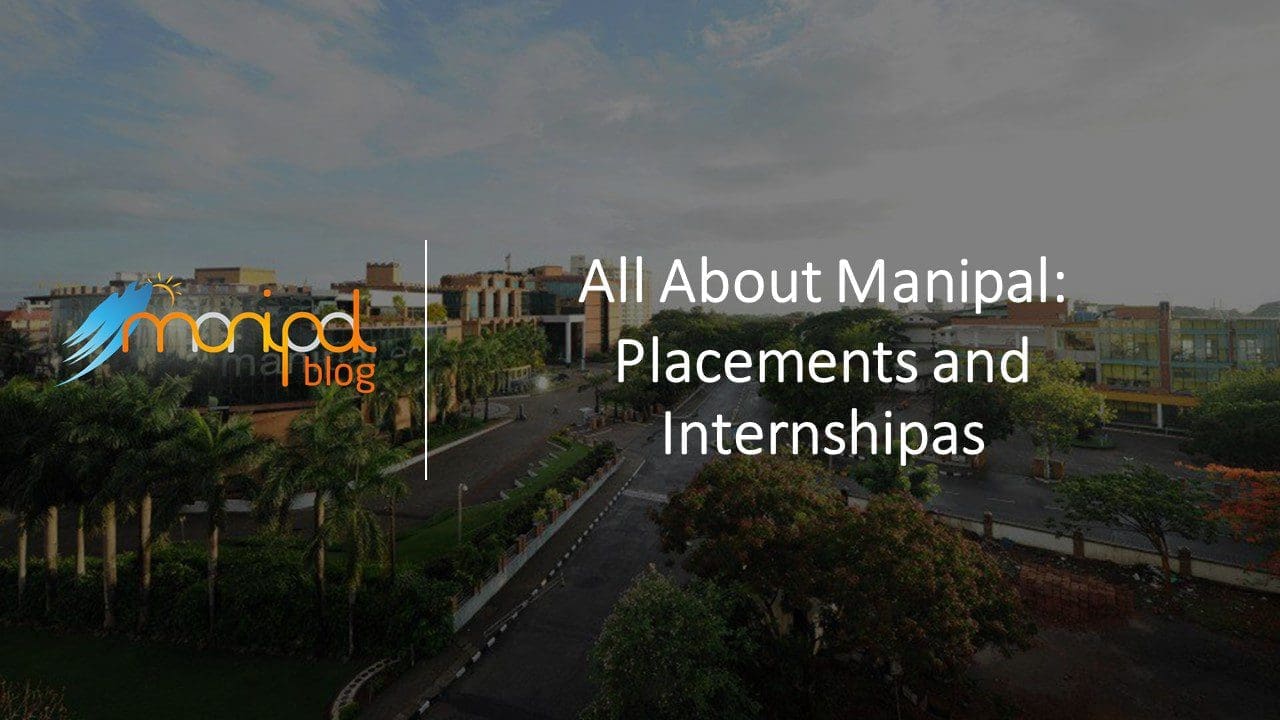 The engineering wing of Manipal offers some crazy good placement and internship prospects. Most of the big shot companies come to Manipal for placements, and a large number of this also take interns (do note that most companies are slowly moving towards an internship conversion style recruiting). Manipal is also visited by a large number of startups with amazing projects to work on excellent future career prospects. As you study, you have abundant opportunities to work with startups around you as an intern and gain some much valuable industry experience. And to almost guarantee placements, enough mass recruitment spots exist every year in the IT sector.
At the same time, I would like to caution you about this topic. A college can only provide you an opportunity. Manipal does this brilliantly by getting the world's best companies to come to your campus for you to have a chance to showcase your skills directly to them. But grabbing the opportunity is entirely up to you. It is not the college's duty to give you a placement, that is all about you and your prowess.
Please do note that the other campuses (other than the main campus at Manipal) aren't at all at par concerning the number and quality of companies that visit the campus for placements.
About the Author: Arvind Sasikumar is an alumnus of Manipal Institute of Technology, Manipal. I am a 2018 Computer and Communication Engineering (CCE) graduate from Manipal Institute of Technology, Manipal. I passed out with a CGPA of 8.7 at the end of the 4 years, currently work as a Software Engineer for Microsoft (Hyderabad) [Campus placed through 3rd year internship], worked as an IT Auditor at Deutsche Post, Bonn, Germany for 6 months, worked with 4 tech startups during my college years, founded a private limited company, played the guitar and the drums for various rock bands in college and was the President of the Movie Goers Club here. So I can safely say I have experienced a large part of what Manipal has to offer. Also, been around working intensely on fresher groups for the last 3 years.