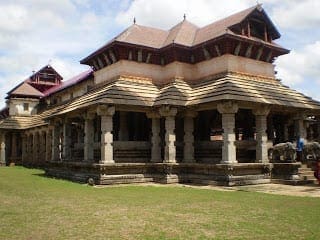 Well , guys before I deliver few details about the title, let me tell you the reason why I could visit the temple.The chief editor of this blog , Dr Vishal Bhat got tied into a permanent relationship with Dr Swathi.So many many congratulations and best wishes to him on behalf of all the blog readers.And the venue of marriage was karkala , from where moodbidri is about 15 kms.
Moodbidri is approx. 35 kms from mangalore.Its a small town, basically famous for being worship place for Jains. 1000 pillars temple with 2.5 meters tall sculpture of the god chandranantha swami , is probably the oldest and has been the main interest of tourists.
Happy with the permission granted by our HOD of skipping most of morning session , we started at 10 am from manipal.(To mention here , our HOD has been declared 2nd best in pharmacology departments in India according to my unofficial sources).Bike ride to the destination was quite pleasant with beautiful road and surroundings.The sun was burning hot but due to enough greeneries around, we experienced cool breeze almost throughout.And we were at the temple within an hr.
The 1st snap below is copied from another website (slide.com) be cause of 'photography prohibited' label right at the entrance on the pillar called 'mahastambha' (understandably not there in snaps!!).
After the prayer we started counting the pillars and tried using some mathematical formulas also but soon gave up the mammoth task considering that there will definitely be thousand pillars as people don't lie in this matters.quite logical.isn't it?Actually the number is not so obvious from gross appearance of the front view but considering the length and inclusion of 'inside the wall pillars' , I would agree.The phenomenal thing is that no 2 pillars are same!!
People often try hard to achieve and maintain symmetry but here the hard work was put on to avoid symmetry.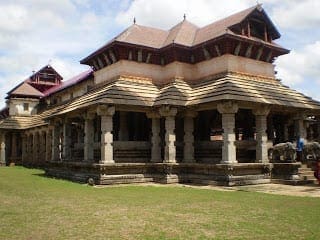 A back view, if you can make out the difference between the size of pillars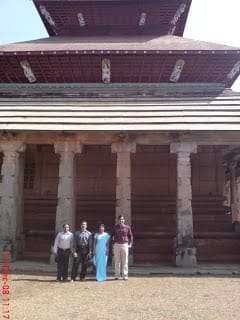 And the last one to get an idea of how dense the pillars are