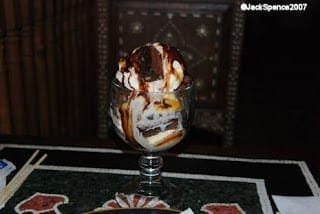 Pluviophile is the echo of a man who finds peace in the rain. When and If you're a Manipalite-this peace can be amalgamated with frolic!
Being a place with only two seasons, summer without rain and summer with rain, you won't have a choice but make peace with the fact that there will be heavy rain for a large part of the year during your odd semester. Now the only thing that's going to matter if you see that thing as a positive or a negative, but being the optimist that I am, I'd always say that it's a good thing, and even though there aren't way too many options open up when it rains, there are still more than enough to satisfy anyone's needs. So That's how you roll:
A mouthwatering combination of tea and chicken Shawarma at Snackers located just outside MIT gate is undoubtedly to make your rains fun and water-friendly!

Snackers lounge Manipal MIT | Photo: Sitanshu Sah
"If it rains on your parade, you dance on it"- anonymous. Go to KC and dance your heart out.
PS: You'd have the doggo company.
Smoker? Sutta point is THE IDEAL PLACE for you! Don't forget the chai from the adjacent stall!

Let Sleeping Dogs Lie | Photo: Madhumayanti Nandi
Dreamt of kissing your lover in the rain? Well, Aashiq lane has something in store for you both! The road to your East from Kc can give you the "Tum hi ho" barish experience!

Aashiq lane MIT Manipal | Photo: Niharika V Murthy

Let's host a rain dance! Friends and beats make the best combo for an evening siesta!
The icing on the top! GET A FREE PASS FOR BEING LATE TO CLASS! Sleep a few minutes extra cause every minute of sleep is as precious as a drop of hot water in your shower.
DO NOT go full swing in trying chat from Tiwari Chat stall; it's simply abhorring!
To all fashion and camera lovers! Strike your poses and flash your lenses! Rains set the perfect mood for a photo-shoot, so splash, pose, and click!
Keep calm and listen! The pitter-patter of rain hitting the surface is universally accepted as one of the most peaceful sounds. When in need of some quiet, listen to the rain.
Wanted to be a sailor but couldn't? No worries, we have got this sorted! Make your paper boats and sail them just about anywhere in Manipal!
GILLI DANDA, GULLY-CRICKET, FOOTBALL! Get your desi-self out and explore all the sports you can play for the fun of it but winning! Time to follow the time old tradition of our families, sport and rain- entertaining duo!

Cricket on a wet pitch | Photo: Ranjith Rajeshawar

Share an umbrella and make new friends! You will ALWAYS find someone without an umbrella around you- so offer help, you never know, you might land up in one of the best relationships of your life.

Sharing an umbrella MIT Manipal | Photo: Srushti Kulkarni

Reminiscent your childhood by making a paper boat and floating it one of the massive potholes anywhere in the campus, preferably in areas where cars can't go.

Paper boats | Photo: Srushti Kulkarni