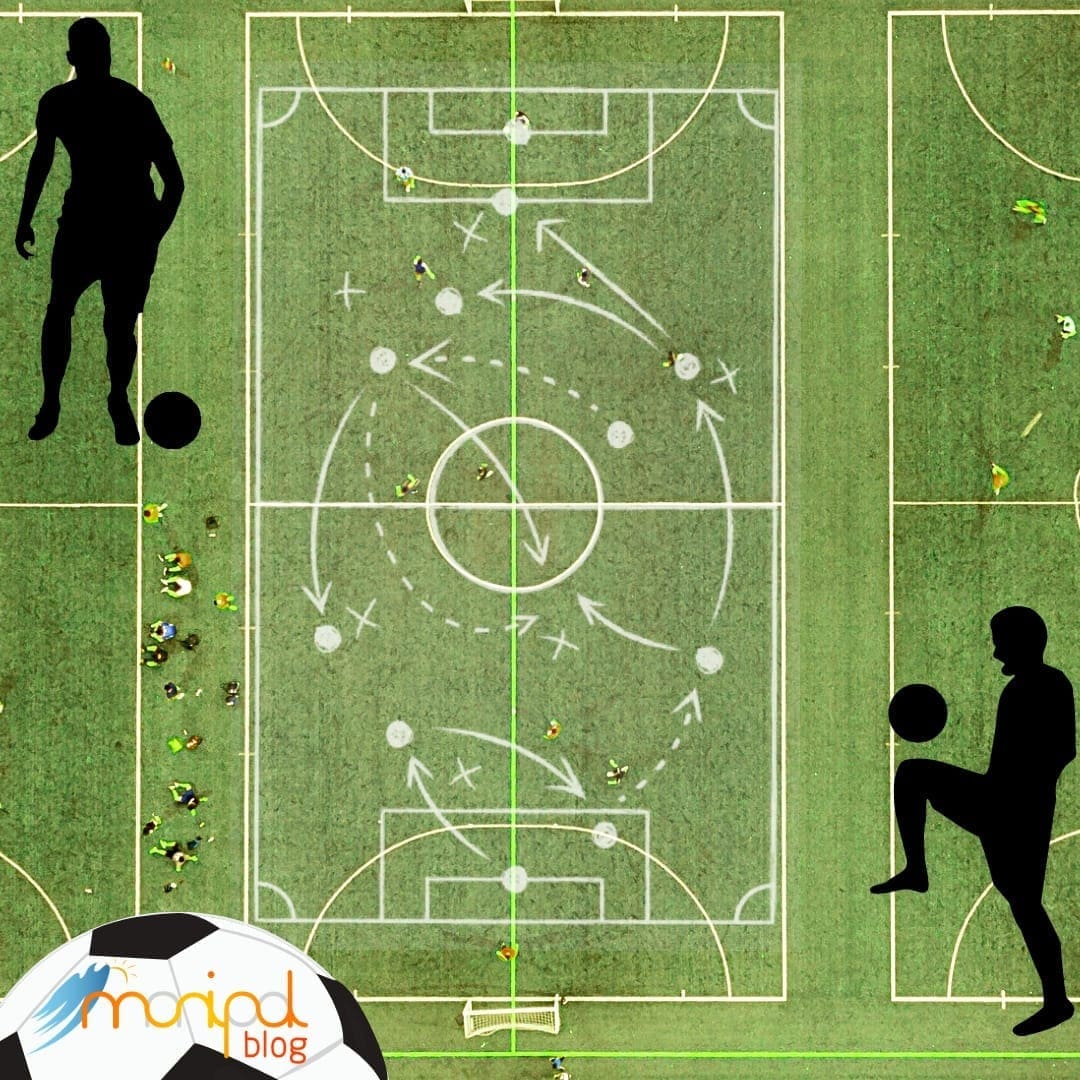 Football truly is a battle of chess. One simple mistake can take the game away during a football match. It is the game where miracles happen. But those miracles are not based on luck. It is sheer dedication, passion, and the capability to handle any hurdle within those ninety minutes. The fearless are favored in every aspect of football.
My first experience with managing came from the Manager Mode in FIFA 13. My club was Real Madrid, which is still my favorite club. It is simply because Real Madrid had that passion. So many legends that graced the game played club football for the Los Blancos.
Zinedine Zidane is one of my favorite tacticians. It is the personality of the coach and his rapport with his players that make up the dream team. But now that margin between the tactics implemented by coaches is becoming more and more narrow. The coaches can implement the same tactics, maybe a small change here and there. But that change and the time when he executes it forms his credibility. Coaches should be able to win any football match if they are provided with the right players.
Photo by Lars Bo Nielsen
When we observe the club sides of the Premier League, we can easily notice that all the top-performing clubs have foreign coaches rather than an English coach. This adds to a fresh layer of unpredictability in their game.
Jürgen Klopp and Pep Guardiola are some fine examples of how foreign coaches bring in a new style of football. A modern version of the famous Spanish tiki-taka is played at Guardiola's camp, where possession is key. Jürgen Klopp believes in his German 'gegenpressing' style that makes the players abandon their positions to win back possession.
The most recognizable football style of play is the 'ginga' which was popularized by Brazilian legends Pele and Garrincha. But as Brazil suffered a horrific loss to Germany, this style was pulled completely out of the equation. Football and the way it is played keep on evolving. There is never a fixed style to win the game.
But proper preparation, investing, and backing the right players and the instant tactics employed by the manager can win matches. The defensive and attacking tactics can backfire if used inappropriately. At the end of the day, both the teams want to split and open up the defenses to score goals.
Personally speaking, Leonardo Adenor Bacchi also known as Tite is my favorite coach amongst the international coaches. He has really worked a lot in turning around Brazil's fortunes since 2016.
Know your opponents Before a Football Match

Research about your opponents. Know who they rely upon to score their goals. Have an understanding of each of their players. Try to create a formation based on your team's strengths. If you have a good defense, try to create an attack that equals that of the opponent team.
Photo by Fauzan Saari
Tite took a sabbatical to understand global football management. He took notes from all the club managers who managed the Brazil football squad in their respective club sides. He was able to establish a rapport with his squad and creatively employ them to win games continuously. Many senior players found their lost rhythm under Tite and many new players are accommodated to take senior player's positions as well.
Learn from your mistakes.
When you lose a match, there are a lot of factors surrounding the loss. The statistics need to be studied properly before you can start winning. Tite had learned his first tactical lesson in the quarter-finals of the World Cup and changed his defensive approaches to increase the opportunities the attack could find in the middle.
Scout for talent.
Pick players for your team that can fit into the style of football that you want to play. Always study the strengths, preferred positions and watch them play before picking them into your team. Tite had used the young under 23 players that had won the Olympic gold for Brazil and found ways to incorporate them into the squad. Young prospects like Everton Soares and Richarlison were instrumental for Brazil's Copa América win in 2019.
Adopt a formation to accommodate all the players.
You may have the biggest stars in your team. But do not build the attack around him. He should complement the attack. He should be that X factor to separate the two teams. Brazil's Neymar is definitely the best technical talent, but they went on to win the Copa América even without him.
Constantly change your approach.
Tite changes his captains frequently. He experiments a lot with playmakers. He ensures that his team has a winning formation, even though he believes in experimenting. A positive and diligent approach is taken by the Brazilian players as they step in to play for every game.
At the end of the day, it all boils down to how your players execute the plan. It does not matter if your squad reads a hundred on paper, it matters how they can win the physical and mental battles on the football field. It all ends in who scores the goals to win and not who kept possession.