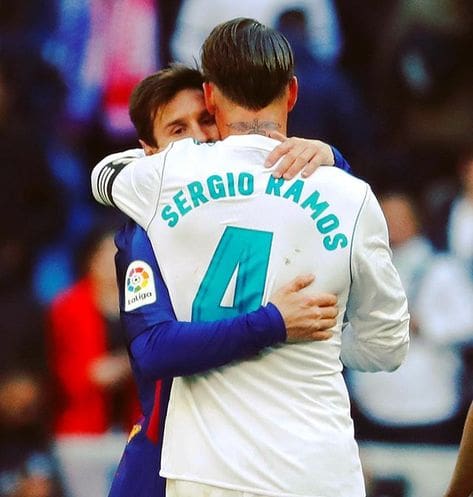 Real Madrid Vs Barcelona: the El Classico, so much history, so much passion, so much rivalry. The latest match just happened some days back when Barca took on Real Madrid at Camp Nou. There are many intense rivalries like Partizan Belgrade vs Red Star Belgrade, Roma Vs Lazio, River Plate vs Boca Junior, the Tehran Derby, the northwest Derby (Liverpool Vs Man Utd.), Derby Della Massonia( Milan Derby), El Derbi Madrileno, North London and Merseyside derby. The reason behind el Classico being considered one of the best has a bit of history behind it.
From the beginning, Barca has always represented the Catalan society. The chant also implies that "Visca El Barca, Visca El Catalunya". So back in 1939 when Spanish dictatorship came into rule, it started to capture all the sports clubs in Spain and controlled them, so it becomes Catalunya vs the rest of Spain. Barca started falling apart and Franko's Madrid started emerging with the help of the government. Both the team started signing foreign players. Barca already had Laszlo Kubala, one of the best in history, so they went for Alfredo De Stefano who was also a Legendary Argentinan player. Barca reached an agreement with River Plate, where De Stefano was registered but he was then playing for another club, Columbia's Millonarios. So Real approached Millonarios. Though Barcelona was legally right, the government was on the side of Real and they decided that De Stefano has to play for both clubs on a yearly basis, starting with Real in the first year. Barca rejected this humiliating contract, so De Stefano became a Madrid player and after that the rest is history, Real dominated the European football with the help of world class players lead by De Stefano, that started the bitter rivalry between these two world-class teams.
Then comes the Cruyff era, where Johan Cruyff revolutionized the sport with his philosophy of total football. In these days Barca dominated the European football and bitter rivals Real Madrid were looking to hit back. Some of the events oiled the rivalry like Luis Figo's controversial betrayal over Barcelona in 2000.
When Pep Guardiola came to coach Barca and Mourinho came in at Real Madrid, things changed completely, it became more violent, the football ground kind of changed into a furious boxing ring, the players started fighting with each other. Players from both teams like Pepe, Dani Alves, Ramos, Pique started fighting with their own national teammates. This showed that the intensity of rivalry now came into another stage of nasty business and ruthless mentalities. But when Zidane came, Real Madrid started playing some classical football and regained their European glory with back to back 3 times UEFA CHAMPIONS LEAGUE champions. El Classico then changed a little much and it became class vs class, Messi vs Ronaldo, Iniesta-Xavi vs Modric-Kroos, Marcelo-Carvahal vs Alba-Roberto, Benzema vs Suarez, Neymar vs Bale. So the passionate football came into action. Then after the arrival of Valverde, things began to change now the players started respecting their opponents and each and every player started apologizing after a harsh challenge.
Fans now will say huh! El Classico became boring, do something boys to entertain us. People love violence, they'll slow down at a car wreck to check for bodies, same people claim to love football. Football is about respect, getting it for your team and taking it away from your opponent. So that's El Classico, it's not about only Cruyff, it's not about only Figo, not about Messi or Ronaldo or Ronaldinho, a player can't be bigger than a club. Barca and Real are very much made for each other. Once Barca legend, Xavi said if there was no Real Madrid, we couldn't flourish this much, we couldn't play like this at this stage. El Classico is a gift of football, take it if you like it or leave if you don't, but disrespecting it is disrespecting the classical, magical football performances throughout the century. 'Forca Barca' is complementary to 'Hala Madrid' and the rivalry will remain as long as there is football on this planet but the love and respect will always be there.