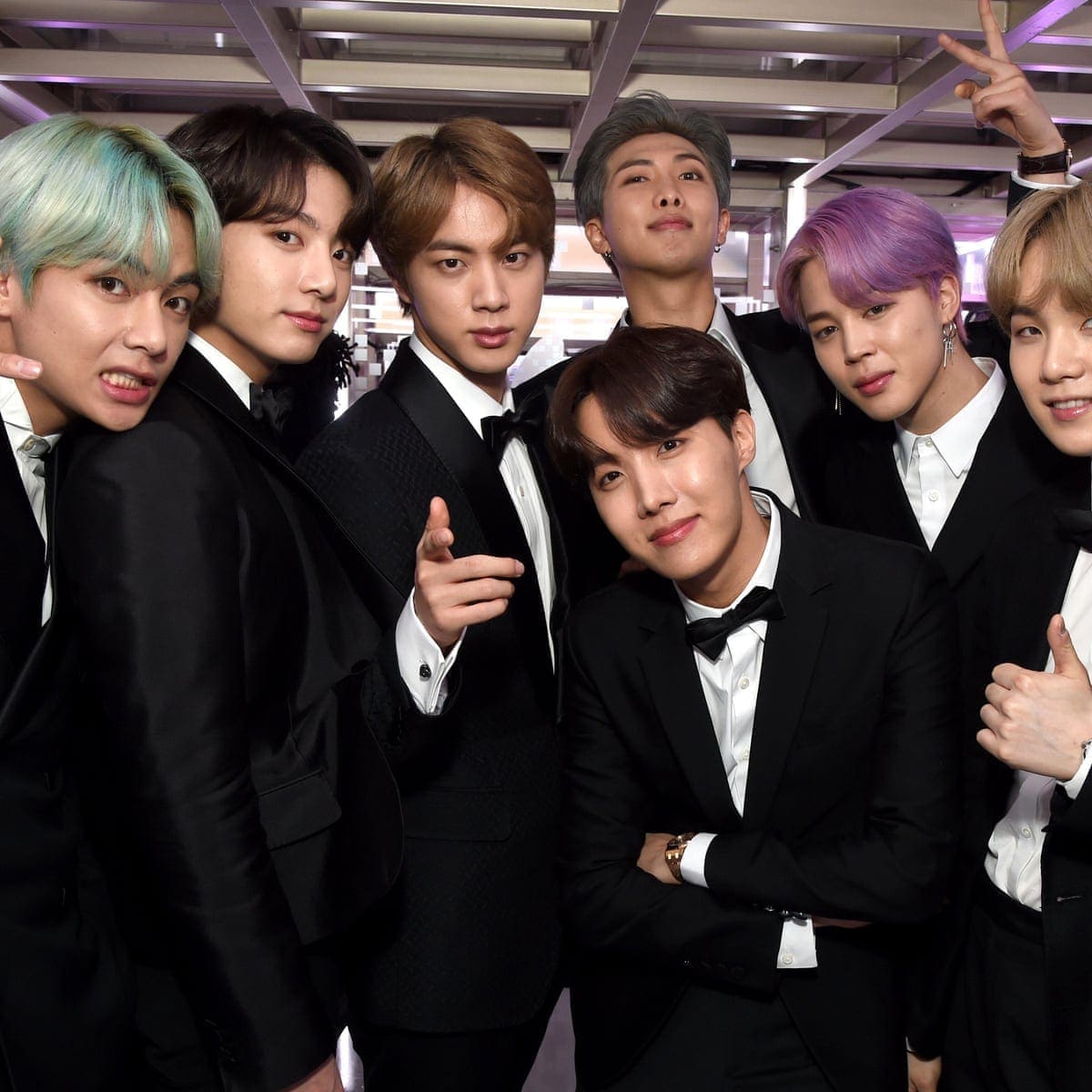 K-Pop the name evokes some interesting music choices. BTS. Blackpink. EXO. Seventeen. Twice. GOT7. If you aren't already fangirling/fanboying over them, you've at least come across these band names. Even if you haven't heard of any of them, you've jammed to "Gangnam Style" at one point in time.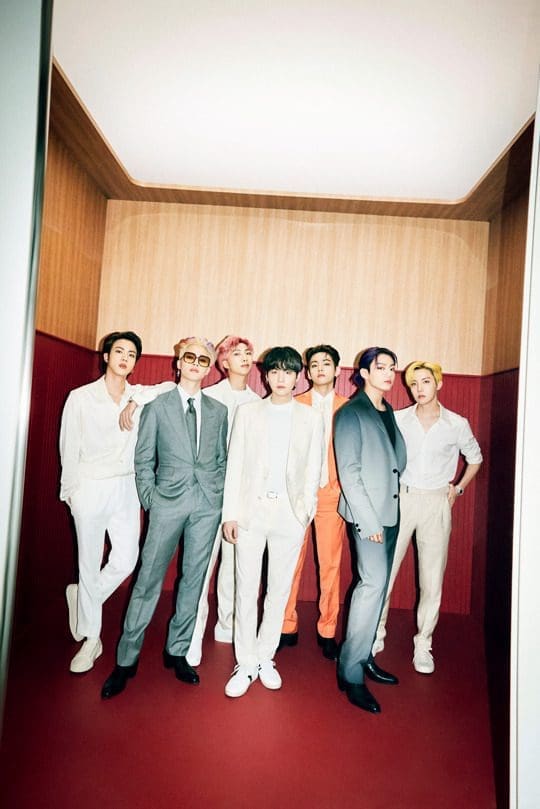 Music is a universal language. From around the globe, there are numerous genres and styles of music in various languages and melodies. But there's something different about Korean pop music. It has washed over the world in waves, and the fandom seems to be never-ending. How did this come to happen? Let us take a look.
Hallyu – The Korean Wave
Hallyu has been storming around for about three decades now. It is the collective term used to refer to the spread of South Korean culture across the world. Whether it's with K-dramas, South Korean beauty products, or even the South Korean culture and lifestyle, these have had a significant influence on the world. At the core of Hallyu is K-pop, i.e., Korean pop music. K-pop has explicitly become visible to the world from the past five to ten years.
A Brief History and Background of K-Pop
It all started in 1992 when two groups Seo Taiji and The Boys performed their music for the first time. This was when the advent of contemporary K-pop began, with the inclusion of rap and hip-hop genres. In 1996, the very first K-pop group, H.O.T., debuted. This group established the K-pop idol's culture, and most of those traits are followed by idols today. Idols are people specifically trained to be the perfect performers and are talented in singing, rapping, and/or dancing.
The early 2000s saw BoA, the South Korean mega-star. Owing to her success in the country, she is often credited as the K-Pop Queen. Then there were a couple of colourful and catchy tunes such as "Gee" by Girls' Generation and "I Am the Best" by 2NE1. These were songs that piqued the interest of the West, albeit slightly. Enter 2012, and one K-pop piece would break many records: PSY's Gangnam Style. The song took the term viral to a whole new level. It was the first-ever video on YouTube to reach 1 billion views.
Gangnam Style held the record for a couple of years before being dethroned. This song was the reason why throngs of people grew interested in Korean music and started looking for more such songs and artists.
The Unrivalled Charm of K-Pop
K-pop is all about elaborate and eye-catching dance routines, blended in with colorful and conceptual styles dressed in by all the idols making them look like eye candies. Once you fall into the rabbit hole of the K-pop industry, there's no escape. A lot of different genres of music goes into just one song.
Everything is explored from rap to hip-hop to pop to unbelievable vocals to even crazy electric riffs. Impeccable dance choreographies are a massive part of it. They are perfectly synchronized and stepped. The band members switch their positions and repeat the chorus move, creating a concept unique to one song and its era.
This strategy is known as jaribaggum and ponteu anmu (formation changing and point dance).
Idol Culture in South Korea
K-pop idols are some of the most hardworking people you will ever find. Major entertainment companies scout these idols between the young ages of ten to seventeen and train them rigorously. If they are unique and good enough, they are pushed as solo idols or as a part of an idol group. And once this is set, they release new music periodically, attend South Korean reality and game shows, perform on tours and shows relentlessly, and dedicate their youth years to entertaining their fans.
Most idol groups have one or multiple vocalists, one or more rappers, and a visual (an official role a person holds as the "face and looks" of the group).
BTS: The Biggest Boy Band in the World
Before researching for this article, I didn't know a single member's name and was sure they all looked the same; whereas now, I can tell the members apart just by the sound of their laughs. BTS has broken stereotypes and records and continues to do so. The bloom of K-pop in the Western world and several other countries is mainly attributed to the success of this band. This septet has two albums that debuted at No. 1 on the U.S. Billboard 200 chart.
In 2018, TIME's named them as one of the 25 Most Influential People on the Internet, and named them the Entertainer of the Year 2020. This band has been different due to the themes of their songs and their connection with ARMY (BTS's fandom). BTS's songs talk about self-love and mental health and encourage their fans to love themselves.
They became the first South Korean pop group to be nominated for a Grammy. Their social media engagement is another thing that helped them propel themselves to the world. They attribute their success to ARMYs worldwide.
The Magnanimous Reach of K-Pop
While K-pop with its idol groups is quite different from Western music, it's easy to see why many people have become addicted. The melodies are catchy, the choreographies are impressive, and the group members are beautiful to the eye. There is usually much effort to make the music videos look fantastic and of high quality, even when it's just the group members dancing.
The groups have specific styles to help them stand out. Collaborations have helped K-Pop idols to expand their audience. These collaborations have boomed these bands' already growing fanbase, from Blackpink's collaboration with Selena Gomez to BTS's collaboration with Nicki Minaj and Halsey.
Famous K-Pop Bands to Listen to Right Now
Here are some of the most popular K-Pop bands and some of their songs:
∞  BTS – D.N.A., Dynamite, Fake Love,
∞  Blackpink – How You Like That, DDU-DU DDU-DU, Kill This Love,
∞  EXO – Love Shot, Ko Ko Bop, Monster,
∞  Red Velvet – Psycho, Bad Boy, Red Flavour,
∞  Seventeen – Don't Wanna Cry, Not Alone, Left and Right,
∞  Twice – I Can't Stop Me, T.T., CRY FOR ME,
∞  GOT7 – Just right, Last Piece, Not By The Moon,
∞  Girls' Generation – Gee, I Got a Boy, The Boys,
∞  Big Bang – BANG BANG BANG, Last Dance, Fantastic Baby,
∞  MONSTA X – Love Killa, Fantasia, DRAMARAMA,
∞  Mamamoo – HIP, AYA, Starry Night and many more.