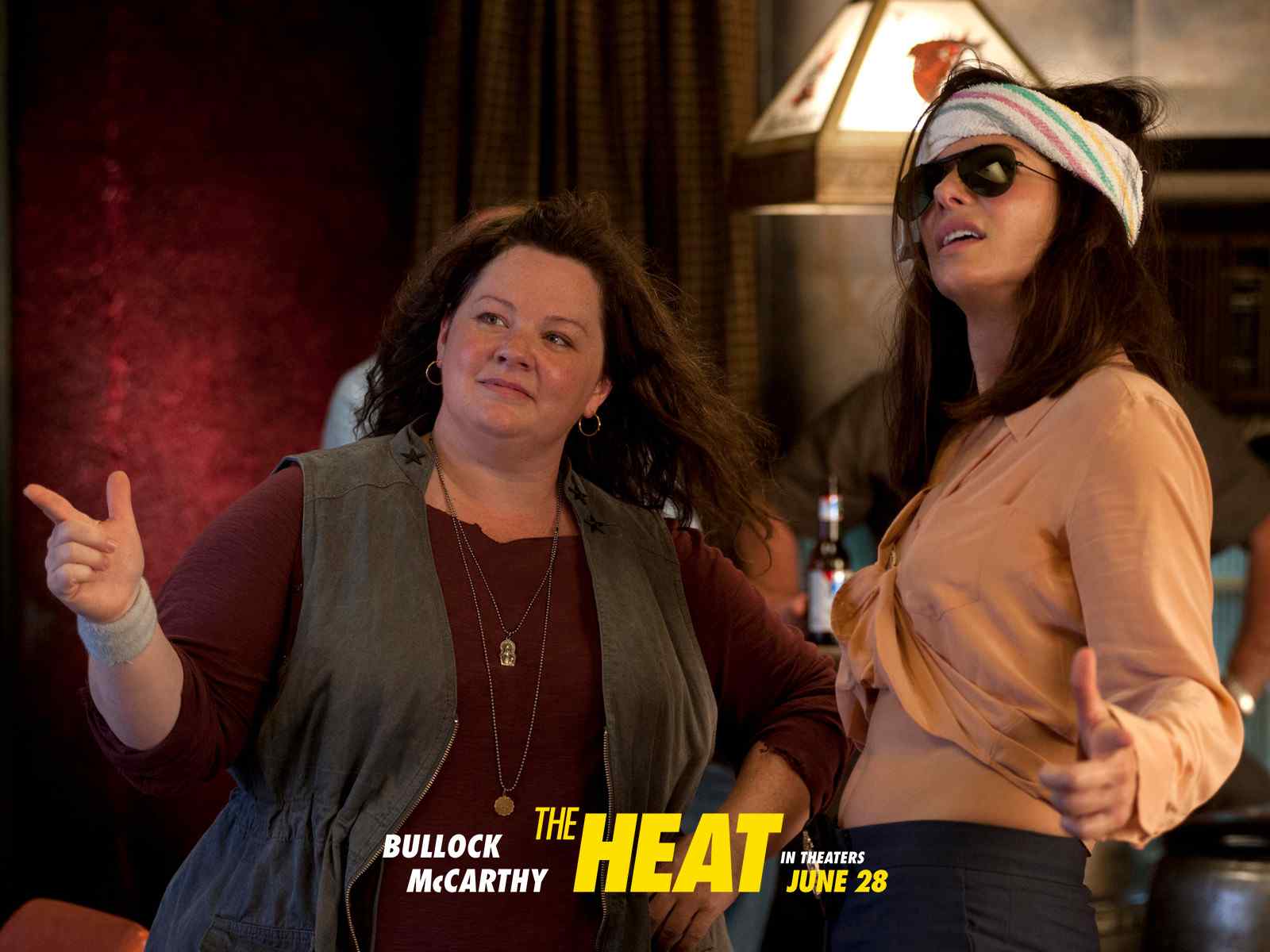 Sandra Bullock seems to have a bit of a thing for law enforcement and having to look pretty while at it. From two Miss Congeniality movies to her latest, "The Heat", she seems to be trying to make some sort of nerdy style statement in every production.
Portraying an up-tight, by the book FBI agent, Sandra Bullock finds herself at a fork in her all-too-important career: she faces being fired on one hand (as a result of her obnoxious behaviour) and a very appealing and well-earned promotion on the other. By way of tradition, she is paired up with a not-so-attractive partner than (obviously) goes against every rule there is. Melissa McCarthy, an aggressive overweight cop that finds the law too mainstream for her own good, appears to be the epicentre for all the comedy in this production.
Set out to cuff a drug-lord-turned-murderer, this less-than-dynamic-duo finds itself battling crime in grounds more and more hostile with albino cops and snitches breathing down their necks. The fact that they need to make their audience laughs gets rather dull at one point, 'cause it looks like they're trying too hard. Admittedly funnier than other "Cop-Comedies", this movie will for SURE make you crack up at some point.
A decent couple hours spent. But more a drag than anything else if their comedy isn't your "cup of tea".
Stay tuned!