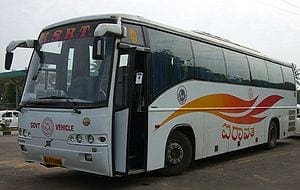 It now seemed a long, long while ago.
The flight had been rough, yet the pain of attending college for yet another semester had tilted the scales of misery in its favor. I was a nineteen-year-old fifth-semester engineering student on my way back to college, desperately homesick, a survivor of a deceitful long-distance relationship, abhorring the trials that I envisaged alone in a town full of coursemates and a dearth of friends…
It was day one, three hours before I met him, three hours before it all began…
The buzz at the KSRTC bus stop was interesting. Perched atop a precarious, cemented seat, I surveyed the populace. Somehow, bus stops are happy places, contrary to railway stations or even airports for that matter; bus stops are less sorrowful, eased out to say, stress-free.
For instance, you would hardly find a quintessential Simran running to board a bus from which Raj lends out a helping hand, nor do you find a baby girl clutching at her dad's trousers as he makes his way to the departure with his trolley…no…bus stops are not Bollywood…they are strictly devoid of emotions, they do not strive to be anything apart from what they are- a port to commute.
Everyone seemed independent there…no mushy goodbyes, no tear-jerking heart-wrenching adieus, just normal passengers awaiting their buses. It's easier to forget things in such an environment.
Forget that fairytale romances deserve to be shoved within dark recesses devoid of the light of reality, forget that distance makes the heart grow fonder, that hostility amongst friends who'd betrayed you would force you to question, that a place which once equated itself to familiar heaven in your mind now suddenly seems spiteful, loathsome and strange…
No…in a bus stand, those thoughts don't hold any good; as you hug your duffel bag tightly, wary of passersby and potential pickpockets,  you yearn for company… "Oh god! Why didn't I take a flight all the way back!" I sigh…the time crawls by…
The bus arrived after a near decade! The entire hubbub changed. The conductor in white, assuming an officious almighty tone, guided the luggage placements and, in a language known solely to him, gestured at me to board the bus. Having deposited my precious luggage, I now had time to devote to my thoughts, "I HATE traveling alone!"  i moaned to myself. It is one of the most pathetic situations cast upon an individual of my nature. Alone, devoid of attention, and desperate to speak my heart out, I made my way to the bus.
17-A…Thank god for window seats…Walking down the aisle, I saw a laptop sitting on the seat next to mine. A closer inspection revealed an apparent "fresher" using the same…
I squeeze my way past his open laptop and seat myself on my window seat. The guy continued with his laptop for some time, then turned to a woman on the seat on the opposite side of the aisle, said in pure Bong that he would be sleeping off soon, and asked her to do the same. Excellent!!! Not only was I all alone on the bus, I was now stuck for the entire trip with a typical Bengali family, with a doting mother while I was miles away from my own…not only that, this guy was also off to sleep, leaving me to tackle my insomniac desperation all by myself…
"sigh…"
It was going to be a long, long night.
The bus started in due course, after a lot of wailing. The techie beside me had apparently wound up with his laptop work and now was gearing for slumber. I looked outside; Bangalore was dimly lit that night. The glazed window made the outer world seem surreal in a way. Like the reel of a professional photographer, blurred in an exotic melange of electrifying colors stirred with life, yet still, distant and intangible.
The bus whizzed past vendors, cyclists, and scooterists. My thoughts were interrupted when the person in the seat in front turned his head and exclaimed, "Isn't the goddamn AC on?" I shrugged, the guy beside me managed a shrug too, but apparently, that wasn't the right response from him, as the person in front ordered, " Go check out the damn thing and let me know!"
Poor guy got up from his seat in search of the conductor. I had to smile at the man's civility; a minute later, he returned and informed us that the cooling would take some time to be effective.
I looked at him closely for the first time. I don't believe in love at first sight; the hormonal imbalances responsible for that phenomenon have long been accepted as lust in society. Yet there was something about him. He seemed interesting; something about him definitely was. Anyway, the person in front, having been satisfied, dozed off again, and I turned away to lose myself in the chaotic outer world we were traversing through.
Thoughts of my last bus journey through the same route passed through my mind, the hugs, the shoulder to rest my head on, the words that had told me to be strong and that it would work out, so we were far apart. And the turmoil that had followed. The deceit, the tear-jerking conversation, the malice of it all. I had read in a blog about how terrifying it is to be in a troubled relationship, "We never fought, because to say that, it would be a poor understatement. We battled…"
Tears streamed down my eyes involuntarily.
NO! I can't cry in front of everyone. I am an army man's daughter. My dad's words went through my head, never show the world how weak a moment has made you!
How worse could it get, true, I was not staving, nor was I in pain or ill health…yet closer the bus seemed to travel to Manipal, the more I felt that someone had wrenched my head open and drained it of all happy memories.
"This couldn't last, this pain couldn't last…
I would think about it someday and it would all seem silly then…" familiar words I had read them somewhere, but they failed to console me. NO! I cant cry, i tried to stifle a sob, made it sound like a cold.
A nudge broke my reverie. I turned. The lights had been turned off. Most of the passengers had slept off. I looked at a pair of smiling eyes, "I am really sorry to disturb you, but I have to tell you something…"
"ya sure go ahead" I replied, what else do you say in reply to that?
" well," he continued "you are the third girl to sit next to me and cry in a span of 24 hours and i am beginning to wonder whether it is something to do with me"  his tone was humorous.
I laughed, the ice had been broken i guess, in any case I felt better already…I had someone to talk to on this stupid night bus
"Jia Rai …." I introduced myself, pausing, hoping he would do the same.
The bus screeched to a halt, almost in reply. The conductor in his white gear moved from the last to the front, picking up stray items that had fallen onto the aisle.We were to halt here for the next ten minutes. As passengers sprung up from their sleep, some to stretch their muscles, tired of inactivity, some to quench their addiction with a drag of their favorite brand.
"I shall be back…" he smiled. "Dont sleep off"
He should have trusted the insane amount of caffeine I had ingested at the airport. I was going to be up for sure.
I saw him walk off and pause below my window, lighting a cigarette. His silhouette resembling one of the detectives I had read about in Satyajit Ray's works.
I am one for romanticizing the dreary monotony of life, I thought. I hardly had time to think that through, for he was back.
A minute later, the bus sprang into activity. The passengers were all back in.
A warm body in the seat in front however, started to grow cold. For unknown to all but one of the passengers in the 8.15 Airavath from Bengaluru to Manipal, a murder had just been committed.
…..to be continued