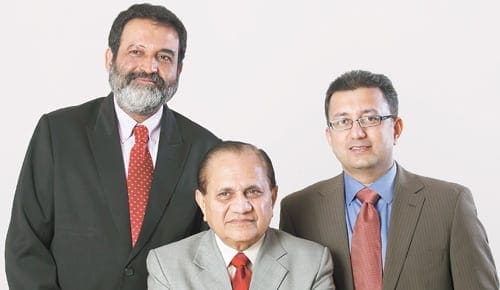 On 1st April, we posted what was purportedly a press report on the appointment of C.A. T.V.Mohandas Pai as the next Director of MIT, Manipal. This was an April Fools Prank and many of our readers fell for it. We would like to apologise to all of them and to any other people who were inconvenienced by this.
At a star-studded press conference at the  Manipal.edu building in Manipal, T.V.Mohandas Pai was named  the new director of MIT,a  constituent college of Manipal University. The announcement was made by the Chancellor of Manipal University, Dr.Ramdas Pai. The post has remained vacant for the past 15 days following the resignation of previous director Dr.Kum Kum Garg.
T.V.Mohandas Pai has so far worked as the Chairman of Manipal Universal Learning after quitting Infosys. "I am looking forward to improve the research and overall quality of education in the institution and take it to new heights," he said.
Vice-Chancellor of MU, Dr.Ramnarayan, said Mohandas Pai is "an outstanding person for the post of Director". He added "Dr. Pai demonstrates the leadership,commitment and experience needed to build on MIT's strengths and aspirations".
Ranjan Pai, CEO, Manipal Education & Medical group; Dr.H.S.Ballal, Pro-chancellor of MU; Dr. H. Vinod Bhat, Pro-Vice Chancellor of MU; Dr. G. K. Prabhu, Registrar of MU, were among those present in the press conference held at 5:30 P.M. in the counselling hall,Manipal.Edu.
P.S : Today is April 1st 2012 and you've been Trolled!!