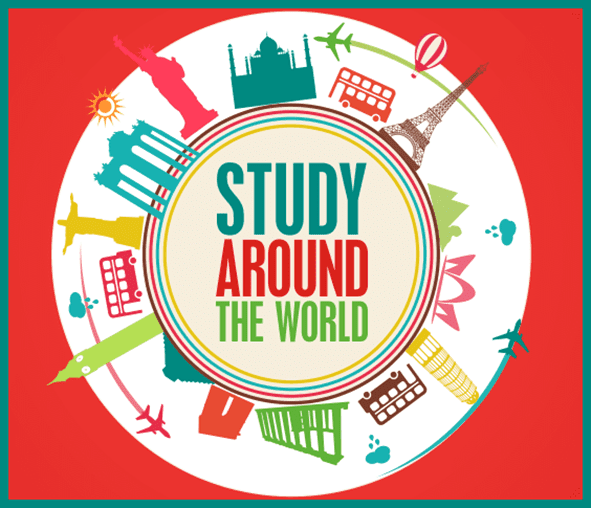 All aspiring engineers or doctors or students in any field of education have one goal after their Bachelor's degree. These days, just after finishing the high school parents have a tendency to shift their child abroad for further studies. There can be various reasons for this but what is important is the procedure, from filing for a visa to getting recommendation letters and finding a proper home to live in the different country. But first, it is very important to stay focused on what you are doing in fulfilling educational needs. You cannot just search for a medical school and get admission there. You need to do a deep research as to which school will be suitable according to your level of education you have, see it will have local community students studying and other such criteria. There are various firms and educational institutions that offer coaching to prepare the students for aptitude tests needed to get a scholarship in good institutions. As we talked about the research, let us look broadly on some points that have to be kept in mind while researching for studying abroad.
Proofs
The first step on the inception of thought of studying abroad, apply for a passport if you do not have one, file an application to get a visa. Passport plays the most important role when you are in your home country as well as when you are abroad. In any case of emergency, you will need your passport as that is the proof of your nationality. It not only has your nationality, it has your birth date, address and all the essential details that may be required for security purpose. Visa is something that takes  time to process. However, a student visa is easy to get so you can start the procedure one year before you want to leave.
Get in touch with your high school authorities
There is something known as a letter of recommendation that is given by your teachers to the authorities of the institution you will be studying abroad in. It is always beneficial to be good with the teachers as they are the ones who will fetch that admission letter for you. Contact your principal and vice principal beforehand  so that they have enough time to think about what they have to write in the letter. Give them enough reasons to why they should portray your good character and enthusiasm of learning. Once you have a good letter of recommendation, you are almost set to knock the door overseas. It plays a very important role while you apply for admission.
Statement of purpose
Statement of purpose is a document that you have to write very formally and submit it to the colleges that you wish to enter. Your personality and your zeal to learn new subjects abroad should clearly reflect on the statement of purpose. For this, it is very important for you to learn statement of purpose writing. Writing SOP and submitting it to the authorities takes you to another step of the procedure. You need to write SOP for engineering, SOP for medicine, SOP for Ph.D. Basically, you need to write SOP for the stream you wish to study in. Statement of purpose has information such as why you want to study in that particular institution. It also contains your previous achievements in the field of education as well as extra-curricular activities that you have excelled in. You can also write about the extra skills that you have like computer languages, foreign languages, designing, etc. This adds to the idea of you being a keen student.
Research for institution
The institutions are divided into various categories. They are either public colleges or private colleges. Some are good for engineering and some are good for medicine. Some are very friendly towards foreign students and some do not take them in a very friendly way. So, it becomes necessary that you do a deep research. The institution that you select should not only have a decent education delivery but it also should be economically viable. Being a foreign student, you need to pay rent and for food too. Keeping these factors in mind, you should search for an institution.
This is just an overview of how you should start researching about studying abroad. One of the best methods in such cases is weighing the pros and cons of a particular question. You will automatically get your answer. One should make sure that they make the choice very carefully as their career and their families' convenience is dependent on that decision.
About the Author: Linda Jellison works as a content manager. Her hobby is travelling, reading and  guest post writing. She was a top student and now she shares her experience with  other students.