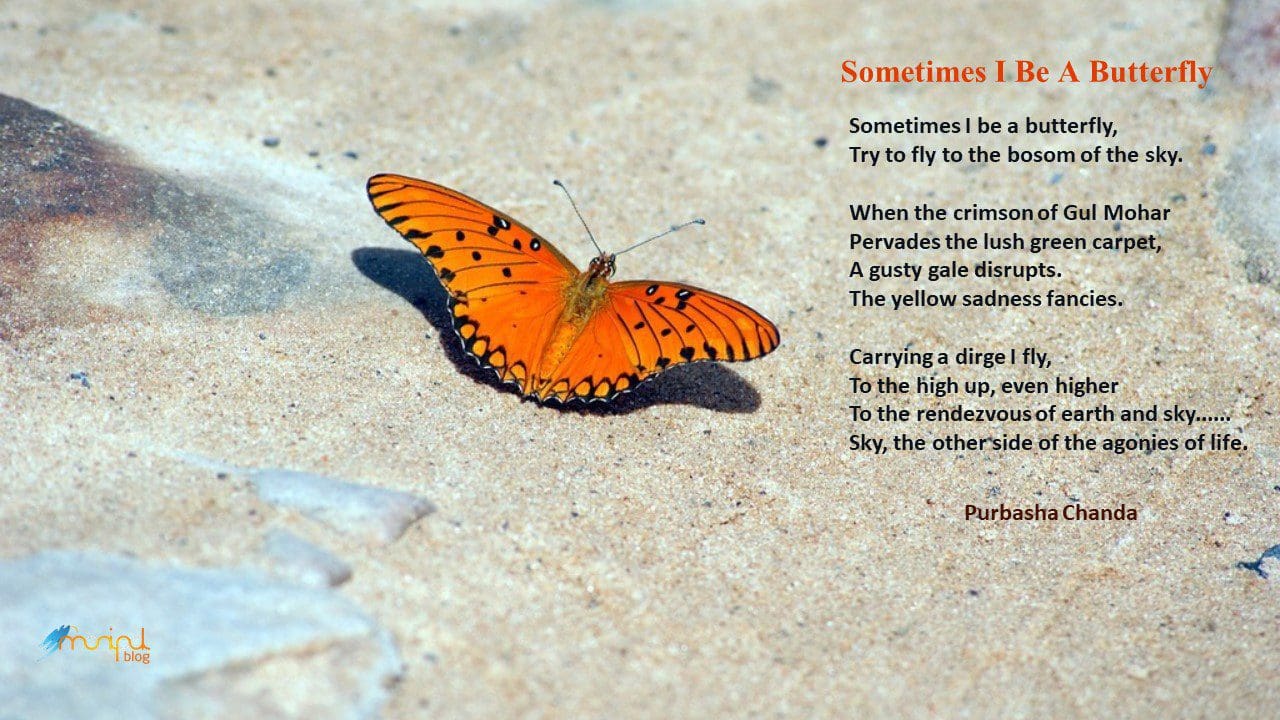 Sometimes I be a butterfly,
Try to fly to the bosom of the sky.
When the crimson of Gul Mohar
Pervades the lush green carpet,
A gusty gale disrupts.
The yellow sadness fancies.
Carrying a dirge I fly,
To the high up, even higher
To the rendezvous of earth and sky……
Sky, the other side of the agonies of life.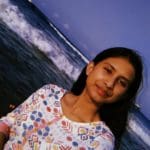 About the Poet: Purbasha Chanda is a first-year B.pharm student at Manipal College of Pharmaceutical Sciences, MAHE, Manipal. She hails from the lush green state of Assam and is inclined towards creative writing and reading novels. She draws inspiration from Jhumpa Lahiri, Amish and Rick Riordan.