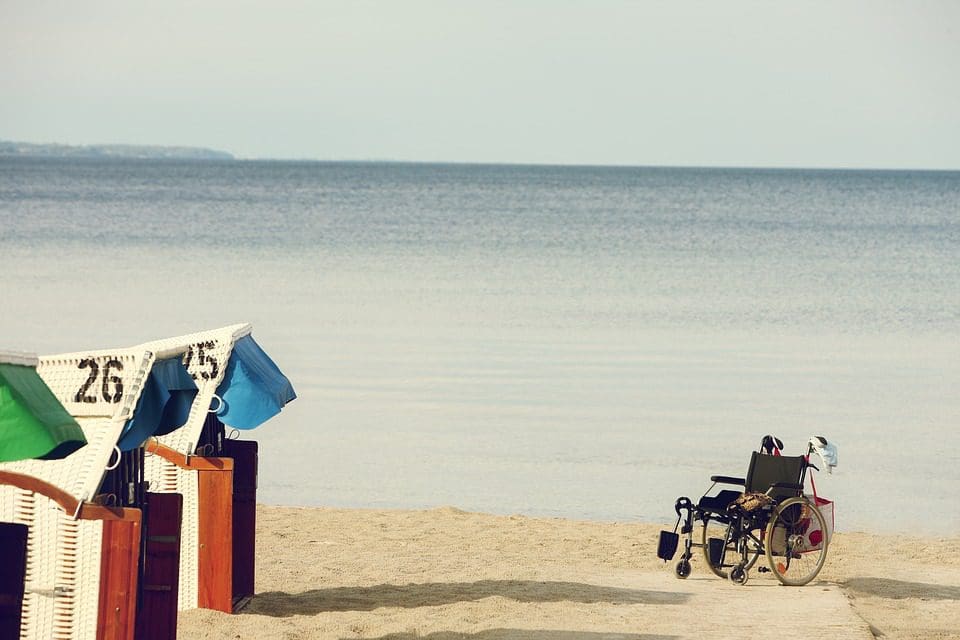 Broken legs, joint replacements, strokes, muscular diseases, heart problem, bad knees are but a few of the reasons for the gimpy travelers. Traveling is fun, tiring and educational for everyone. Those who have physical limitations, either permanent or temporary can find travel exhausting and not so much fun without proper planning.  So, ten tips for traveling, when gimpy begins with planning.
Plan, Plan, Plan: What will take unencumbered people twice as long as expected will take you four times as long. You can't see everything in a day, so plan your time and prioritize.
Medical Information: Wear and carry your medical information with you at all times, along with identification, emergency contacts and where you are staying locally. For those with chronic conditions or medically dangerous conditions, like medication allergies wear some form of medical notification on your body. Medic Alert is one such system. See the sample Travel Medical Form.
Frequently taken Medications: Keep necessary and frequently taken medications with you. These medications need to be in the original containers. Travel with a medical information form and your insurance cards.
Two or more is Company and more fun: Traveling is more fun with companions. Be sure they know your medical conditions and needs. Show them where you keep emergency medications, how to administer them and where your health information is located.
Rest: Target places to sit, regroup and rest. Have a cup of tea and a cookie. Travelers work hard physically and mentally. You will have more fun if you incorporate rest into your events.
Dress for Adventure and Comfort: Check the weather at your destination before you leave. This will allow you to plan for comfort. Remember if it is hot outside it often will be cold in buildings and vis versa. Layering or carrying a light wrap are easy ways to be prepared. Comfortable shoes and with socks will keep your feet supporting you. Pockets are also useful, but don't over load them.
Limit your pack: You are not a pack animal. Everyone carries their own belongings. Limit the amount and weight of what you are carrying. Small lightweight backpacks are excellent for distributing the weight evenly and freeing your hands.
Water the Liquid of Life: Carry a 20 ounce water bottle that can be refilled as needed. You should need a refill a minimum of every 3 hours. If it is hot, hotter than you are used to or hot and humid every 2 hour minimum. Twenty ounces are just over two glasses of water and we need 8-10 a day normally.
Wheelchairs and Scooters: These save energy. When available make use of them even if you normally don't use one. They can allow you to see more in less time. Airport courtesy carts are wonderful for giving you a head start on not wasting energy. Wheeled carry ones that are not heavy with your medications and medical equipment keep important things with you and not possibly damaged or lost in check-on. Foldable canes are another convenience that take up almost no space and are light weight.
Enjoy Yourself: A positive attitude and patience make traveling more fun for everyone.