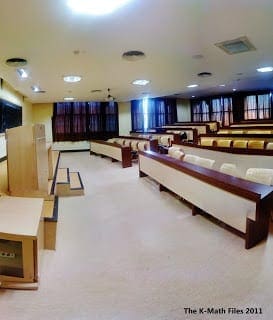 Here are some random snaps in and around MIT I clicked (and edited) this week.
Our classroom. NLH 304, Academic Block 3, MIT. Please note, the silhouettes behind the curtains are huge, HUGE bee hives outside the glass.
A snap of the 14th, 15th, 16th and 17th blocks from the MIT Food Court.
A mesmerizing view of the valley from the 16th block, MIT hostels.
Pictures originally posted as Finest of the week #1 on The K-Math Files