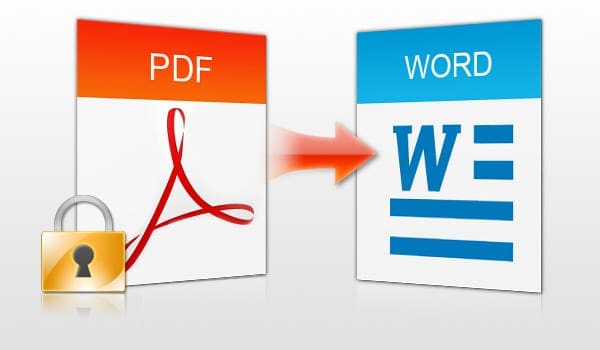 For the software whizkids among us, the various document formats, whether it be PDF, Word, Excel, Text, or any other, it is just a simple matter to convert between the same. But for most of us, who aren't tech-savvy, the intricacies of these various formats may be difficult to comprehend, and when we are asked to submit a certain document as a Word (.doc or .Docx) in a PDF format, it poses a tremendous challenge.
PDF format is so easy to create; people would like to save anything into PDF for archiving, distributing, publishing, and numerous other reasons. Of course, PDF format is born with lots of features, it is trusted and reliable, rich in file integrity, more secured, viewable in multiplatform, and so on.
However, thousands of PDF users feel that the advantages of PDF format are hassles in their daily work. We cannot make changes to them without PDF editors or copy from them because of the security, just to name a few. How to make dealing with PDFs easier?
There are many tools available for converting from PDF to Word. The success of the conversion tool is dependent upon the complexity of the PDF to be converted – i.e. if the document has a lot of formatting. Given complex PDF documents, it's very likely that you will need to tweak the converted Word document a bit.
You must say press Cut copy paste text pdf file can be the best answer. Not that easy, most of the time you will find the layout is lost in this way, especially for the PDFs with complex layouts. You need to get the content from an enormous PDF file, maybe 200 pages or more, you will never want to copy and paste manually. Just a Free PDF to Word can get it done in seconds, a good one can preserve everything after conversion.
There may be times when you wish to edit the text in the reports, but PDFs in their native format are not edit-friendly. In order to edit the text, you will need to run a conversion through a PDF to Word Converter.
What if you do not want to download another program onto your computer? Everyone who is working, studying, or researching will experience this scenario. Online PDF to Word Converter is a fast and convenient way to solve your PDF problems. It can preserve the original text content, images, and layouts after conversion, the converted document will look exactly like the original PDF.
A good solution always gives you flexibility and options. Users only need to browse and upload a PDF from their local hard drive or simply paste the PDF's URL, select the output format, and hit Convert PDF to Word Now. Within one minute, a word version of any PDF is created easily. And then users can directly save the target Word file to the computer for further editing. If users do not like spending one or two minutes waiting for the conversion, they can leave an email address. After the conversion, the Word documents will be sent to their email boxes automatically.