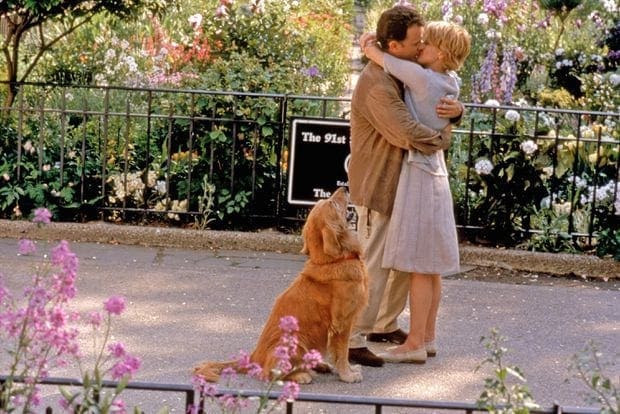 The Magic of Romantic Comedies
Love, oh love! What a beautiful feeling it is. One that makes you happy, that makes you love almost everything in this world. When there is love, everything seems to be in the best place possible. Even the sad times become eBay to handle if one is in love.
Different people experience different kinds of love in their lives. For some love comes the hard way, through struggle, hardships, and so many sleepless nights. While for others, love happens like a fairytale. There is love which people call, 'made for each other' while there is also one-sided love, the difficult love, nobody calls that an ideal form of love. With all these forms of love one also thinks that how will love come to me?
In books and movies, love comes in the most magical way possible. Whether it be a love-hate story in the beginning, or love at first sight type of experience, or close acquaintances. Love stories in fiction make everything seem possible. 90 percent of the time, you will find one of the partners chasing the other in the most romantic way possible to express his/her love, or changing themselves completely just for the sake of the other person. 
While it is true that these possibilities do happen in real life, that consists of about 30 percent of the population. What about the remaining 70? The reality is that it is the people in this 70 percent of the population who become the target of unrealistic expectations. Expectations, which they develop from these books and movies, and which affect their personal relationship to a large extent. And believe me, when I say this, I too was a victim of these high expectations. 
High Expectations
Amanda and Graham are standing in the dining room of a cozy suburban home, looking at each other. Amanda gives a final kiss to Graham and leaves for the airport, leaving Graham alone standing in the dining room. On her way to the airport, Amanda reminisces all the good days that she had spent with Graham over the last few weeks, and suddenly the girl who has never cried in her entire life sheds a tear.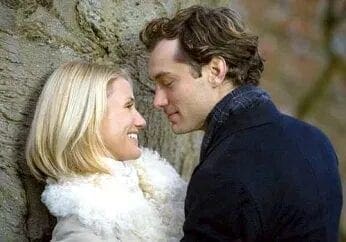 This tear becomes a symbol of her love for Graham, and realizing this she immediately goes back to him. Both of them see each other, cry and hug and thereby live together happily. This was a scene from the movie The Holiday released in 2007.
This was just an example of one such romantic comedy movie that gave its audience hopes that maybe someday their love would also leave his/her flight just to come back for them. 
Romantic comedies depict love that has very little to do in real life, and while it is heartwarming to see people who love each other unite, the reality need not always be like this. More than anyone else, romantic comedies affect the youth of today, as they are the ones whose lives are developing and who have a lot more to explore.
They have dreams, desires, and expectations that can change every now and then, and one of the most crucial aspects of their lives, especially in their 20's is their love lives. Exposure to media like romantic comedies can shape the expectations about romance and marriage for young people. When these expectations continue for a long period of time without a touch of reality, things can go wrong. 
False Pretenses
What audiences watch today affects their mind. Media plays a very important factor in shaping our thinking ability, our dreams, and our expectations. Most of the time the media portrays life in such a simplistic manner, that the audience with no fault of their own starts imagining their life pattern in a similar manner. The candy-coated relationships, the never-ending honeymoon phase, love, at first sight, the guy is the perfect boyfriend, or the girl being the perfect girlfriend.
All this makes us believe that even reality is similar to it. Just imagine, a girl who has never been in a relationship before, watching To All The Boys I've Loved Before and dreaming of her boyfriend to be like Peter Kavinsky. But when she meets a guy and starts dating, things don't go the way she thought it would. The guy doesn't behave like Peter Kavinsky and this girl starts doubting her relationship all at once.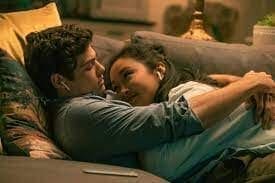 Movies create an imaginary bubble in the minds of people, especially girls. When this bubble is broken with a touch of reality, they start overthinking each and every situation. They create a perception that "all relationships are like this" or "all guys are like this".
Unrealistic expectations kill reality and young people are not able to enjoy their romantic lives with the constant doubt and overthinking that covers up their minds.
We watch movies for memorable moments, often small, subtle moments that matter most to the people involved in the relationships are not shown, because we as the audience cannot directly relate to those small moments. As a result, if anyone follows what they see in these movies, they will have a skewed perception of what a relationship will really be like.
Ultimately it is best to not look for realistic lessons from romantic fiction. No relationship and no individual is perfect, resisting the effect of romantic comedies in real life will help in making lives much simpler and happy. By doing so one can create happy memories and respect their relationship as much as they respect one another.
Happiness comes from doing things that make you happy, if you want something from someone, then tell them. Your happiness lies with you. Your life is not a romantic movie that is shown in the media, yet you can make your life a movie by creating your own beautiful memories.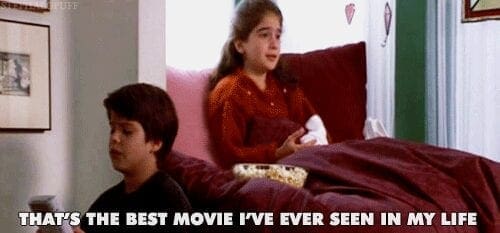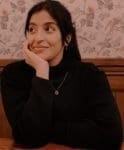 About the Author: Devaanshi is a humanities student with an absolute love for traveling and everything related to it. Cooking and Writing are other fields that interest her.