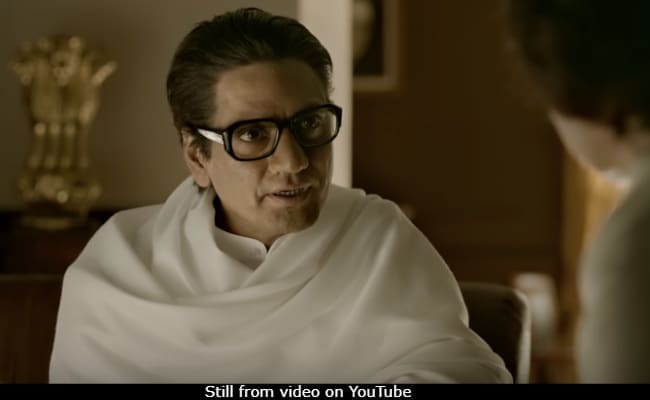 This January was dominated by films on personalities and incidents which added a new dimension to our Indian politics.
Elevating the patriotic fever after Uri, 'Thackeray'- written and directed by Abhijeet Pause released on 25th January.
It brings the life of 'Bal Thackeray', renowned political figure of Maharashtra and founder of Shiv Sena Party on the silver screen.
The biopic traces the transformation of Bal Thackeray from a professional cartoonist for 'The Free Press Journal ' and devoted family man turned into a gigantic political figure to empower the 'Marathi Manoos' to fight for their rights and identity. His political philosophy was largely shaped by his father Keshav Sitaram Thackeray, to create a separate linguistic state.
It shows the unapologetic and gutsy portrayal of some controversial aspects of his life -his political daily -'Marmik', Mumbai riots, spearheading the demolition of a religious structure and unlawful use of muscle power.
Nawazuddin Siddiqui wrapped in orange shawl and 'multiple rudrakshas' essays the titular role with immense confidence and panache. He fairly apes the aura of the leader and delivers dialogues with great conviction which was important since Bal Sahab was an excellent orator. Amrita Rao plays the role of 'Meena Tai ' , his wife and is a pleasant watch.
The art and photography department cleverly use 'sepia ' tone in first half to capture the 1960s era. Use of animations in Bal Thackeray 's caricatures adds depth to the scenes , which was a smart move. The bygone era of Mumbai is perfectly depicted with its prominent landmarks like Eros Cinemas and Flora Fountain, old lanes and vintage vehicles.
The intelligent casting of Nawazuddin Siddiqui and applause worthy dialogues overcomes the issue of disjointed direction and makes it a pleasant watch!