Sombre December winters turned out to be vibrant with Delhi vacation. My highly awaited Delhi trip took its course when my mom informed me about our flight bookings. The excitement and planning of meeting good old school friends, relatives, shopping and savouring 'Tandoori Momos' helped me going through my sessionals.
Landing in the Rajdhaani on Christmas Eve after four years brought back many emotions. The famous Delhi airport gave out festive vibes with Christmas trees and new year greetings. Being stuck in 'Dhaula Kuan' traffic felt no more a pain.
After catching up with my relatives we headed for 'Delhi Haat' which held the top spot in our 'Delhi Bucket list ' since we are art connoisseurs. Our visit to Delhi Haat had coincided with Cambodian festival making it bright and lively like never before with hues of different state stalls adding to its charm. Our shopping ended on a high note with tribal 'Santhal' masks, junky 'Naga' ornaments, ' Gujarati 'jhola' bag and a 'Himachali' beanie cap which became my favourite accessory in this trip. My Bong gustatory receptors got alive after relishing 'Fish Rolls' with Kashundi (mustard sauce) at 'Bijoli Grill'.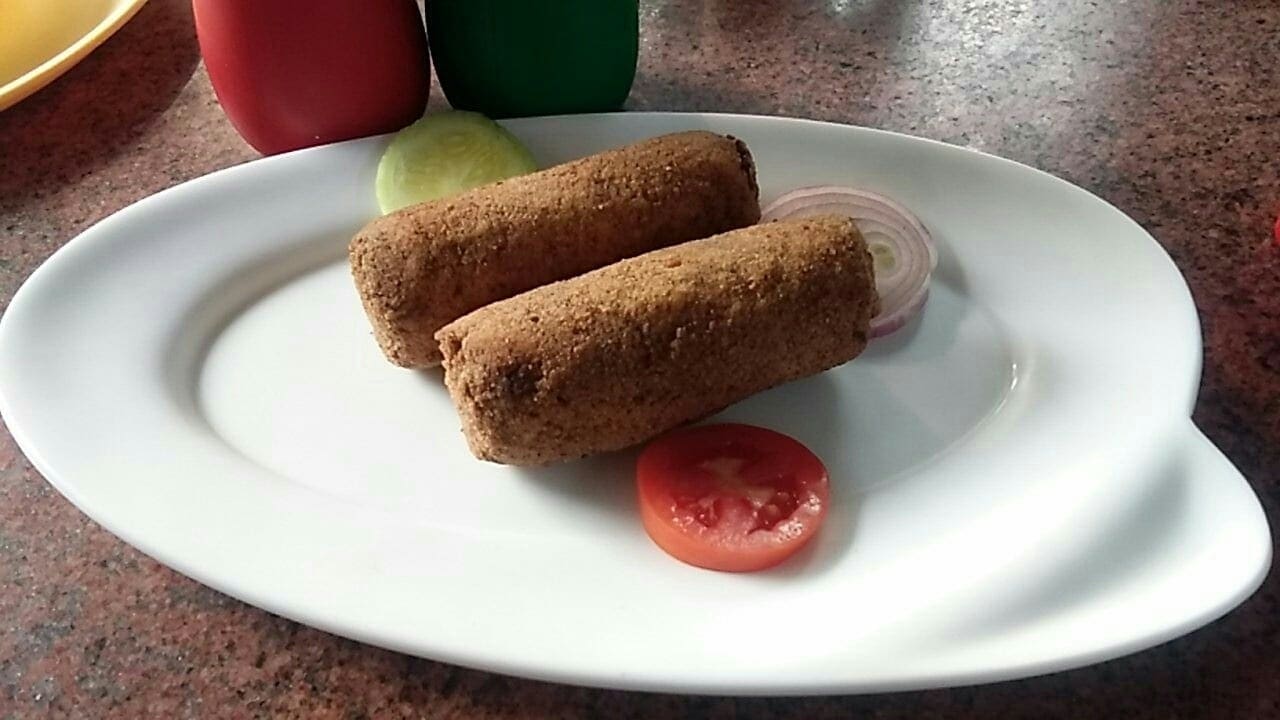 Christmas was a family affair as I met my Nani, aunt and uncle and bonded over cheerful Gossip sessions over Hot 'Chai' , 'Momos', and 'Gajar ka Halwa'.
Then next day after spending a lazy morning, with my uncle and aunt, I headed off for 'Majnu ka Tila'.
Majnu ka Tila is a Tibetan complex in North Delhi which houses a Monastery and lanes are dotted with markets selling comfortable winter wears and fancy footwear. The 'AMA' cafe nearby with its photogenic decor serves hot dumplings and thukpas. The Monastery is adorned with a huge Buddha statue and colourful 'tankhas' hanging on the walls and monks rotating their prayer wheels exonerate a spiritual charm.
We also explored 'local haats' of Ghaziabad where I got hold of black metal danglers . The brisk walking helped me overcome the chilly winters and satiated our hunger with 'Papdi Chaat' as Delhi is known for its chat.
The next highlight of this trip was when I met my 'Delhi Hearts ' – my school mates and favourite Army brats with whom I had shared the best memories of school life. I met Mohini, Kopal and Jasleen first time after school life but we still shared the same level of love, warmth and craziness. DLF Noida was our rendezvous. Time elapsed with gossips , college rants, selfies over burgers, tacos and unlimited coke. The meeting culminated with a group hug, the warmth of which I will cherish forever.
The last leg of the trip was marked with our day out in 'Connaught Place'. We first indulged in shopping our hearts out at the state emporiums of 'Rajiv Chowk'.'Nagaland ' emporium is my personal favourite since I spent a great time. Books on Nagaland tourism and struggles faced by the Nagas in civil war caught my attention. Mannequins wearing Naga attires with their head gears are good selfie props!
Lunch turned out to be a 'lazeez affair ' at the nearby Indian street food festival. We gorged onlip smacking butter laden 'Paneer Kulchas ' and 'Chole' at a Punjabi stall and delighted our sweet tooth with huge 'Jalebis' called ' Jalebas'at a Rajasthani stall. Then we walked through Cannaught Place -the social hub of Delhi.
It's Georgian architecture , college students at their stylish best , tourists of different nationalities, artists sketching their versions of Delhi and hustle bustle of vehicles had their own charm. As quoted in Delhi -6, 'Yeh shehar nahi mehfil hai! '
At home my aunt served us 'Chicken Kalimirch ' , 'Sweet Corns ' and ' Chappatis ' which was an icing on the cake for our last night at Delhi.
Delhi trip turned out to be very memorable as I walked down the memory lane, visited my old hangout places, our old residence, exploring new ones , metro rides and satiating the forgotten North Indian dishes and the Delhi winter chill were the correct ingredients for my perfect Delhi trip.I lived my six years in six days of Delhi!
Delhi I promise to hug you again !