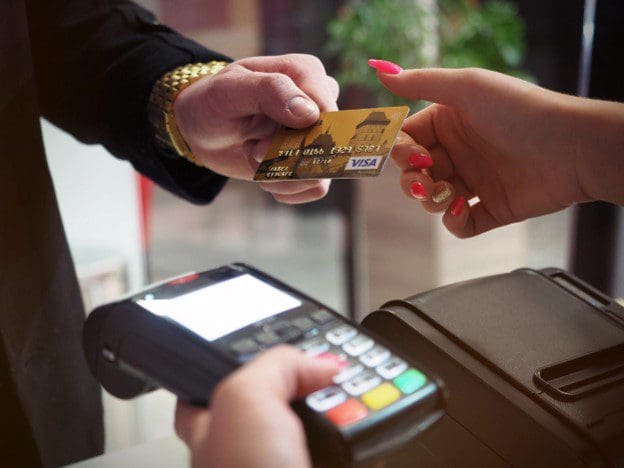 The restaurant industry has been experiencing its own technological disruptions that have brought new opportunities and challenges to the industry. A sector notorious for its high stakes, it is essential that restaurants stay ahead of the trends to survive. This year will bring some new restaurant payment trends that could have a significant impact on players in the industry.
Food delivery will increase
Food delivery has always been present in the restaurant industry, particularly in the Pizza sector. However, food delivery has seen a surge with new third-party service providers. Using tech and the economics of the shared economy entrants in the market like Grubhub, DoorDash, and Uber Eats have brought a new dimension to food delivery service. It has lowered costs, on-boarded smaller restaurants, and expanded the reach of restaurants.
Investment bank UBS estimates that delivery sales will grow an average of 20 percent to $365 billion worldwide by 2030, from $35 billion. The rise in food delivery is also brought on by a change in consumer habits. Millennials are three times as likely to order in than their parents. They are the driving force behind the 70 percent of customers who will be ordering food outside the restaurant premises, according to the National Restaurant Association.
Advancements in technology have pushed the rise in delivery options. This includes mobile apps and online delivery systems. This has brought a need for restaurants to have a POS system that can integrate with apps and online delivery systems so that all transactions can be tracked and obtained from any device, anywhere.
Self-service kiosks
Self-service or self-ordering kiosks are touch-screen machines from which a customer can place their order from start to finish and simply pick it up. They speed up lines and reduce resources spent filling an order, among other benefits for QSR and fast-casual establishments.
Consumer habits are shifting towards customization and personalization, and the restaurant industry is not immune to these demands. Customized orders can take a particularly long time to fill and put pressure both on the customer and employee to hurry things up. A self-service kiosk gives the customer full control over their order, provides them with personalization at their own pace, and reduces the amount of resources deployed to take the order.
Additionally, the kiosk can use facial recognition technology to recognize a regular customer and bring up their name, order history, and other personal details. This will reduce their order time even further as the client selects their favorite meal, dessert, or drinks.
McDonald's launched its $2.4 billion "Experience of the Future" designs in 2018 and saw a six percent increase in sales in the first year of deployment. Others had no choice but to take notice and followed suit. It is expected that the global kiosk market could reach $30.8 billion by 2024.
Voice ordering
The future of search is in voice. Consumers will do away with typing out queries, and actually ask their virtual assistants for information. Twenty percent of search requests on the Google app are done by voice. This trend goes even further as consumers will want to order using virtual assistants. This will require restaurants to adapt their website and online presence to suit voice searches.
Furthermore, integrating voice ordering in-app and using virtual assistants (like Alexa, Cortana, and Google Assistant) will become a competitive advantage in the year. Voice ordering would allow voice payments or paying with remembered cards on the device. Hands-free payments are no longer the future—it's the now.
Tablet menus
Presenting menus digitally on a tablet will give customers the comfort of scrolling the entire menu, ordering, and paying from their table. Restaurants will be able to reduce the need to have waiters at every table, taking orders. The kitchen will automatically know which table ordered what. Tablet menus open up new possibilities for restaurants when it comes to the media it can play. The tablet menu could provide entertainment while the customer waits for their order, or present visual marketing campaigns to them.
Cloud-based POS software
Cloud tech is bringing new capabilities and operational efficiencies to industries across the world, including restaurants. Cloud-based POS software for restaurants is different from other basic cash registers in that:
All records are kept in the cloud and not on-premises.
Any device can connect to a cloud POS system, even remotely.
Cloud is far much more secure than on-premises solutions.
Cloud can provide real-time analytics.
Serve, pay, trend
Each of the trends listed above offer the restaurant an opportunity to provide a better and more efficient service. The only way to take advantage of these new pay enter trends would be with a POS that can be easily integrated and deployed. Some of them have substantial cost-to-benefit ratios and will be hard to ignore; others will require a more strategic approach to evaluate their worth and impact.