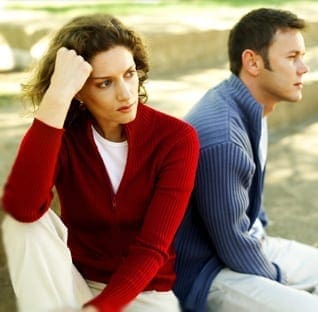 Theme: Like a Moth To A Flame!
It was a gloomy Saturday afternoon and the rain had been torrid that day. Sheetal opened the window and a flurry of breeze entered, scattering all the papers on her desk. She stood near the window, looking for some answers, waiting for some hints from nature. They say, silence has a healing effect. Also she had of late been advised the same, after her divorce, to seek respite in silence. She oft thought to herself, about the effects of silence which don't always heal, for more often than not, they haunt you. She kept questioning the reason for her existence, when suddenly the phone rang.
"Hello. Logitech Motors, How may I help you?"
Image : Atlas Investigations
"Hi, I am Mitchell here, calling from America. Could I speak to Sheetal please?"
"Yes, this is Sheetal, but I quite don't seem to know you."
"Oh, ok, Hi Sheetal, I am a friend of Rajeev. I know it is the strangest thing to ask you, but I'd like to meet you when I fly down to Mumbai this weekend. The thing that I want to speak to you about cannot be discussed over a telephonic conversation."
Rajeev! How unaffectedly people tell me his name… Not understanding what this name sends down my throat, she thought to herself.
Almost choking, yet firm, she said "I wouldn't really like to sound rude, but what for would you like to meet me?"
She pleaded, "I have something very important to tell you, Sheetal. I will do that when I come to Mumbai. Just meet me for half an hour. Please."
"All right, I'll see you."
They exchanged their personal contact numbers and decided to meet. Sheetal had seemed to loose all her energy and didn't want to argue. She made a deliberate attempt to stay away from people these days. The questions, the glances, almost every gesture took her back memory lane, something she never wanted to think about now.
It was Saturday again. A week passed. The meeting was to take place today. Sheetal stood, in her black trousers and white shirt, executive like.
"Mitchell? Hi …"
They went and sat in a park near her office.
Mitchell said, "Sheetal, I am very happy that you met me. I just need to be telling you something, something I couldn't forgive myself at all for, until I thought, I'd come and confide in you."
"Go on, Mitchell", Sheetal said. Her almost detached manner had been the result of a 'broken marriage', so she thought to herself.
"Well, I … I …. Met Rajeev for the first time when he had been to a business trip to America. I am a very good friend of his. I just want to tell you to be with Rajeev, as he isn't in a stable state of mind …. He doesn't feel good about …..
Cutting her off in the middle, Sheetal raved "Excuse me, Mitchell. You have no rights whatsoever to tell me what to do with my life, you, a complete stranger to me; do not understand what I have gone through. The only reason I agreed to meet you was to avoid any arguments, I'd be better off left alone"
Mitchell, had tears in her eyes, "Sheetal, I came all the way from America, to tell you, that Rajeev was in love with me. Hence, he left you, he met me in April and now we've planned to get married."
Sheetal, almost wanting to feel the hurt within her said, "Aah, congrats to the both of you.", and saying so, walked off.
Mitchell was sitting right at the bench, and it was drizzling. She could see Sheetal get up, and walk off. Yet, today, she felt relieved. Now 22 years old, and the first time madly in love, she felt the need to talk to Sheetal. "Have I touched the wounds of Sheetal, which prick the most?," she asked to herself. Maybe she did, she sat still, without moving.
Sheetal sat in her balcony, all alone that night. She had now been used to staying alone and immersed herself into the depths of silence. A faint yellow light was glowing with all its might. Neither inside the house, nor outside, she sat on a platform where she and Rajeev drank tea every morning, and made plans for "their" future. She wondered as to why on earth of all things did Mitchell come to visit her? Was it the same impounding guilt within her as she confessed? She later went to her desk, opened her pink coloured diary with purples flowers painted on it. She wrote "Nothing is forever. Relationships, which we immortalize, are a mere façade of splendor. We all grow, out of many things, out of people. Life goes on"
Meanwhile, somewhere millions of miles away, Mitchell was in the skies, flying back to America.
Rajiv was waiting for Mitchell to arrive at the airport. An arranged marriage, an understanding wife, and a family- Rajiv had all the supposed ingredients to make a good life. However, he had now understood that emotional distance can be the greatest killer. He had now realized what it means to come on your own and love someone. His heart ached for Sheetal and he knews that her heart was bleeding too.
The silence stood testimony to the realms of the three lovers.
There are something's that can never be understood by mere mortals. Perhaps in the imperfectness of our relationships and ourselves lie a deeper meaning – we live in a world where nothing is forever. We all breakthrough, either through death, or everyday living… but the breakthrough, the change… is always constant!