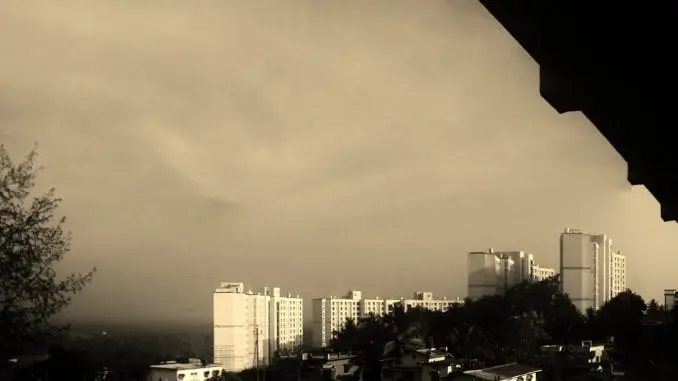 Ah, one of the greatest hassles of your hostel life and perhaps one of the most important decisions of your life till date. You might have a plethora of reasons for wanting to leave the hostel. It may be because you feel apartment is better than a hostel overall, you might want more flexible timelines to be back (To spend more time in DeeTee, ofcourse). It could also be because you travel a lot and do not want to go through the hassles of getting permissions on multiple levels to be allowed to stay out for a few nights. Regardless of your reason for moving out, it is important to acknowledge that moving out of the hostel to live in an apartment is a massive decision, as this would perhaps be the first time in your life you are leaving your protective bubble. There is a lot of independence to be had, but it comes with it's own massive share of responsibilities to ensure your well being. Once you have that processed in your brain and are still ready to take the step forward, this article will help you with the basics of moving out of the hostel. It is a long process and how quickly and efficiently you can do it depends on various factors. How good the decision to move out is, will always be decided by you and your use of the freedom you get. So, let's get down to the pros and cons of moving out!
Pros of moving out :-
Can be significantly cheaper than staying in hostel – Depending on how you manage your finances, if you are planning to stay in Manipal even during the vacations and are okay staying in Studio apartments instead of fully furnished ones, staying out can be a lot cheaper. Since you don't have to pay for meals you are not having and electricity bills depends of  your personal usage, you can turn this opportunity of staying out to save money.
Good internet – Let's be honest. Ion is really bad. It is okay for streaming in medium quality, but for anything else, including gaming, it sucks. With the advent of broadband connections all Manipal, with services like JioFiber being present, it is a no brainer to move out if internet usage is of massive priority to you.
The freedom – Perhaps the most important aspect that lures most of the people to move out, is the freedom it offers. No wardens or caretakers to ask you a million questions is certainly a good feeling, depending on how you are using the freedom.
Saving on food – One of the biggest issues of staying in hostel is that regardless of you having food in the mess or not, money will keep getting cut every day from your account. Even if you are going out for a few days, you have to manually stop your card from being charged. Staying out takes care of that hassle.
Convenience – In some cases, your apartment might be a lot closer to your college as compared to the hostels you are allotted (Some of the hostels can be really far from the campus and might require a long uphill walk as well). The availability of buses, other public transport and amenities such as a supermarket right next to your apartment makes life much more convenient for you (No more walking 1.5 km uphill for a pack of chips, though some might debate it's healthier this way).
Personal space – You can afford your own room for a much cheaper cost than sharing with a roommate in hostel. That gives you a lot of peace and personal space to reflect on yourself, However for the sake of living cheaper, you can still share your room with someone.
Space – As compared to hostel rooms, apartments and even studio apartments are a lot bigger. They might even have attached washroom to your personal room and a balcony, all at a price that is bang on the buck for you. So you do get a lot more space to move about as compared to your hostel rooms, especially the senior hostel blocks like Block 9 and 10.
Amenities – With fridge, microwave, TV (And whatever device you want to plug into the TV), an apartment can have a lot to offer you. Not to mention a proper bed, where you can properly sleep with arms and legs spread (Or maybe use a bolster like me).  A flat has a lot to offer in these departments.
Availability of parking space – Other than cycles, no other vehicle is allowed on campus. So, if  you have a vehicle, it might be more beneficial for you to move out to park in safety and in a place which is a lot more readily accessible to you.
Cons of moving out :-
Food – Unlike in the hostel, 4 meals a day will be difficult to scrounge. You can subscribe to messes that deliver, but the food quality might not be up to the standard you got in hostel. You can get a cook as well, but it comes with it's own headaches. Best case scenario is to cook for yourself, so you learn an important life skill too. However, it can become quite hectic during college time, as cooking requires patience and that can be hard to find when you are worried sick about the 10 pending assignments.
Maintenance – Unlike in the hostel where maintenance is guaranteed to knock on your door every 2 days, you dont get that luxury when you are staying out. You can have a maid, but anything goes wrong, it will be your headache for the most part.
Feeling alone – Unlike the hostel which is full of students and something or the other is always up and every corner is bustling with energy, even from people you don't know, you can find the apartment to be a lonely place. You can have a roommate to combat the feeling of loneliness, however things just wont be as happening as it was in the hostel.
Safety – Staying out is just not as safe as staying within the campus, with multiple levels of security. Your parents might show concerning regarding the same.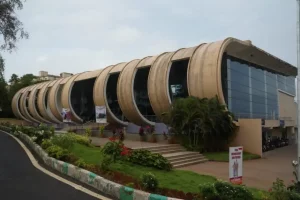 All in all, moving out teaches you a lot about life. Staying on your own during college years will prepare you a lot better for the future. Better to learn things now than later on while handling a job, which can be much more mentally exhausting than studying. You can pick up on a lot of life skills and have something to brag about in the future as well.