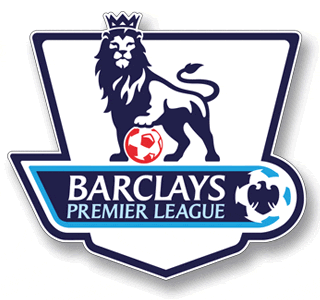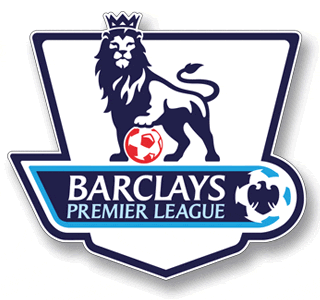 Yes, its back and with a BANG! Barclays English Premier League – Top Domestic League in the world of football!
With almost a 3 month break, the footballing season returns with loads of promise as usual. With Manchester United the current champions looking forward to retain their throne – the likes of Chelsea FC, Arsenal, Liverpool and the big spenders Manchester City all in line to dethrone the current champions of their seat!
Saturday

Blackburn Rovers vs Wolves

Fulham vs Aston Villa

Liverpool vs Sunderland

QPR vs Bolton

Wigan vs Norwich

Newcastle vs Arsenal
Sunday

Stoke vs Chelsea

WBA vs United
Monday

Manchester City vs Swansea
Games to watch out for:
Liverpool vs Sunderland:
Both rejuvenated who have spent big time in the transfer market are bound to clash against each other. Kenny vs Bruce battle.
With Liverpool having signed most of the midfield players this season, I am on the look as to who will Kenny select in the first team! Henderson will surely make his debut against his old club, so will Adam who has been bought from Blackpool after he had an amazing season last time round. With Steve G again out with injury Kenny's side will have to make up for his absence. My question still remains the same – When will Kenny offload so many midfield players? Caroll and Suarez surely will be raring to go and get Liverpool back amongst the top 4. They surely can for me!
Sunderland on the other hand have Asomoah Gyan, who on any given day can topple any defense. A quality player for me. Wes Brown and O'shea have come over from United will add on to the defense.
But I do not think, Steve Bruce's side has the capability to withstand Liverpool's attack.
My Prediction: 2-1 for Liverpool
Newcastle vs Arsenal:
Remember the game last season where a team was 4-0 ahead in the first half to have gone on to draw the game by the end of 90 minutes? Yes, it was Newcastle who came from behind against the gunners to leave Arsene frustrated with his players slump.
Arsenal have to cope without their captain fantastic Fabregas and also Samir Nasri who are on the way out to Barcelona and Manchester City respectively with the deals to be finalized very shortly. Arsene has made a couple of signings till date and Juan Mata still is on his wishlist to replace Nasri. Ramsey and Wilshere will be Wenger's key players to fill in the boots of Fabregas and it is definitely a big ask. Gervinho on the other hand has made his switch to Arsenal this season and he already has made his mark with 2 goals in the opening 18 mins in the pre season game. Player to look out for this season. I just hope Arsenal just give in a serious threat to the title this season ATLEAST!
Newcastle on the other hand have lost Caroll, Jose Enrique and are on the verge of loosing Barton too. Can they cope up and make a top 10 finish this season? I don't see it happening, seeing the current squad strength which was much much better last season.
My Prediction: 2-1 for Arsenal with Gervinho scoring.
Stoke vs Chelsea:
Being the FA Cup finalists last season Stoke have really proved what they can achieve under Tony Pulis. An amazing flight last season in the premier league has made them a serious threat. Top 10 finish surely on the cards for Tony Pulis's men.
Chelsea have roped in Andre Villa Boas as their new manager. 7th manager in the Roman era. He has got business to do now. With an excellent managerial record at Porto last season where he won the treble, the expectations are quite high on the 33 year old. The owners intentions are crystal clear – Champions League trophy. With the ageing squad that Chelsea have, with experience, Villa Boas has decided not to make much changes to the team. Lukaku and Romelu have been the only new names signed till date. Moric saga still continues with Chelsea being confident of signing him before the transfer window closes. Drogba has been back to his brutal best in the pre season games and with torres back to scoring ways, there will be no stopping them to cause a serious threat to the throne.
My Predictions: 2-0 for Chelsea.
WBA vs United:
Current Champions United have spent a handful in the transfer market. The likes of Ashley young, de gea are some top class footballers who have been roped in by SAF. They proved their class in the Community Shield match against arch rivals and big spenders Manchester City, by coming from 2-0 down at break and winning it 3-2 to lift the Community shield. More than winning the shield they have sent a signal of intent to retain their throne this season. Team to beat in the premier league.
Roy Hodgson after having a disastrous spell at Anfield has turned tables at WBA. He has done and amazing job. No, dont write them off so soon. They have proven they are capable to stay in the league heads up. So you surely can expect a fierce fight back from the minnows.
My Prediction: 2-0 for United.
Manchester City vs Swansea:
Can it get worse for Swansea? Get promoted from Championship and first face the BIG SPENDERS Manchester City. As usual, City have spend gunny bags full of cash to buy top notch talents. Mancini again hit the market this season by signing Aguero from Athletico madrid. A top signing for me. With high money spending they have booked a berth in the Champions League and surely they will be all guns blazing right from the start. With Tevez's future uncertain and Aguero still not match fit, Dzeko and Balotelli ( the spoilt brat ) will be leading the City attack.
You can expect a goal feast here at the Eastlands for sure.
My Predictions: 4 -0 for Manchester City.
————————————————————————————-
With the first week going to start, let the banter begin. Let the adrenaline flow. May the best team win 🙂
Time to catch some lovely games of football in the weeks to come. Here's a preview for the 2011-12 season 🙂
Cheers

Muki