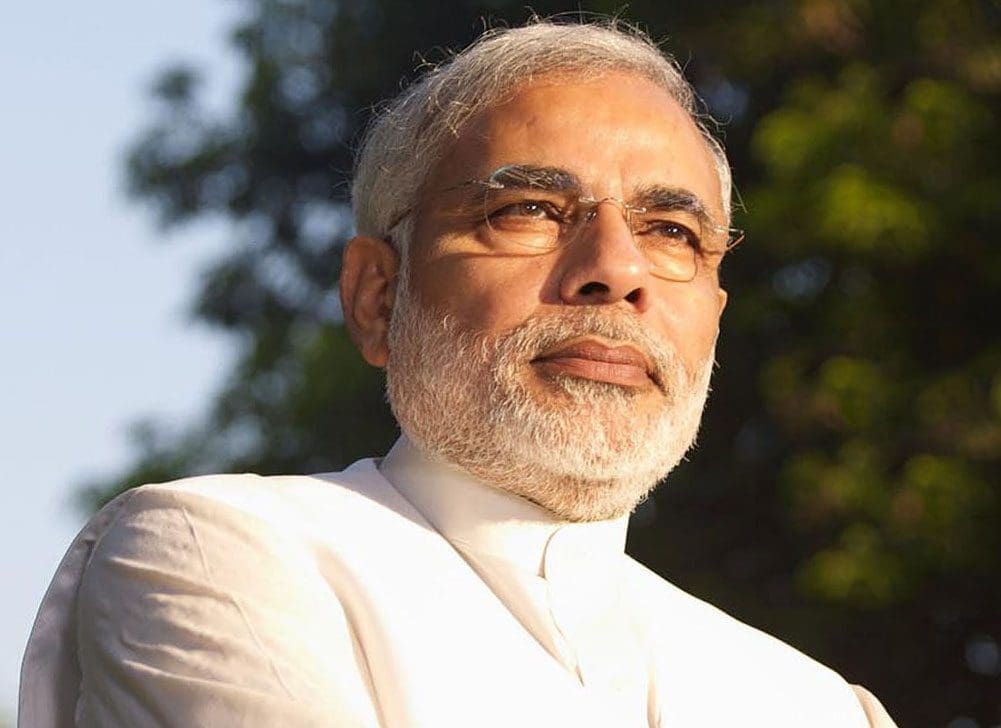 I may not be a great fan of our Prime Minister Mr. Modi like many of you, but I sure do make it a point to follow him regularly. After all, isn't he the one jo ache din laane vale hain. The best that I like about Mr. Modi is the picture perfect image that he has consistently projected. If one is to closely look at his life it seems as if you are reading some sort of fairy tale or watching a movie on the lines of Nayak and Gandhi. Lets have a peekaboo……
Narendra Damodardas Modi (NaMo for his bhakts) was born on 17th September 1950 to a family of grocers belonging to the backward Ghanchi–Teli (oil-presser) community. He was an average student, but a keen debater as per his school teachers. At the age of 13  he was engaged to Jashodaben Chimanlal and the couple were married by the NaMo he was 18. They spent very little time together and were soon estranged because NaMo decided to pursue an itinerant life. Reportedly, the marriage was never consummated . After leaving home at 17, NaMo went to Ramakrishna Mission Ashram in Rajkot and then successively to the Belur Math near Kolkata and later joined another ashram set up by Swami Vivekananda in Almora, in the Himalayan foothills. Two years later, he returned to Vadnagar and after a brief stay at his ancestral home, NaMo left again for Ahmedabad, where he lived and worked in a tea stall run by his uncle. It was here that he came in close contact with Lakshmanrao Inamdar (often called the political mentor of Mr. Narendra Modi) who was then based at Hedgewar Bhavan, the RSS headquarters in the city. He then worked in the staff canteen of Gujarat State Road Transport Corporation until he became a full–time pracharak (campaigner) for the RSS in 1970. In 1978, NaMo graduated with an extramural degree through Distance Education in political science from Delhi University. In 1983, while remaining as a pracharak in the RSS, he completed his Master's degree in political science from Gujarat University. He also actively participated in the movement against the Emergency imposed by Mrs. Gandhi in the 1970s.
In 2001, Mr. Modi took over as the Chief Minister of Gujarat and embarked upon the journey to his current post in the executive wing of our great country. Lets have a look at his journey from 2001 to the present day now….
IN 2002 the infamous Godhra riots happened, the happenings of which haunt Mr. Modi  till date for his alleged role and misconduct. However, though speculation continues to be rife on the topic, the SIT formed by the Supreme Court gave a clean chit to NaMo and the cycle of petitioning and re-petitioning finally ended in December 2013 by which time, Modi's name had become synonymous with the development of Gujarat. Although critics kept on doing a fair job pointing out the flaws in his 'development model', no one was ready to pay heed to their advice. Finally, the talk about naming NaMo as the PM candidate for NDA started doing rounds and eventually happened even though Modi's candidature was disapproved by many big guns in the BJP. Of course, no one can deny the role of Mr. Rajnath Singh in Modi's success which is visible in the fact that he has continued  as Mr. Modi's right hand  in the present government.
The general elections came and Mr. Modi led one of the most dynamic campaigns India has ever seen, calling out to the people to oust a government that had been in power for years and had been repeatedly marred with charges of corruption. The  Prime Minister, Dr. ManMohan Singh though a revered figure was generally perceived as powerless and soft on issues requiring a firm stance. Someone else seemed to be pulling the strings from behind the scenes and of course, the country was shambles and in great trouble. Among all this mayhem and misfortune that had befallen Mother India, NaMo decorated with his intense looks and deep voice projected  himself as a strong and firm leader and gave hope with his popular slogan Ache din aane vale hain.
The politics of hope worked and NaMo won the election with a landslide victory against the chief contender who was popularly called Shehzada by him and belonged to the family that has given India some remarkable Prime Ministers (and nearly all of them if we were to see in terms of years; No disregard to Atalji! ). The first thing he did after that was to go and seek the blessings of his mother and then thank the nation for giving him the mandate to fulfill their aspirations (What a speech!).
A record-breaking and record making Chief Minister, Mr Modi ascended the so-called throne of India (in the name of the President Mr. Pranab Mukherjee). The first thing he did was to send out a blunt message to all of India friendly and unfriendly neighbours (minus China which is not considered a part of the Indian Subcontinent) by inviting them to his swearing in ceremony standing undeterred even in the face of Tamil Protests against Mr. Rajapaksa (of course everyone saw that coming, didn't you?). Not to mention that no one missed it, not even Pakistan's Mr. Sharif.
Continuing the ceremonial flow of events, Mr. Sharif (PM of Pakistan, India's most controversial neighbour), gifted a humble saree to Modi's mom, Modi having already revealed that he had a wife and that they had separated (Yeah! we all know he has no reason to be partial and selfish now). And so the Government of the Union of India is formed with our hero Mr. Modi at the helm of affairs
……….to be continued