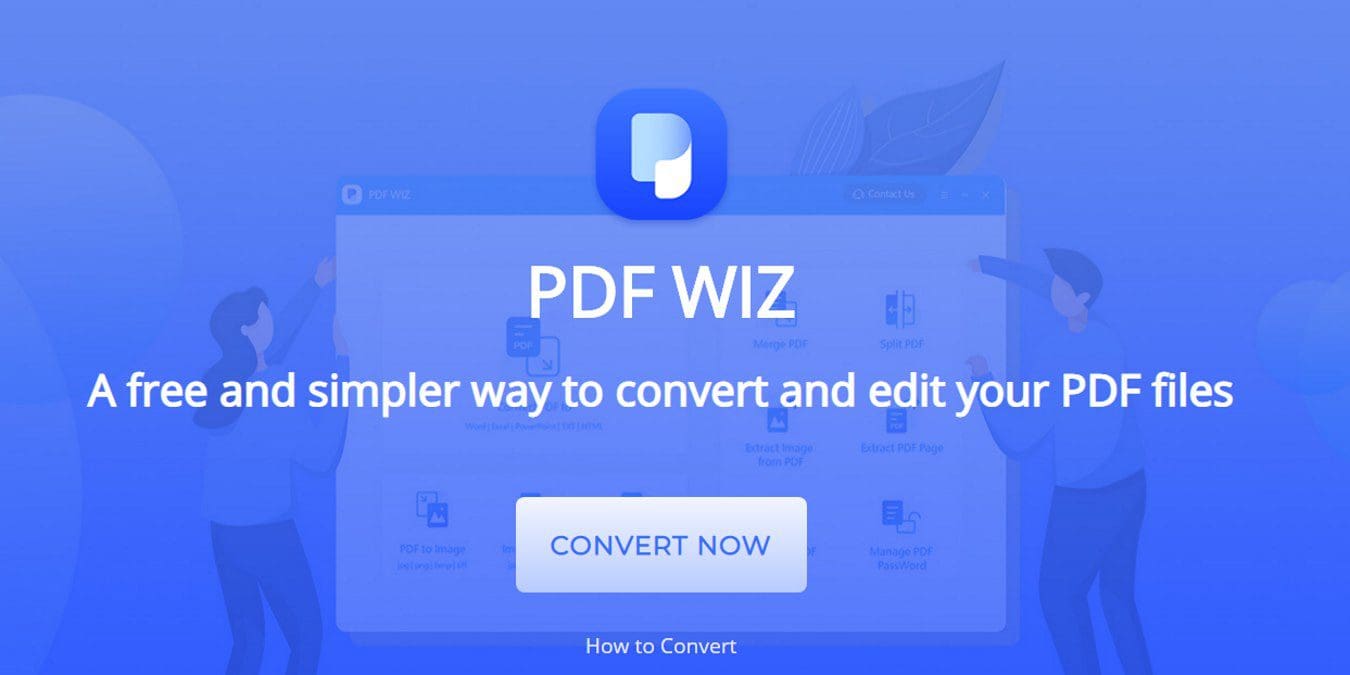 If you want to know why you need to convert PDFs into some other types of documents, then you should begin with getting accustomed to the reasons for using them. You need to know what makes them user-friendly and what the demerits of using them are.
There's no match of PDF files with regards to the safety of the contents of a document. These are relatively compatible with the diverse operating systems. What is more, they are portable in size and free of a virus, which makes it simple for the user to upload and download. You can't copy, paste, or remove any data or information in PDFs. But, editing can be handled well with the help of a free offline PDF converter like Starzsoft PDF Wiz.
Who Can Benefit and Use Starzsoft PDF Wiz?
Starzsoft PDF Wiz is beneficial and can be used by attorneys with lots of legal papers to deal with. It is beneficial to students who are preparing a thesis and reports, and public officials dealing with lots of documents.
What is PDF Wiz?
PDF Wiz is a reliable free offline PDF converter and provides you a simple way of converting and editing PDF files. It also helps in converting PDF to other types of file formats. It allows you to convert PDF files to MS Word files, PPTX slides or Powerpoint, and Excel files. It also allows you to convert PDF files to editable TXT files, HTML, Image files like PNG, JPG, TIFF as well as other image formats.
This also enables you to convert Word to PDF, Doc, or Docx to simple to read PDF files, and you can also merge many images into single PDF files. The best thing about this free offline PDF converter is that it works well in iOS and Windows. With this converter, you can handle bulk conversions of documents as well as think of it as the best supporter in professional work.
Amazing Features of Starzsoft PDF Wiz
This free offline PDF converter is integrated with amazing features that make it the best and most reliable converter offline. Some of its remarkable benefits are as follows:
Extremely Safe and Highly Private: Utmost security and privacy are two essential things about this converter. To make sure that your data or file is safe, PDF Wiz doesn't need the internet to work. So, worry no more about hacking your file.
Free Use of All Features: You can use this PDF converter for free and run on various operating systems as well. You can take pleasure in the features of this program without giving out any amount.
Intuitive and Simple User Interface: This converter has a user-interface that is well made to make it simple for both and skilled and professional users to access all the functions. What is more, you can access all the features of this free offline PDF converter in just a few clicks.
Convert PDF to Other Formats: What makes PDF Wiz apart from others is that you can convert PDF files to various kinds of formats such as Powerpoint, word document, Text, Excel, images, HTML, etc. You also do the same with the use of this converter.
Divide PDF Files: With this converter, you are able to convert PDF files into various PDF files.
Combine PDF Files: You can take many PDF files of your want and merge them in one PDF file.
Compress PDF Files: This free offline PDF converter has the feature to compress PDF files as well as reduce the size of the files without any compromises on the excellence and superiority of the date.
Extract Images: In case there are pictures present in the PDF files, you can extract them individually and then save on your laptop.
Extract Individual Pages: Aside from extracting images, this converter also can extract individual pages from your PDF file. Also, you can choose multiple pages and then extract them from your PDF files, rather than extracting the whole file.
Decrypt and Encrypt PDF: PDF Wiz also can decrypt and encrypt PDF files through setting a password.
How to Convert Word Doc to PDF Files
You can utilize this converter to convert Word doc to PDF format. Here are the steps:
Install the software for Windows
Launch the converter on your device
Click Word to PDF option
Drag and drop Word document you want to convert to PDF file. Also, you can click the Add file button situated at the top corner, and choose the file manually.
After choosing the Word file, click "Convert Now" located at the bottom corner.
Wait for a few minutes to complete the conversion.
When done, open the file or see its stored location.
What Makes PDF Wiz Apart from the Rest?
You Can Use it Offline: This free offline PDF converter is user-friendly, and the best thing about it is that it can be utilized without the internet. Not like offline PDF converters, there is no worry about internet access.
Use it As Long As You Want: You can use it for free, and you have access to a lot of features. All you have to do is to download and install the software on your device, and it works on all operating systems.
Use On Any Devices: You can use it in on any devices, and you can convert as well as edit the files with some clicks. The fact that it utilizes some storage space, you will find it easy to work on doc or image compression algorithms.
Very Flexible: With this converter, the handling PDF file is easier with some clicks. You can convert as well as edit files you want to.
Conclusion
It doesn't matter if you a student, office employee, executives or lawyers who handle lots and lots of papers, this free offline PDF converter is the best tool which gives you with all the needed features and choices that you would need while dealing with PDF files, all in one too.
808B, Satellite Building, Yuehai Subdistrict, Nanshan District, Shenzhen, Guangdong, China