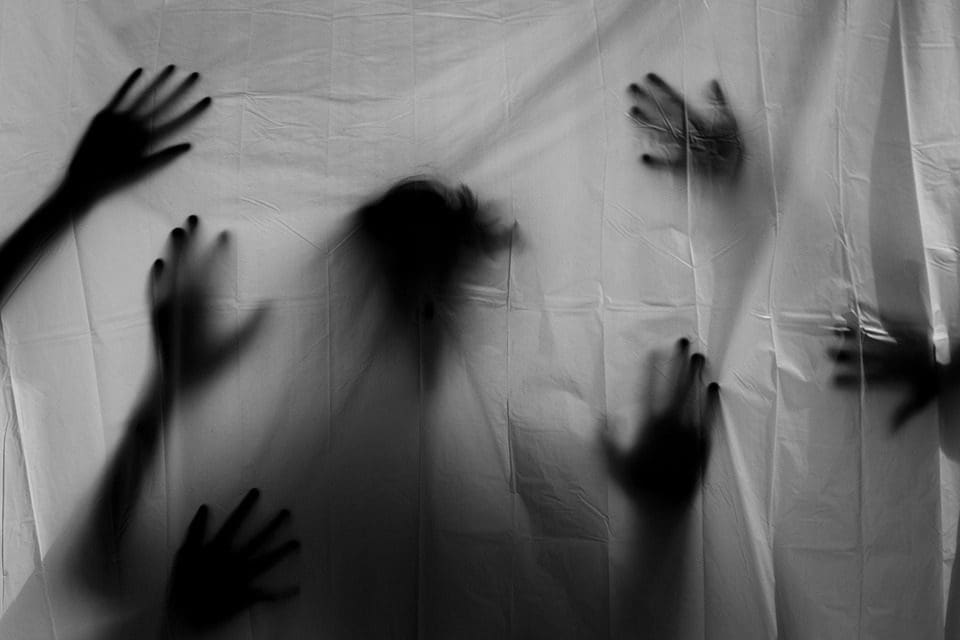 The lights are out again,
There's shadows lurking around,
No monsters beneath my bed,
But corpses underground.
Sleep feels lazy tonight,
It mourns at the night's shroud,
The Darkness is out to embrace,
And foul blood makes it proud.
Portraits on the ceiling form,
Too much precision in her art,
"Nostalgia" she calls herself,
A home she's dug up in my heart.
I yearn to convince her again,
As she flips to the start,
That nights are meant to let go,
To forget digging graves from the past.
Scrunched up eyes, ears plugged,
Nails biting into my palm,
Screams shuddering through my being,
Doing barely enough harm,
The last dry sob racks through me,
His lips silencing every qualm,
When the sunlight is out, and has chased evidence,
But my soul is never calm
About the Author: Shreya Gupta is an 18-year old for whom writing is everything. You would often spot her with her nose in a book on a rainy afternoon with a cup of coffee, keeping her awake beyond her hours. She is from Jammu. She is a 1st year BA Media and Communication student at Manipal Institute of Communication. All Shreya believes in is 'Rien n`est eternel' which is French for "Nothing lasts forever." She is on Instagram at @shreyaaaa_._