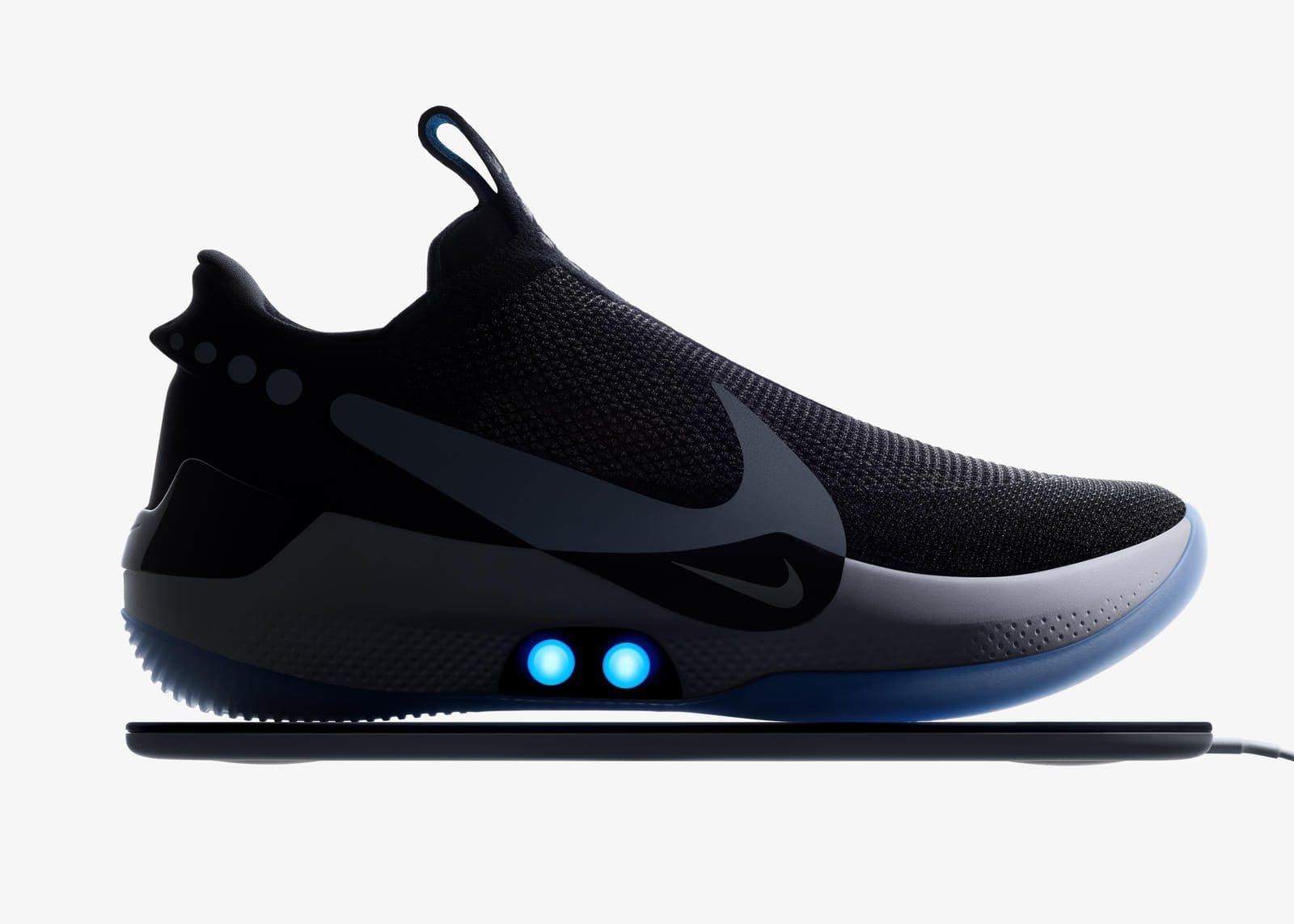 Nike recently launched a new pair of basketball shoes called the Nike Adapt BB. For their new Adapt series, Nike started with basketball because of the demand that athletes put on their shoes. The heart and soul of the shoe lie in the mobile application.
FEATURES OF THE NEW NIKE ADAPT BASKETBALL BB:
1. The Right Fit: Throughout a basketball game, an athletes shoe size can expand. Nike Adapt provides a custom fit. The mobile application allows you to save up to three of your favorite fits. You can easily switch between these based on your activity.
2. Power Lacing Technique: The shoe provides two ways of tightening and loosening the shoe. Touching the buttons on the footwear adjusts this setting. Otherwise, one can do this by the mobile application.
3. Customize The Lights: The mobile app provides you with an option to choose the color of lights from 13 different colors. You can even choose to turn them off altogether.
4. Design And Material: Nike uses a material made up of durable yet lightweight strands of yarn. This Flyknit technology has been used to create the outer shell of the shoe. The inner part is made up of a mesh that keeps the foot comfortable.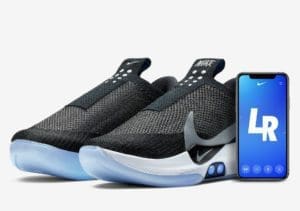 Nike is advancing with this new technology. Power lacing shoes with custom fit is probably the best deal an athlete can get. Currently priced at $350, this is the first power lacing basketball shoe by Nike.
With a full charge, they last for nearly 14 to 20 days. They take up to four hours to fully charge and automatically go to sleep when not in use. The mobile app allows the users to check the charge of their product.
The mobile application is available for download on both the App Store as well as Google Play.
Nike is catching up with technology and possibly on the road to eliminating shoelaces.