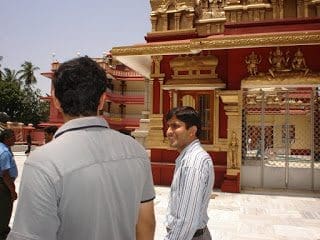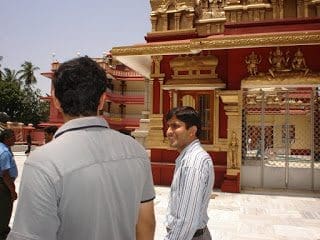 As you all know, I have completed MBBS from J.N Medical college, Belgaum. I made a few friends there and one of them is Dr.Bipin Patel. He has completed MD in pediatrics and hails from Mangalore. As luck would have it he was free on the day and I could catch up with him and exchange a few notes on how life has progressed.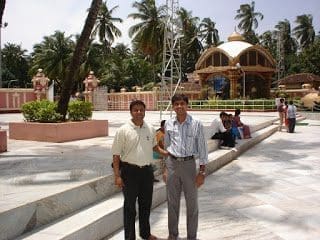 He has taken up a job at the Wenlock Hospital in Mangalore, which is attached to K.M.C. Mangalore. He hadn't changed much and was his usual dapper self.
We met up at the Kudroli temple complex and had a good time.