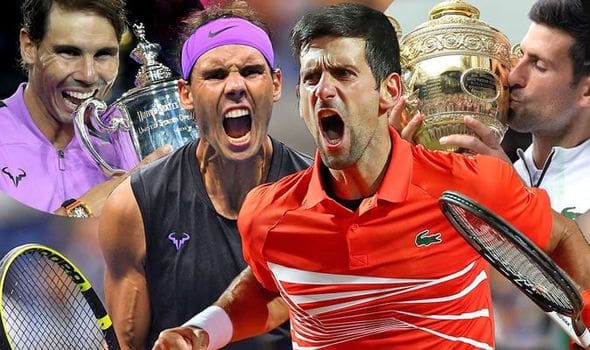 Rafael Nadal and Novak Djokovic's rivalry is one of the most illustrious in tennis history, and it is perhaps the best rivalry of the last decade. In the Open age, it is the most common. The two players have met 59 times, which is more than any other player. Djokovic has 30 wins to 29 in their head-to-head matchup. Serbs have also won the most finals, with a total of 15 to 13. Nadal, on the other hand, has won the majority of their 18 Grand Slam confrontations. He has won 11 times and lost seven times.
27 of the 59 matches were held on hard courts, 28 on clay courts, and four on grass courts. In the finals of all four Grand Slam competitions, the two champions have met. From Wimbledon 2011 through Roland Garros 2012, they are the only male partnership in Open Era history to have met in four consecutive major finals. The two players' styles of play, being two of the best defenders in history, distinguishes their matchups from those versus Roger Federer. Their first meeting was in the quarterfinals of the 2006 French Open. Djokovic retired in the third set, leaving Nadal with a two-set advantage. From 2006 to 2010, their rivalry was overshadowed by the one between Rafael Nadal and Roger Federer. The Spaniard also dominated, defeating Djokovic 16 times and losing only seven matches.
From 2011 to 2016, Djokovic was the victor, with a 19-7 record; prior to that, their rivalry shaped men's tennis, with 11 games played in the finals between March 2011 and April 2013. Novak Djokovic has faced Rafael Nadal the most times on clay, defeating him in eight matches (for 19 losses). The Serb is the only active player to have beaten the Spaniard in four clay-court finals, as well as the only active player to have beaten him at Roland Garros (in three sets in 2015 and five in the dramatic semi-final in 2021).
WHO IS BETTER, NADAL OR DJOKOVIC?
It's impossible to rank these two champions and determine who is the GOAT (Greatest Of All-Time), especially while their careers are still ongoing. Nonetheless, here are some figures to compare. Nadal has won 21 Grand Slam titles as of May 2022, one more than Novak Djokovic (20). Rafael Nadal has led Spain to five Davis Cup victories: in 2004, 2008, 2009, 2011, and 2019. At the 2008 Beijing Olympics, the Spaniard earned a gold medal in singles and a gold medal in doubles with Marc Lopez at the 2016 Rio Olympics.
In his career, Rafael Nadal has won 91 ATP titles, which can be split down as follows: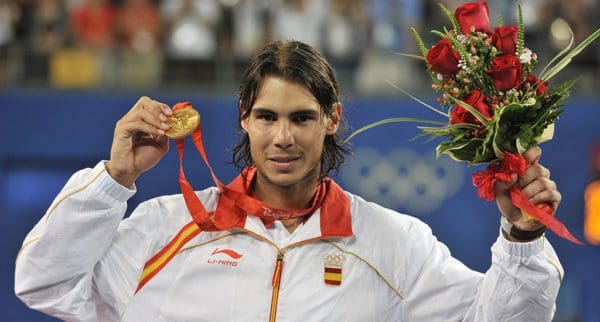 21 Grand Slams
1000 Masters: 36
ATP 500: 23; ATP 250: 10; ATP 500: 23; ATP 250: 10; ATP 500
He also lost 37 finals, with eight of them being Grand Slams.
Novak Djokovic, who began his professional career five years after Federer, has 87 ATP titles to his name, which can be broken down as follows: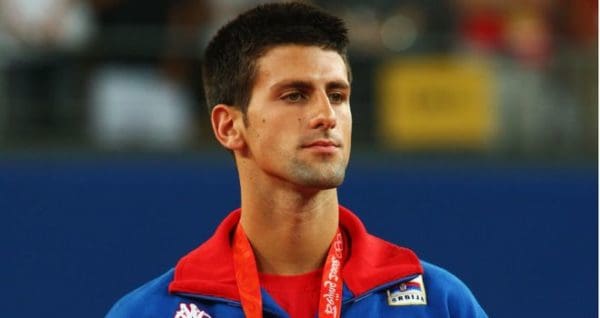 Grand Slam: 20
1000 Masters: 38 ATP 500: 14 ATP 250: 10 Grand Slam: 20 Masters: 5 Masters 1000: 38 ATP 500: 14 ATP 250: 10
In addition, he lost 35 finals, 10 of which were Grand Slams. Novak Djokovic and Serbia won the Davis Cup in 2010. In 2008, the Serb earned bronze in singles at the Beijing Olympics.
Djokovic is the only player in history to win each of the Masters 1000 tournaments (Miami, Indian Wells, Monte-Carlo, Madrid, Rome, Montreal / Toronto, Cincinnati, Shanghai, Paris, and the World Tour Finals). In Miami, where he lost multiple finals, and in Paris, where he played a final in 2007, Nadal did not win. The major problem with his prize list is that he never won at the World Tour Finals.
Occupying the top
Nadal has spent the last five seasons as the world's number one tennis player. In 2008, 2010, 2013, 2017, and 2019, Nadal won. In 2011, 2012, 2014, 2015, 2018, 2020, and 2021, Djokovic won seven times. Only Andy Murray (2016) has prevented Djokovic or Nadal from ending the year atop the ATP rankings since 2010. Rafael Nadal has been the world's number one for 209 weeks as of April 2020. That is less than Djokovic, who has held the number one spot for 371 weeks, beating Federer's previous record of 310 weeks.
WHO HAS THE BETTER STATS: NADAL OR DJOKOVIC?
Rafael Nadal has won 1052 matches in his career, whereas Djokovic has won 1001 matches (all figures as of May 2022). Djokovic, on the other hand, is a year younger. In his career, Rafael Nadal has won 83.2 percent of the matches he has played (1052 wins to 212 losses). In his career, Novak Djokovic has won 83.1 percent of the matches he has played (1001 wins to 204 losses).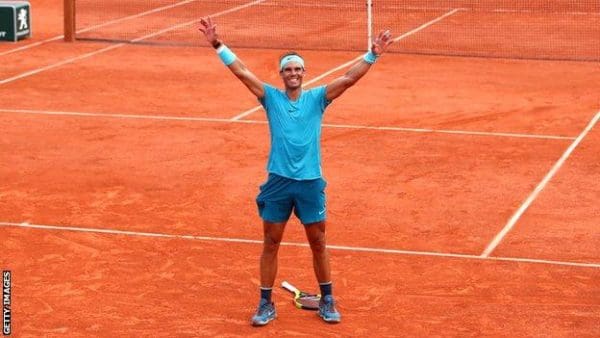 Djokovic has won 84.2 percent of his matches on hard courts, a higher rate than Nadal's 78.4%.
On clay, Nadal has won 91.2 percent of his matches, while Djokovic has won 80.3 percent.
Djokovic has won 85 percent of his matches on grass, compared to 78.0 percent for Nadal.
Nadal has a lifetime point winning percentage of 55 percent, slightly higher than Djokovic's 54 percent. They have identical serving statistics: their serves have won 67 percent of the time. They are most likely the two best returners on the tour, having won a combined 42 percent of return points in their careers (Federer is only 40 percent for instance).
Iconic encounters
FINAL OF THE 2012 AUSTRALIAN OPEN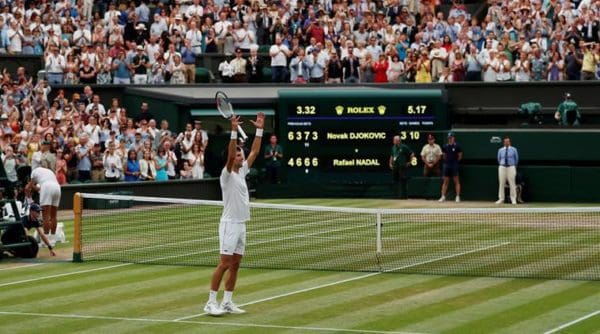 Djokovic came into this match with a psychological advantage. In 2011, he had won all seven of his meetings with Nadal, each time in the final. But the Serb had recently won a thrilling 4:50 semi-final against Andy Murray two days prior, winning 7-5 in the fifth set.
Nadal had never lost a Grand Slam final after winning the first set. Nonetheless, the Serb bucked the trend and appeared to be on his way to a 4-set victory when, with the score at 4-3 in his favour, he led 0-40 on Nadal's serve.
Nadal hung in there, fighting for every point, and stole the fourth set. He celebrates his victory as though he had gained it on his knees. In the fifth set, the Spaniard went on to take the opening break. Despite this, Djokovic came back from a 2-4 disadvantage to win the match by returning Nadal's serve.
Djokovic saved a last breakpoint on his serve at more than 1:30 a.m. local time, then converted his first match point with a stunning forehand winner to claim a dramatic victory, 5-7, 6-4, 6-2, 6-7(5), 7-5.
Semi-finals of the 2013 French Open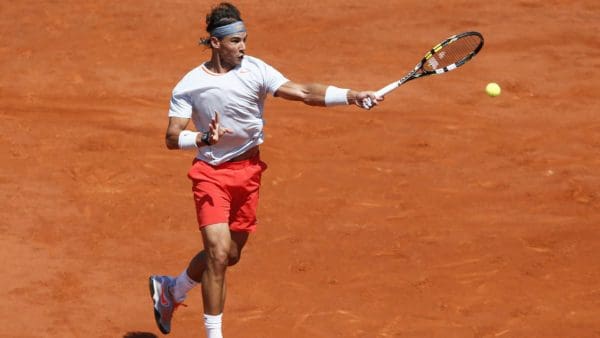 Another marathon filled with high-octane drama. The French Open is the only Grand Slam that Novak Djokovic has yet to win, and the Serb is aiming for the "Nole Slam" after defeating Rafael Nadal in the finals of the last three Slams.
The Serb was a man with a purpose. When he served with a break lead at 4-3 in the fifth set, he was on his way to knocking Nadal out of Roland-Garros. At Roland-Garros, Nadal had never faced such a struggle in a fifth set.
But a point will cost Djokovic dearly at 40-40 on his serve: the Serb lost his balance after rushing to hit a winning overhead, hitting the net, and losing the point. On the next point, he made an unforced error that let Nadal reclaim the lead. After that, the Spaniard went for the kill and won 6-4, 3-6, 6-1, 6-7 (3), 9-7.
Semi-Finals of the 2018 Wimbledon Championships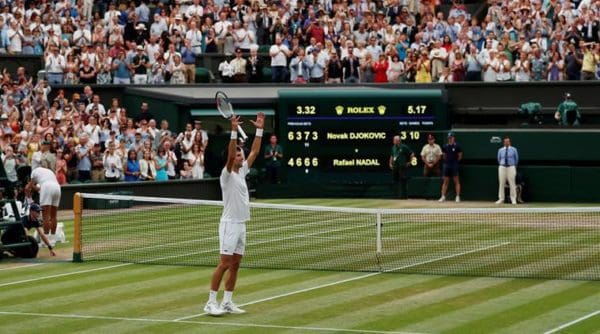 The champions met for the first time in three years in an early final to join Kevin Anderson in the final. They put forth a fight of extraordinary intensity and tennis brilliance once again.
Before this match, Nadal hadn't played in the Wimbledon semi-finals since winning the tournament in 2011, and Djokovic hadn't played in a Slam semi-final since the 2016 US Open.
Djokovic won a thrilling third-set tiebreak, putting him one step closer to victory. Due to Wimbledon's 11 p.m. curfew, the match had to be stopped at the end of the third set. Due to the prolonged semifinal match between Isner and Anderson, it had just begun at 8:10 p.m.
The next day, though, Nadal appeared to be the best player and snatched the fifth set. The Spaniard got the first breakpoints at 4-4 and then 7-7 in the decisive set. After 5:16 of play, Djokovic retained his serve and won this classic 6-4, 3-6, 7-6 (8), 3-6, 10-8.