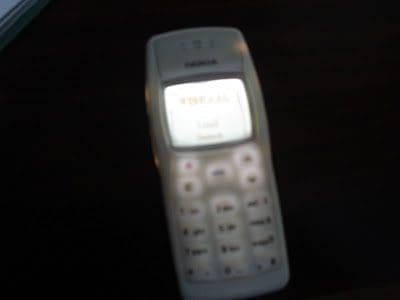 The sunday before last my faithful handset, the 1100 model from Nokia died on me. It has been a faithful friend of mine for the past 3 years. Though i had mistreated it a lot it stuck with me and kept me company through all my troubles. The most basic features were inbuilt and calling and sms were no problems. I was quite satisfied with it and though my friends called it outdated i stuck with it. Suddenly on the sunday morning it stopped displaying, though i could call and receive and speak through it. But the basic SMS functions could not be used. So decided to go for a new handset. Luckily i got it repaired for 300 bucks at a small repair shop in Udupi, but there was no guarantee thet it wouldn't breakdown again. It was getting old. So decided to get a new "Krome" Handset.
This is a post regarding the same.
Intellekt iQ200 You value your time. You value your friends and family. You value your lifestyle.
Stay ahead with the Krome Intellekt iQ 200.Built on the Windows Mobile platform, let your dreams run wild.Live chat with MSN Messenger, seamlessly surf the web, take high quality pictures, watch your favourite DVD movies or listen to the latest MP3's.These are just a few select features of the iQ 200 that will enhance your day.
Intellekt iQ200 features
• Microsoft® Smartphone 2003 Software • GSM / GPRS • 900 / 1800 / 1900 MHz • 32MB RAM • 64MB ROM • Bluetooth Compatible • SDIO/MMC Memory Expansion • 64k Colour Transflective LCD • Built in Camera • Integrated Antenna