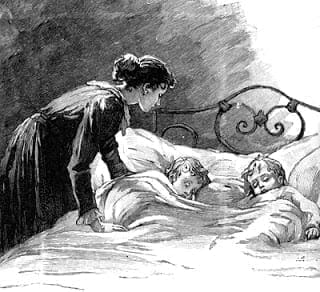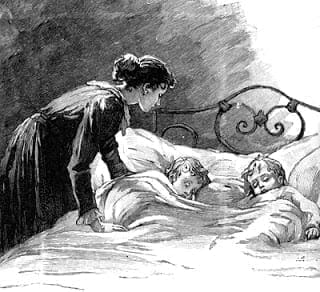 Hey Guys! I know this is sad, but my holidays have become pretty boring. First of all, I hope you aren't reading this, disgusted that I'm some guy who's glorifying my relationship with my mother. That's not the case. This ain't Mother's Day and I know that everyone loves their mother equally, if not more than I do. The real reason I wanted to share this story with you guys, is because the above mentioned phrase is related to my funniest memory of my life in Manipal thus far. Forgive me, for I am human, and fuck up loads of times. I had always wanted to write a note on how Manipal changed my outlook towards life, but hell, for now, a stupid and funny incident would do.
It just occured to me a week back that, one year ago, I reached my new place at Manipal for the first time, with the stars in my eyes and great hopes and expectations, most of that related to studies. I really had this preconceived idea that all I would do was study diligently and earn a 9+ GPA and be the best student that I could be.
I could not have ever imagined that what happened next, could happen to me.
This memory goes back to my Second sem. It was the Chem Cycle, and we were getting screwed, day in and day out by the fuck all subjects. Not that it mattered, but we had grown used to this as it was a part of Manipal Life." Enjoy now, study like your ass is on fire at the last possible second" was our motto. Matters were helped by the fact that I belonged to the E-Section, the most happening First Year class of the 2014 batch hands down. We had this fun atmosphere, where all of us would do crazy shit, not bothered about the consequences. We were all friendly, care free, and had a sitcom-like situation even in the most boring of classes.
It so happened that one of our classmates had celebrated his birthday. He was throwing this grand party, and being the good sport he was known to be, invited us all to the party. We gladly accepted, knowing that a fun-filled night out awaited us. So all of us got ready, wore our party clothes, and arrived at the scene in style. Me being the only car owner in my class, had the privilege of driving us in style (or as the others would like to put it, in a haphazard manner) to the party. We wished our man of the moment, and made our way to the bar, and brought ourselves some beers, and began to soak up the scene and enjoy the music.
Let me be frank with you. I'm a social drinker, and possess none of the accomplishments that my more well experinced friends have. It was the first time I had been drinking in 6 months, and I would not let this opportunity pass me by. I had one beer, then two beers, and three beers. The last one I chugged it down with my friends, and by now I was all tipsy. I had no clue that I was, and I kept telling my best friend, Venky, repeatedly, that I was sober and I could walk (what I perceived) in a straight line, and told him that I would drive him and everyone home. Venky, who got alarmed, did the right thing and snatched the keys. Thanks a load Venky. You are a real brother.
Now, it wasn't just the beers that I had. In between were the shots. I just couldn't resist. All of us were dancing to the music, posing with dumb-ass faces for our sober friends, and danced to our hearts content. I remember, downing, not one, not two, not three, not four, not five, not six, but SEVEN fucking shots as the party wore on. Being a person who rarely drinks, I was now stoned out of my wits. I don't remember much, but it seems that what happened next went like this:
I had been wildly exclaiming my capacity to stay sober, while the others humoured me, knowing that this was the first time I was drunk. I went on to have my eighth shot, half of which I spilt, and half of which fell on my shirt. Venky by now knew that I was about to make a fool of myself. It was one of the rare moments he showned signs of kindness. He saved me from the horror and dragged me out of the party. I then realized that I was, to my horror, drunk. Now, I started weeping. Okay guys, time-out. You must be wondering by now what my mom had to do with this story.
The problem as I realised at that moment, was that my mom happened to be visiting me that day. I metaphorically shat my pants. I knew I was screwed. I start weeping to anyone who in my drunken state thought I cared, that I was screwed. It was for this reason I didn't want to get drunk. I didn't know how to face my mother. The others by this time had come out of the party. Some high, and some stoned out of their wits, while the usual suspects remained sober. Some hugged me in drunken sympathy and the sober ones knew that I had to be driven home. The situation was such- around eight drunk guys. And two or three sober. Venky, Maamoo, and Murtuza, knew that I had to be driven home. Maamoo (who until then wanted to have a go on my car badly, but was disappointed by my refusals) finally got his wish. He was made the designated driver. Me and Raj, (who was in space by now) were bundled into the car.
I remember in my drunken state, telling Maamoo the directions ( unfortunately I wasnt much of a help. Go straight, I said, while my fingers traced a circle). Maamoo driving the car for the first time ever, was having problems with the gears. Fortunately Murtuza had known the directions and guided Maamoo, while he drove to the best of his abilities. He was ignoring my ranting, and in my stupor, I banged my hand on the dashboard (my hand remained swollen for a week). I also remember Raj, who was in full-on SuperMan mode. I remember screaming at Raj too, telling him to shut up. Thanks a lot Maamoo and you too Murtuza, for making me reach home safe. And Raj, I'm sorry as hell that I wasn't sober to enjoy your antics. I'm also sorry for shouting at you.
Now we reached my place. The problem was that it was the dead of night, and my landlord was asleep, with Blacky, the rabid Alsatian unleashed. My day was complete now. I hadn't noticed, but Raj had moved on to pee on a neighbour's wall. The only problem was that Raj didnt realise that he was screaming his lungs out of joy, and had reached the humble abode of, (hold your breath) Mr.A.Sheshappa Rai, the H.O.D. of our Mathematics department. Straight out of 3 Idiots really, but I knew there would be no delivery pains sequence to redeem us. Sheshappa didnt have a daughter, as far as I knew.
By now I snapped out of my hangover and dragged Raj to a field, where he peed to his heart's content. It wasn't funny at the moment then, but Raj was too drunk to pull his pants up and I helped him. Raj, I know you and I will have a laugh over this for years to come. By now, the lights were switched on at my landlords house. Maamoo and Murtuza gagged Raj, and took him away. I didn't dare face my landlord, and with clumsy footing I reached the door to my place, even as Blacky kept on barking ferociously.
To this day, me and my Landlord have never spoken about that night.
The lights were switched off. I was praying with unprecedented fervour, hoping that my mom wouldn't notice my drunkenness. I had hit jackpot. My mom had gone to bed, and I went to the bed room to change.
A voice called out in the darkness- "Vinu, Is that you son?"
I sheepishly answered- "Yes Ma!"
"How was the party? You enjoyed?"
"Yeah, it was good fun." I was really feeling guilty now.
And before I could stop myself, I blurted out, in English- "Mom, I love you."
I then stumbled on to the bed, and fell asleep, occasionally waking up to roam about my place drunkenly, to have a drink, but this time,water. I even remembered practising my hand writing, which I later found was horribly illegible. I surely was not in the right frame of mind. Eventually sleep hit me at 4 in the morning.
The next morning, I woke up to an immense hangover. The hangover was bad, but as I saw my breakfast prepared by my mom, it made me feel worse. I looked at my mom sheepishly, as she was preparing to go back home.
Before I could even say a word, my mom told me- "Son, I already know what you have done. It's okay, it's your college years. So enjoy them, but please be responsible and don't take the car next time. Remember to thank your friends for driving you home." I was puzzled. Even as my head ached, I had to know how she had it figured out. Like all mothers, she read my mind and smiled. "You never said 'I love you mom' to me, in English in 10 years. Why would you now?" I felt overwhelmed with emotion and hugged my mom a good bye.
Well, that's what mothers are for. Love your mother guys, trust me, you only get a limited time to share your love with her. And don't ever let them hang their heads in shame.
Later on, I went on to find out to my dismay, that my drunken episode was the running joke among my circle of friends. I had to endure the funny one liners and taunts for another two to three weeks. But I didn't really care, inspite of my vehement protests to stop the jokes. My friends had made sure that I had the night of my life, and also made me reach home safe and sound. We all have good and bad times, but you guys, I hope that you are reading this, and I have no amount of words to tell you all that I love you all, for your large-heartedness, and made me feel like I belonged in Manipal. I hope that we go on to have many more memories, with hopefully no disastrous consequences, for the rest of the three years of MIT. And good luck to my juniors, who are ready to begin the time of their lives.
Three Cheers to Mighty Mighty YUMMIT, for teaching me how to get a real life. And yes, the ads of Manipal being a fun place to grow up in aren't wrong. The slogan speaks for itself.
INSPIRED. BY LIFE.
P.S: Maamoo, Murtuza and Raj reached their hostel blocks safely with Venky and Saha's help. Not without a few hiccups, but that's a story for another day. Hahaha…
Until The Next Time I'm Bored,
TC.