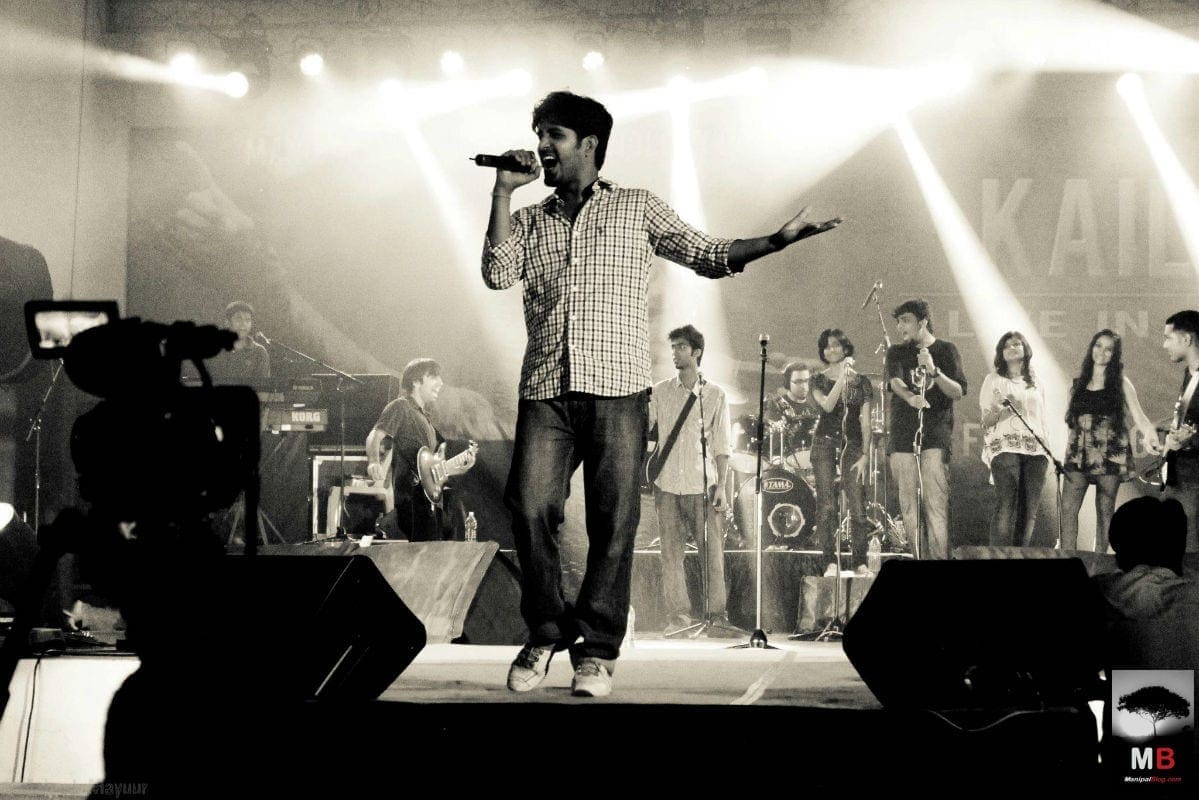 Manipal Institute of Technology is one of the best engineering colleges in India with over 5000 students from over 40 different countries. Located in the university town of Manipal, Karnataka, it is India's first private engineering college founded in 1957 and a constituent institution of the Manipal University (MU).
The Institute will be hosting its annual national cultural festival REVELS from the 3rd to 6th March, 2010. REVELS has been the biggest inter-college festival in the region and this year we intend to take to a much higher pedestal. The total number of people directly involved with REVELS '10 in different ways is expected to cross 50,000. REVELS will feature over 50 literary, dramatics, music, fine arts, sports and adventure events and is expected to draw participation from over a hundred outstation colleges from all over India.
Over the years, 'REVELS' has grown into one of the largest cultural festivals in the region and across the country. The annual 'REVELS' student festival at Manipal Institute of Technology (MIT) created waves like it does every year. Last year more than 80 colleges from across the country sent their teams for different events which included 'Business Plan', 'MIT Roadies 1.0', Dramatics, Dance, Face Painting, War of the DJs, Rock challenge, Fashion Show and many others…"
REVELS' theme, to keep you glued, this year is "Rewinding to Retro". This year the Theme is 'Rewinding to Retro' and includes a We have a myriad of events, including the Battle of Bands, Fashion Show, Video making, Mime, Mr. & Ms. Revels and a number of other events relating to music, dance, fine arts, dramatics, literary & debating & photography to aid you open your talents -'A Pandoras box'.
Keeping in tune with REVELS' legacy of innovation and fun, this time too they promise you a lot of exciting and novel activities that will keep your fire going.
REVELS, the cultural festival of MIT (Manipal Institute of Technology), is being held from 3rd March to 6th March 2010.
REVEL, in actual sense means "To have great delight in". In MIT and the Entire Manipal University it's a much awaited break from the regular din of college and classes. A time when u can let your mind wander and let your imaginations fly, discover your talent or just have great masti!
REVELS this time is coming with the Theme of "Rewinding to Retro". It's an Innovative idea, through which people are given a peep into the yesteryears, to the much loved and missed '70s and '80s.With the Site up and active and the registrations open, the dawn of the 3rd is closing in, beckoning us to 4 days of immense fun which we will reminiscence for at least the next 4 decades and if possible more! In reality Revels is considered as a Festival of its own. People going shopping for revels, preparing for it, the entire college being adorned & decorated like a to-be-wedded-bride, Posters being put up, the Council on its toes and the Volunteers scampering around, and a walk around the campus fills you up with ecstasy and you just cant wait for the excitement to unravel!
It's clear. Mood is set!!!
Colleges from all over Manipal University as well as of the rest of the country will be participating in this national level Cultural fest where students will compete to win Glories or retain their past Glories of their College! Dance, Dramatics, Singing and sports like Football, Cricket, and Hockey etc., are just few of the many Competitions that will held in these four days! The Special attractions of every Revels is the Fashion Show, Battle of Bands and the War of Djs and of course! the live concert of The Indian Rock bands "Parikrama" n "abraXas"!
With the Pre-Revels Events already under way and Auditions for various events in Full swing, the build up to the Fest is just exhilarating and keeps you asking for more!
Its thats time of the year again my friends, so get your mind out of the closet and let it Groove, put your Party Hats and make a Move, Coz if u are not in Manipal now, U have no idea wat you are gonna Lose! \m/ Stay Tuned For day to day Updates From Revels'10! Cheers mates!
Make sure you kick start hard to match your steps with the best of all colleges that are waiting to compete alongside. REVELS will also be graced by various erudite and well known dignitaries who will share their talent and vast experience with the students through various workshops.
And finally, if you are at REVELS, you are worth it and that is just why the festival will be extensively covered by both- print and electronic media.
Registrations for REVELS 2010 have begun in late January and as aforementioned the constant updates regarding the events, schedules and the registration procedure will be accessible at their website.