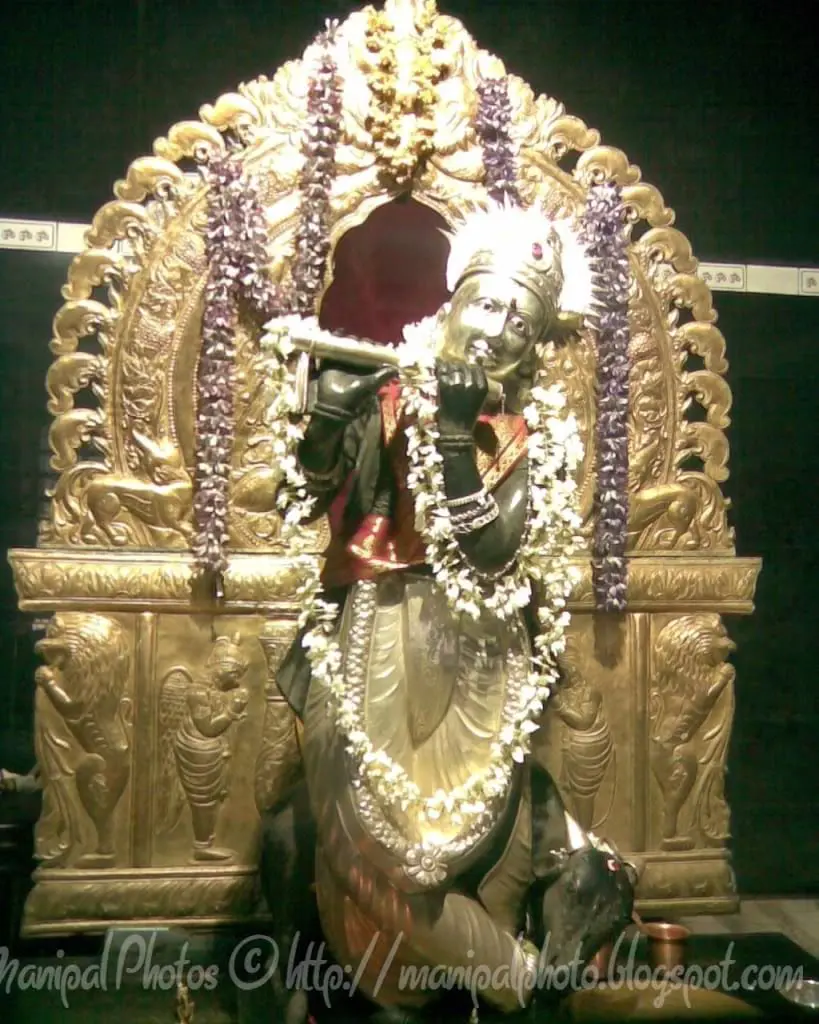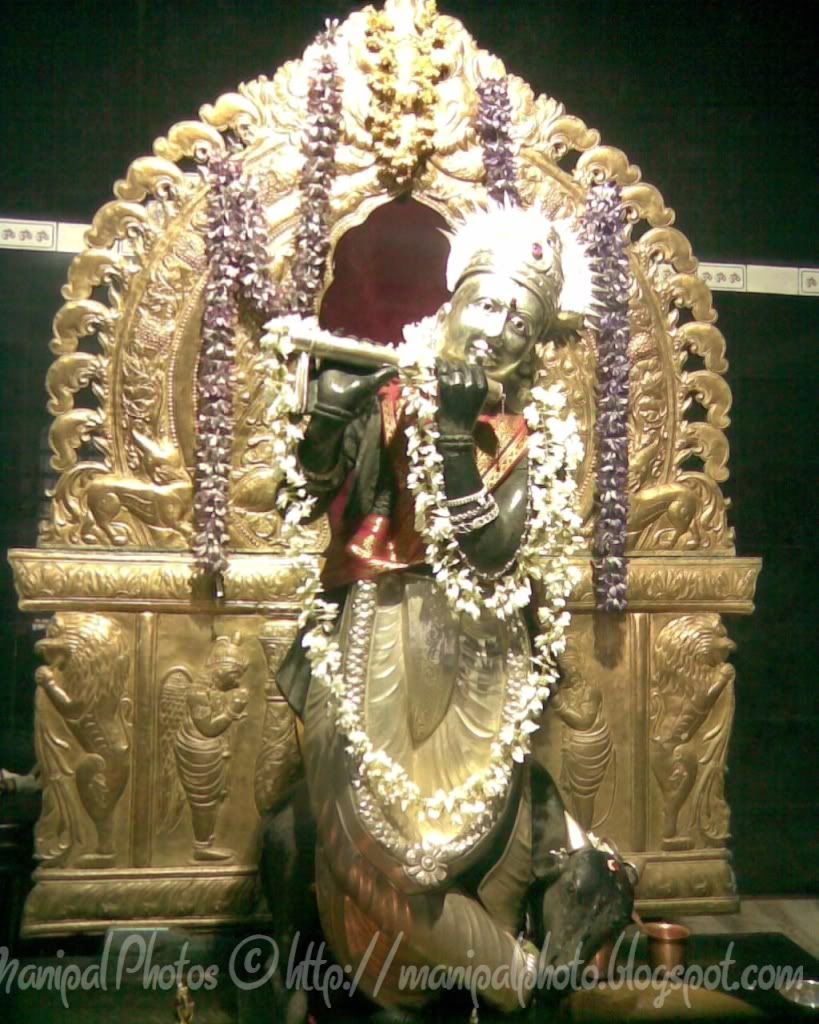 All are cordially invited to the "Prathista Mahotsava", the Annual Festival of Sri Venugopalakrishna Temple, on Wednesday, the 9th March 2011.
Program Details
10:00 AM to 11:30 AM: Prathista Kalasha Homa and other rituals
11 :45 AM: Maha Pooja
12:30 PM to 2:00 PM: Annasantharpana
6:00 PM to 8:00PM: Yakshagana : Kamsa Digvyaya – Kamsa vadhe, By Sri Mahalingeshwara Mahaganapathy Yakshagana Mandali, Parkala
8:00 PM: Night Pooja

It is proposed to continue with the Annasantharpana program during this annual sacred & sanctimonious function.
Devotees are requested to contribute generously to this noble cause and get blessings from Sri VenuGopalaKrishna.
Special Seva Details (on the day of Annual Festival)
Anna Santharpana for 5 members : Rs.300.00
Anna Santharpana for 10 members: Rs.600.00
Anna Santharpana for 25 members: Rs.1500.00
Devotees can contribute to "Annasantharpana Nidhi" the yearly interest of which will be utilized for Annasantharpana, every year
Annasantharpana for 02 members : Rs 1250.00
Annasantharpana for 05 members : Rs 2500.00
Annasantharpana for 10 members : Rs 5000.00
Contributions can be handed over to SWC members or Temple Archaks (9448312359 / 9844742276) and receipts to be obtained for the same.
Cheque/DD can be drawn in favor of "Student Welfare Committee, MlT", payable at Udupi / Manipal.