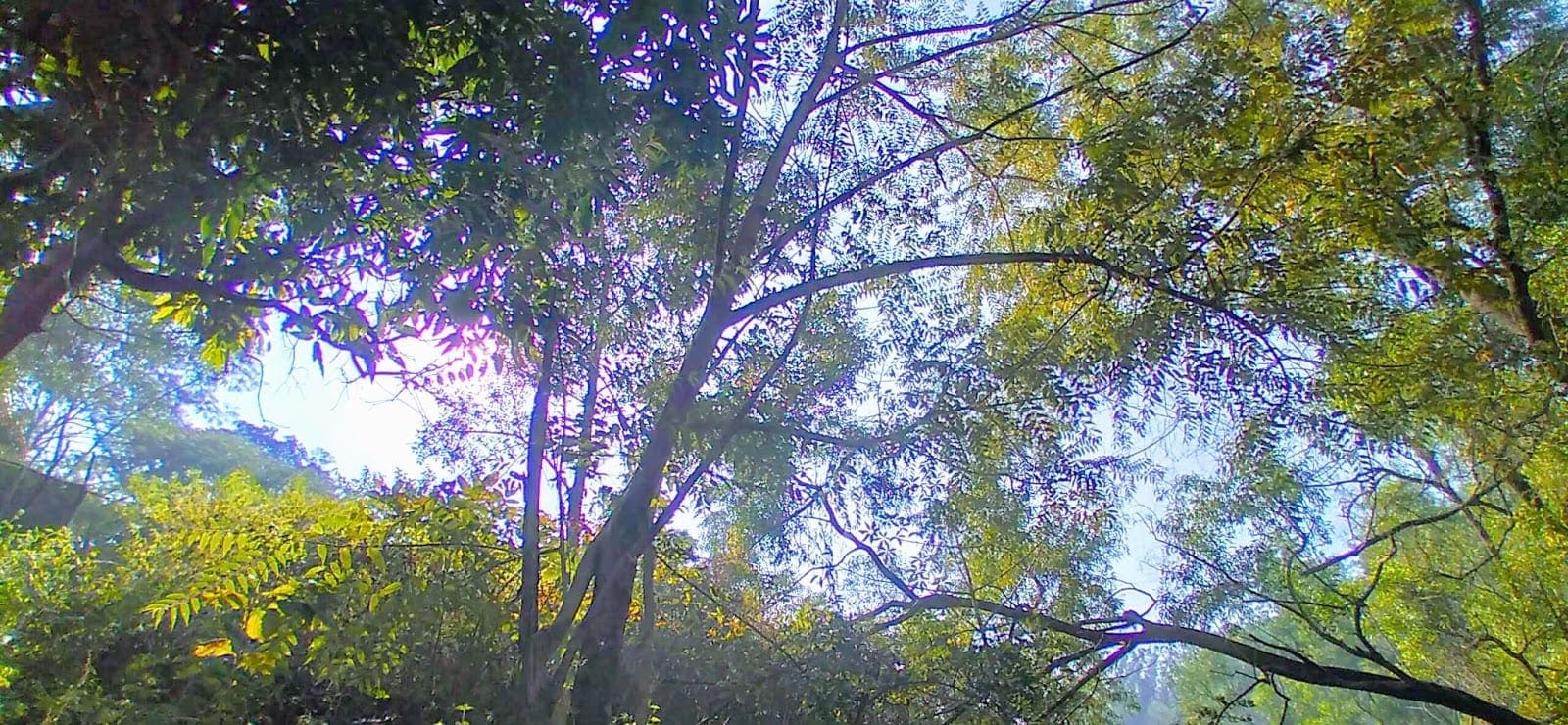 After years of research and investment in the fields of AI and technology, Microsoft began its venture into global sustainability and climate when Lucas Joppa decided to write a memo.
Dr.Joppa, who has a Ph.D. in Ecology, started out from academia and now oversees the first global mission to combine artificial intelligence technologies to find solutions in the climate space. Joppa is basically in charge of all of Microsoft's sustainability endeavors and is determined to apply them to a global scale.
He researched computational ecology in Microsoft Research, Cambridge and it was really through his passion for biodiversity conservation that he tried to create a system in technology and AI to answer and explore environment-related solutions on a global scale. This idea, in short, became the groundwork for a program called 'AI for Earth'. In its memo, Joppa asserted that Microsoft's technology and research should be focused on these main areas: agriculture, climate change, water, and biodiversity. Microsoft took the idea out of research and launched it in 2017 as a 50 million dollar, five-year-long program.
So, what is Microsoft trying to do in this space, or more accurately, what are their goals? 
Before that, let's talk about why Microsoft decided that they wanted to invest big time into something like sustainability. According to President of Microsoft, Brad Smith's blog post dated January 2020: Human activity has released more than two trillion metric tons of greenhouse gases. These gases, the most significant being carbon dioxide, trap heat in the atmosphere.
The temperature of our planet has already risen by 1-degree celsius. Carbon can take thousands of years to dissipate once it enters the atmosphere, and science tells us the results will be disastrous if humanity continues to pump out greenhouse gases.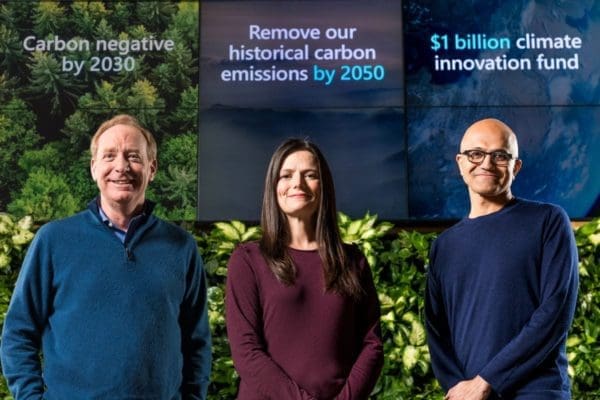 Biodiversity loss, global warming, climate destabilization, and pollution are problems caused by modern systems of human intervention into nature. Microsoft aims for environmental stabilization by setting the following goals:
Carbon negative by 2030
Water positive by 2030
Zero waste by 2030
Permanently protect and restore more land than they use by 2025
Now, Microsoft has been carbon neutral, aka achieved net-zero carbon emissions, since 2012. But by 2030, they want to be taking out more carbon from the atmosphere. How exactly will they achieve such a feat?
Well, since they're a cloud and AI company, their main source of carbon emissions is electricity. Let's do some carbon accountancy; scope 1 is carbon they directly emit, scope 2 is carbon emitted related to the energy they consume, and scope 3 carbon is everything else.
They plan on taking action across these scopes, so:
They will replace by 2030 all the diesel fuel they need to create backup power
By 2025 run completely on renewable energy, something Google has already achieved. 
100 percent electrification of campus vehicle fleets
Carbon tax: This taxes everyone within the company for the amount of carbon they put out into the atmosphere. It raises revenue and also incentivizes removal.
One billion dollar Climate Innovation Fund to accelerate global carbon removal and climate stabilization technologies.
Another interesting announcement Microsoft made in October 2020 was a partnership with Alaska Airlines to use SAF (Sustainable Aviation Fuel) made from waste oil for use among key routes. As Dr. Joppa explains, aviation contributes to about two to three percent of carbon emissions and is projected to rise to 22 percent by 2050. SAF can drastically reduce emissions but is still too expensive to be viable.
So how do you drive down a premium? You make a market, and all companies need to take an early initiative and invest to be able to make the fuel a viable option. 
Sustainability is a dream that promises a good future for earth and all of its inhabitants, but it seems so far away and time keeps ticking by. With corporations like this taking such innovative initiatives and encouraging others to do so, makes us hope that we can make things better, for good.
About the author:  Ananya Ananth is a Media and Comm. student who writes, dances, and pets cats. Will be found vibing to music and instant coffee at all hours.