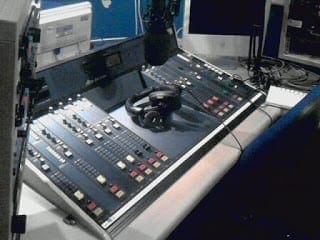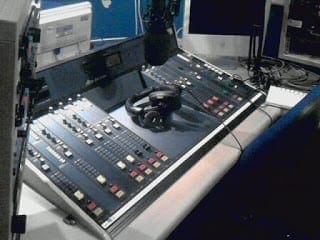 As a ground-breaking interactive blog, ManipalBlog has constantly sought to remain at the forefront of emerging media in the digital age. It is with this in mind that ManipalBlog has recorded a show on the wireless.
Following an approach from AIR Radio Light Entertainment, the ManipalBlog team put together a pilot sketch show which will hopefully will lead to a series in the winter or early next year. Presented in the style of a global online news webcast, (from the University Town) 'ManipalBlog Dot Com' was recorded in front of a live audience at the Radio Theatre, Aakashwani Kendra, Brahmavar on Sunday July 8th and seemed to be enjoyed by those ManipalBlog Bloggers who went along.
Most of the stuff in the pilot script was generated internally, but should we get a series we will be casting the net wider to use stuff by ManipalBlog's nationwide team of online Bloggers, and so if you regularly get stuff on the front page you can look forward to retiring on the famously lucrative rates paid for short sketches or one-liners on the radio.
Although the original plan was to put the show out in August, it is more likely to go out later this year, possibly as part of a series if it gets the green light. We will put something on the twitter/facebook page when we have a transmission date. In the meantime if you would like to go and see any other AIR radio shows, click here for a free ticket…
The "facts" in this article are all made up (but you already knew that, didn't you?)