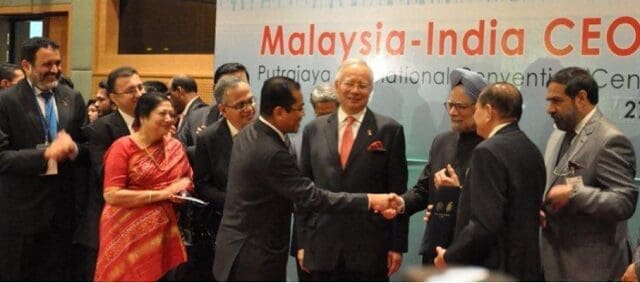 Dear Colleagues,
It is with great pleasure I share with you the news of the successful establishment and registration of Manipal International University (MIU) in Malaysia. This was consequent to an invitation extended to us by the Ministry of Higher Education, Government of Malaysia, to establish such a university.
On Wednesday, the 27th October 2010, the formal award of the charter to start this new University was made by the Minister of Higher Education of Malaysia Dato Seri Mohamed Khaled Nordin, to our Group Chairman and Chancellor Dr Ramdas Pai, in the august presence of the Prime Ministers of India and Malaysia, Dr Manmohan Singh and Dato Seri Mohammad Najib, at a glittering function in Kuala Lumpur. Witnessing the event were our Chairman Mohandas Pai, Dr Ranjan Pai, our board members and senior colleagues.
There was deep historical significance, as MIU represents v2.0 of Manipal Education's presence in Malaysia – 14 years ago, Dr Ramdas Pai had signed a historical agreement to commence Melaka Manipal Medial College, our first investment in Malaysia; and this was again in the presence of the then Prime Ministers of India and Malaysia, Dr P V Narasimha Rao and Tun Mahathir Mohammad. MMMC has since established itself as the leading international medical school in Malaysia, with over 3000 students either having graduated as medical doctors or currently undergoing the medical programme. MMMC is among the top 3 medical schools in Malaysia by all accounts. It has recently been granted a 5-year accreditation, a first for an international medical school in Malaysia.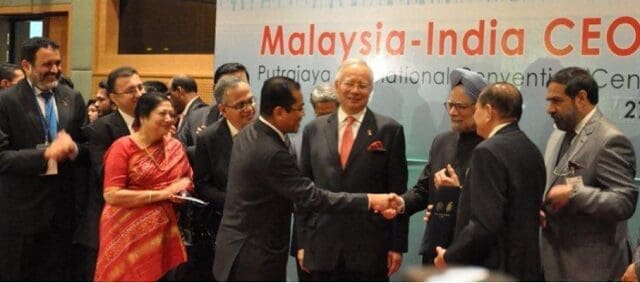 The setting up of MIU is in line with Malaysia's vision outlined in Vision 2020 document and the 10th Malaysia Plan. Malaysia aims to align higher education in Malaysia with its NKEAs (National Key Economic Areas) so that high calibre human talent will be developed. It also envisions transforming Malaysia to a favoured destination for higher education, attracting students from the region and from across the world.
Manipal International University (MIU) will be a multi-disciplinary university of global standards that will cater to the needs of the Malaysian and international students as well as global industry. MIU will attract international students ASEAN countries, North Asia, India, the Middle East and Central Asia; over a period of time MIU expects up to 50% of its student population to be from outside Malaysia.
MIU will be anchored on the pillars of Engineering and Management education and will provide both undergraduate (bachelor's) and post-graduate programmes in diverse disciplines including a number of engineering streams, management studies, business & commerce, law, animation & design, hospitality & tourism, and more.
MIU will also have an 'Entrepreneurial Development Centre' which would build the foundation for fostering a stronger entrepreneurial ethos in Malaysia and in the region; and will create, over a period of time, the infrastructure and network to incubate entrepreneurial initiatives.
MIU will be a path breaking effort in many ways. We aim to build innovative academic collaborations globally. We shall also create an eclectic international community of faculty, students, disciplines, practices, experiences and results that will become a model for others to follow. MIU's citizenry and psyche will progressively represent the thought leadership that will shape the future of society and the global community.
MIU plans the first intake next year 2011. We have identified an interim campus, and are in the process of finalising the procurement of a site for the permanent campus location. The campus build will represent contemporary, best in class campus architecture and infrastructure.
With the granting of the charter, the journey has just begun. I am confident that we will be able to build MIU into the university of global standards we aspire it to be – and importantly, make a difference to the societies and economies our graduates will be from, and transform those societies.
On behalf of Team Manipal Education, I seek your good wishes and support in this journey.
Regards,
Anand Sudarshan
Manipal Education
Bangalore, India
T: +91 80 2520 4424