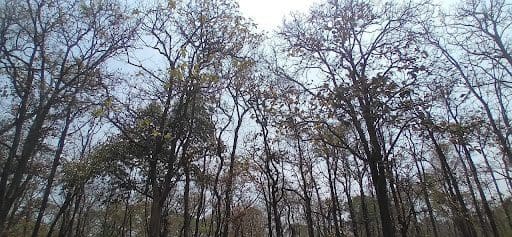 Imagine this: you've known about the existence of a person for about two weeks. You've seen the person's face for about three days. But now you have to spend the night alone in a hotel room with the said person and sit in a car next to the said person for about 10 hours. Crazy right? This then is the story of my Manipal Adventure!

Before I talk about my Manipal Adventure, let's rewind a bit.
As students of MIC, we were one of the last batches to be called to campus. We are Ananya and Siri, just two roommates who had their college life ripped away from them as they had just started to get settled on campus. 
We had been making plans to go to the beach that weekend, now that we had finally reached the campus and could call ourselves college students. It had been three days in the hostel. Three days in which we had finally met our classmates for three days and were preparing to spend time together on campus. 
But time took its turn. We didn't get enough time to adjust to the unbearable scorching heat or even get enough time to get bored of the hostel food, and we were out of Manipal. The entirety of the MIT campus was declared a containment zone, and the morning of our orientation, we were advised by our professors to go home if we could.
While discussing whether to stay or not, rumors said that we wouldn't be allowed to leave the next day without a negative RT-PCR report. An even more alarming rumor we heard was that the gates would close at 6 pm. It was 5:15 pm.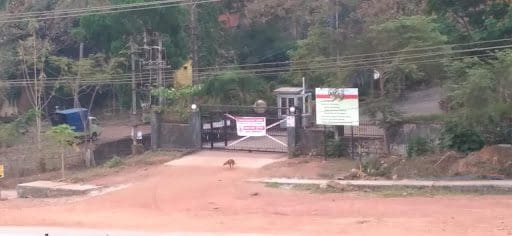 Should we pack up our whole room in around 45 minutes or stay on campus? After numerous panicked calls with our parents, fellow hostel mates, professors, and seniors, we decided that Siri's father would pick us up the following day. 
Thus began our long and arduous journey to a hotel 10 minutes away from our hostel. We packed up the entire unpacked luggage in about 30 minutes, all the while running short of storage space. The cloakroom was packed, there were no trolleys, the hostel wardens were confused, and the entire hostel was thrown into a frenzy to top it all off. We finally reached the ground floor, a journey in itself, and needed to figure out how to lug all of our luggage to the gate in time.  
We were lugging the luggage halfway by ourselves but fortunately ran into a fellow hostel mate's father. If we hadn't run into them, we would have been doomed; there was no way we could have managed to carry all our luggage to the gate by ourselves; we were minutes away from passing out.  We had to depend on another friend's father for transportation from hostel to hotel.
We even ran into a few policemen who offered to drop us off near Gate No. 4. The whole thing was bizarre, considering all these people were people we'd never interacted with before and in a place we weren't accustomed to. We had to place our faith in them and leave the rest up to God. 
It took us a while (about one and a half hours), but we breathed a sigh of relief as we stood in the hotel room. We somehow managed to get out of the campus within time, only to again unpack in the room to segregate our luggage. By this time, we had become masters of packing and unpacking while functioning like zombies. Half asleep and half-dazed, fading adrenaline, and manic at the absurdity of the situation, we ordered enough food to feed an entire army. The only thing we managed to finish was the ice cream.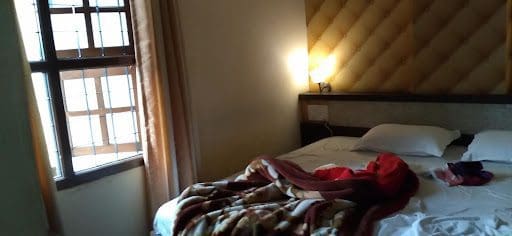 But things had to spiral downward for us. We had to endure the most annoying thing in the world: wavering wi-fi and horrible data connection, not being able to stream without interruptions. By the end of the night, we were just two people with very different music tastes vibing to the same thing because everything seemed like it was straight out of a drama novel. The entire night at the hotel felt like a fever dream. 
We woke up to the arrival of Siri's dad, and uncle at around 5:30 am. After dozing for a little while, we packed up (again) and left the hotel. Two people with extreme motion sickness prepare to sit in the car non-stop for approximately 10 hours. Yeah.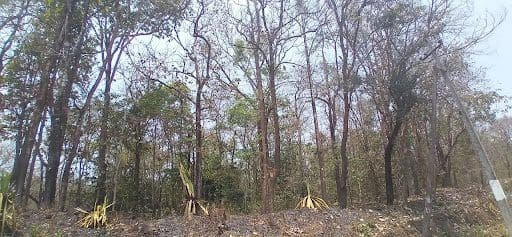 Beautiful scenery, coupled with disturbing tummies and fading music. The fresh drifting breeze through the car windows lifted our sullen mood by a bit. We stopped for tender coconut water on the roadside. It was like finding an oasis in the scorching desert heat. There isn't much to talk about the car journey, other than the fact that we both shared a common thought: try not to puke and fix your gaze at the horizon.    
It was especially tough for Ananya as she traveled with people who were essentially strangers, adding anxiety to the mix due to the strangeness of the situation. And it wasn't like she was going home either; home was in Pune. She was staying at her Uncle's, where she hadn't been for four years. So it also took time trying to find the place.
Bangalore is a fast-paced city that goes through drastic changes each day. It is a city known for its infamous traffic congestion. After Ananya got off, Siri took another two and a half hours to reach home because they ended up going around in circles in their home city.
With every road looking precisely like the other and the locals not being precise with the directions, it took about 45 minutes to just get out of the area where Ananya was dropped off. With growing nausea and non-stop traffic noises, and the never-ending waiting at the signals, it was only apt that she reached home safely and puked. 
Even though the two of us remember every excruciating detail, it feels like we didn't live through these moments. It's like a reel reeling in a stupor. Nevertheless, we learned quite a lot. 
This was how two introverts bonded in the weirdest and most incredible way possible, resulting in a friendship sure to be one for the books.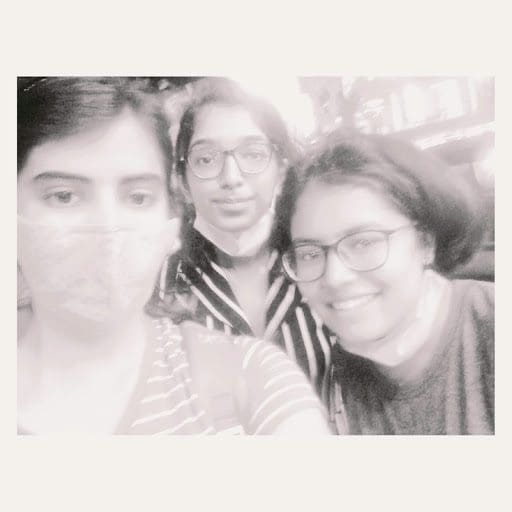 PS: Ananya reached home safely ten days later. 
About the Author: Ananya Ananth is a Media and Communication student who writes, dances, and pets cats. Will be found vibing to music and instant coffee at all hours.