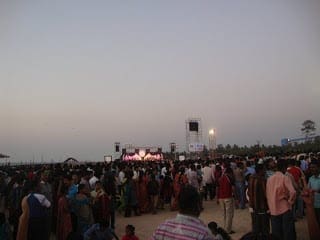 The huge crowd that gathered for the two day festival at Panambur beach, Mangalore
The setting sun paints a rosy picture on the last day of the Mangalore Kite festival, at Panambur beach.
One of the many colourful and uniquely designed kites at the festival. This one depicts the South Canara folk dance/drama – Yakshagana.
A multi-kite. It was an amazing site, watching the team members getting it to fly.