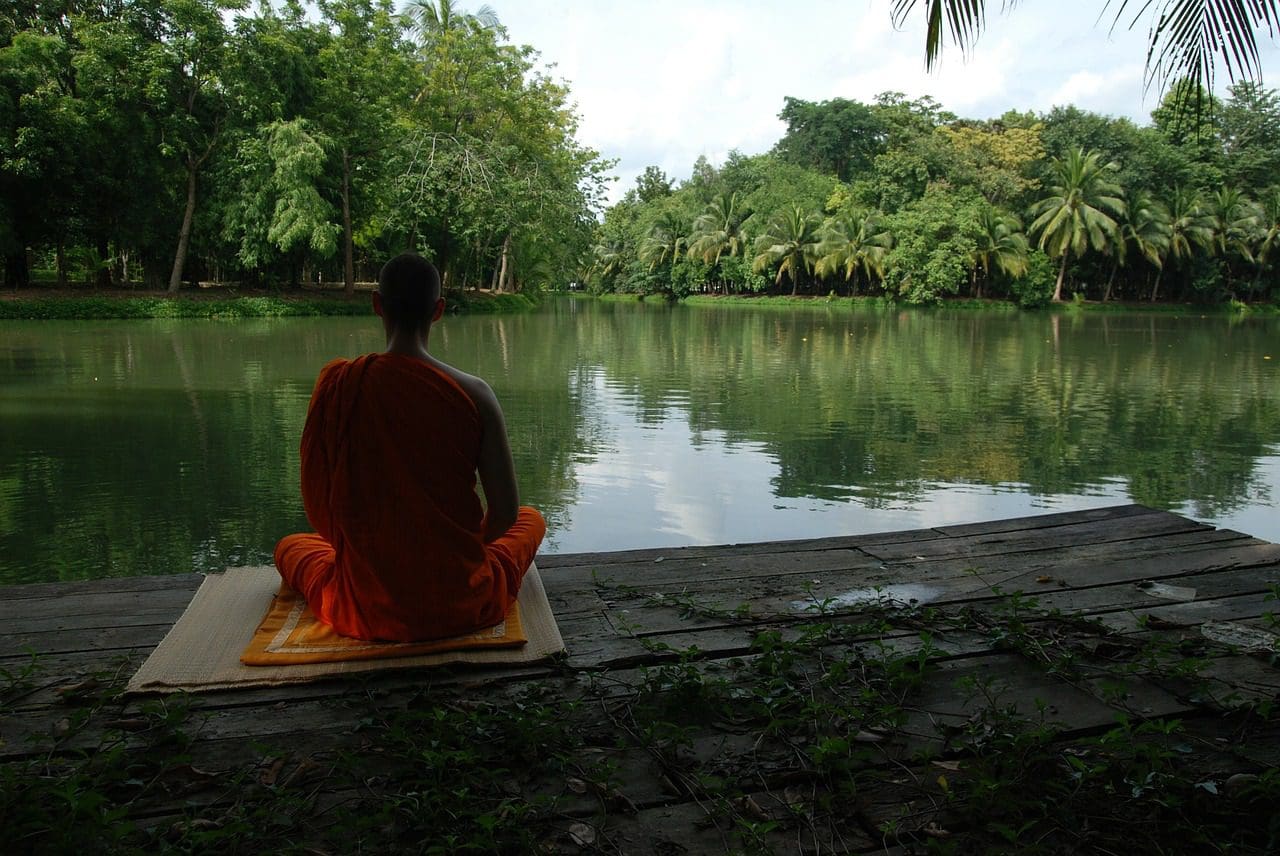 Many people use travel as an escape from everyday life. People, in a certain time of their lives just need to pack their things and go somewhere to find themselves, to get into the right state of mind. People need to heal, to find inspiration, and challenge themselves.
There are many different ways of finding your inner peace like meditating, exercising, socializing, living healthy, or traveling. Many of them have to be done in the right places to be effective. These places could be everywhere, in the comfort of your home, in the secret places in the heart of the city or out of the loud cities.
Here are the best places to find yourself.
Rishikesh, India
The words peace and spirituality are almost always connected with yoga. And what better than going to one of the world's most prominent yoga capitals, Rishikesh, to experience a relaxing retreat. This holy city offers you spiritual retreats that include yoga courses, facilities of meditation facilities, and chants.
These retreats, also known as ashrams, can be very basic and straightforward or sophisticated and luxurious. It's up to the person to choose what kind of suits the experience they are looking for. You will get a chance to get to know Hinduism better, through traditional ceremonies. The most popular thing to do are temple visitations and hiking the beautiful trails of Rishikesh.
Tiger's Nest, Bhutan
This is one of Bhutan's most famous spots, Paro Taktsang, or also known as "Tiger's Nest." This place is lovely and inspiring. The Tiger's Nest Monastery is imposing because it consists of a few small buildings on a cliff.
It is a sacred Buddhist place, that is located in Paro and has four fascinating and unique temples.
The monastery was built in 1692 on the spot where Guru Rinpoche meditated. The monastery carries his name because the legend says that Guru Rinpoche was carried from Tibet to this place on the back of a tiger. This is a great place for hiking, and also a fantastic place to surround yourself with nature, to relax, to think deeply and to find inspiration in the beautiful landscapes that are surrounding you.
Hong Kong, China
Even Though it is one of the biggest cities in the world, Hong Kong is a great place to relax because it is full of Zen moments, such as beautiful Zen gardens and Tai Chi classes.
Hong Kong is known as one of the safest cities in the world, so that will automatically give you some kind of ease at mind. You don't have to be worried about the language barriers because Hong Kong has a British heritage, so most of central Hong Kong speaks English.
It is a great thing to visit the famous statue of Buddha. Tian Tan Buddha, more commonly known just as the Big Buddha, is the largest outdoor seated Buddha in the world. Visitors must climb a calf-aching 268 steps before reaching the statue. The Buddha sits at Po Lin Monastery, one of the world's most remarkable Buddhist sanctums.
Sedona, Arizona, USA
Visiting this place can almost immediately give a sense of calmness and peace because of its stunning view. A Lot of people claim that they have renewed their souls by going to this place. Sedona is known for being the place where guests can witness the amazing red rocks that create a desert-like landscape.
People believe that the colors specter in this location provides you with a sense of healing that leads to spirituality, creativity, and self-renewal. The best time to visit  Sedona is between March and May as the temperatures are warm and everything is in full bloom.
The Silver Island, Greece
This breathtaking island is privately owned. It is a spot where the stress can become just a memory. The island has a lot of intriguing historical facts you should look into. This area is an ideal place for searching for your inner peace. You can do yoga all day, meet with teachers, and learn even more about yourself.
You will learn some new techniques to cope with stress and anxiety. It is a very peaceful and spiritual place to be. You will forget the overwhelming stress, anxiety, depression, and explore destinations filled with spirituality in different kinds and ways.
New Zealand
It is not called the other end of the world for nothing and is easily the most beautiful one. The best way to travel and explore New Zealand's North and South Island is by taking a road trip in a campervan, which you should take at least a month because of all the adventures that come along the way.
You can go on a kayak tour through the fantastic Marlborough Sounds, jump out of an airplane above the Remarkables or swimming with wild dolphins in the open sea off of Kaikoura coast. It will surely make you reach your own limits and help experience pure happiness. Here you can get all the adrenaline rushes you want or find your center on a hike up Mount Roy. The beauty of nature and the beautiful views that you frequently get to enjoy on a yourself-finding trip to New Zealand are the perfect scenery.
Bali, Indonesia
Bali is an extraordinary place. It is a spiritual place that has spas, organic eateries, and beaches. The combination of friendly and hospitable people have made Bali Indonesia's unrivaled number one tourist attraction. You can stay in one of the most beautiful places like villa Nusa Dua Bali, for an even more peaceful and laid back experience.
You definitely won't be the only solo traveler in Bali. Everyone, there is known for being extremely friendly, and you are bound to meet some amazing people along the way. As it is a Hindu island, Bali is the perfect place for a relaxing and spiritual retreat. If you like monkeys, The Sacred Monkey Forest in Ubud is sensational.
Adam's Peak, Sri Lanka
If you want to transform yourself spiritually, one of the best things you can do is climb Adam's Peak in Sri Lanka. Going up the dented rock, also known as Sri Pada,  begins in the middle of the night so you can experience the sensational sunrise. The trail goes all the way up to about 2,244 meters of steep steps, tea estates, shrines, and forests filled with wildlife.
The "sacred footprint" doesn't have a religious boundary. It doesn't matter what faith the person has, as people of different religions make that climb to worship at this holy place. Depending on the belief, this mark may be connected to Adam, Buddha, Saint Thomas, or Shiva.
Halibut Cove, Alaska
This community in the Kachemak Bay State Park is home to many businesses and artists. It has become a popular tourist destination for those who are seeking tranquility, given its location and view. There are lodges and cabins around the cove, and the only way you can explore the area is by a boat.
If you are looking for more Zen in your life, you will love the accommodations looking over a fjord filled with spruce.
Lake Atitlan, Guatemala
This is a lake that is located in the Guatemalan Highland of the Sierra Madre mountain range. The word "Atitlan" in Nahuatl means "at the water." The lake is surrounded by many small and gorgeous villages that are rich with history and traditions. It is filled with calmness, and it is really difficult to leave when the time comes. There are many activities like kayaking, visiting churches. You can take many day trips to explore the closest villages. Everyone who goes should visit the Santa Cruz la Laguna with its bamboo platforms above the water. It is also the perfect spot for scuba-diving and absolute relaxation.
This village is peaceful and quiet. If you want to meditate, you can do yoga, heal your overwhelmed mind, and do something spiritual. You can also pay a visit to San Marcos Laguna.
Ilha Grande, Brazil
The place's history may put off some tourist, but the magnificent view will make up for its reputation. This 75-acre of the island is close to Rio de Janeiro and served as a prison for some of Brazil's worst criminals up until 1994. The location has stayed pristine and undeveloped so you can expect placidity and serenity.
People can enjoy hiking trails that go as long as 93 miles, a summit that goes as high as 1,000 feet, and miles and miles of powdery sand beach. It has a beach called Parnaioca Beach that can be reached by boat or going on a three-hour hike.
Southern France
France is one of the most breathtaking countries. If you want to go on a spiritual journey, its southern part is one of the best places to go to. The area has stone sites, historical cathedrals, and tours that go beyond modern political and religious movements.
Plum Village is the largest Buddhist monastery in Europe and is a very popular meditation center. Buddhist practices and tradition are taught here, along with the importance of mindfulness in all of one's everyday activities. Guests will experience a sense of community during their stay here. Cooking and cleaning are some of the things that visitors have to perform while there.
Na Pali Coast, Hawaii
This beautiful Hawaiian coast can only be seen by hiking, sea tour or helicopter tour. It is worth it to go there because you are going to be shocked by its natural beauty. This place will nourish your soul. There is a great reason to search for your mental happiness around there. You will see the perfect view of the Pacific Ocean and the breathtaking waterfalls.
If you are an adventurer, consider taking a kayak tour, which will offer you an incredible experience, and you can also swim in one of the magical sea caves. Consider taking a helicopter tour also. You will be able to watch one of the most beautiful valleys along the Na Pali Coast. If you have never experienced camping, this is the perfect moment. Exploring the coast will most definitely bring you inner peace.
Traveling allows us to reset our minds and forget about chores and workload and instead focus on the present. Engaging yourself in a new place with unfamiliar sights and sounds can help your creativity. It will help you to reset, recharge, and refocus your mind without the noise of the world around you. Traveling solo is a perfect opportunity to have time for yourself, working through any thoughts you have and take a step back from your life without the pressure of having to act a certain way around people.
About the Author: Liam Smith is a young and aspiring Australian blogger with a passion for everything related to travel, design, and style. He has a B.Sc. in Interior design and is an avid reader. You can find him on Twitter – @LiamSmith2034 or LinkedIn.