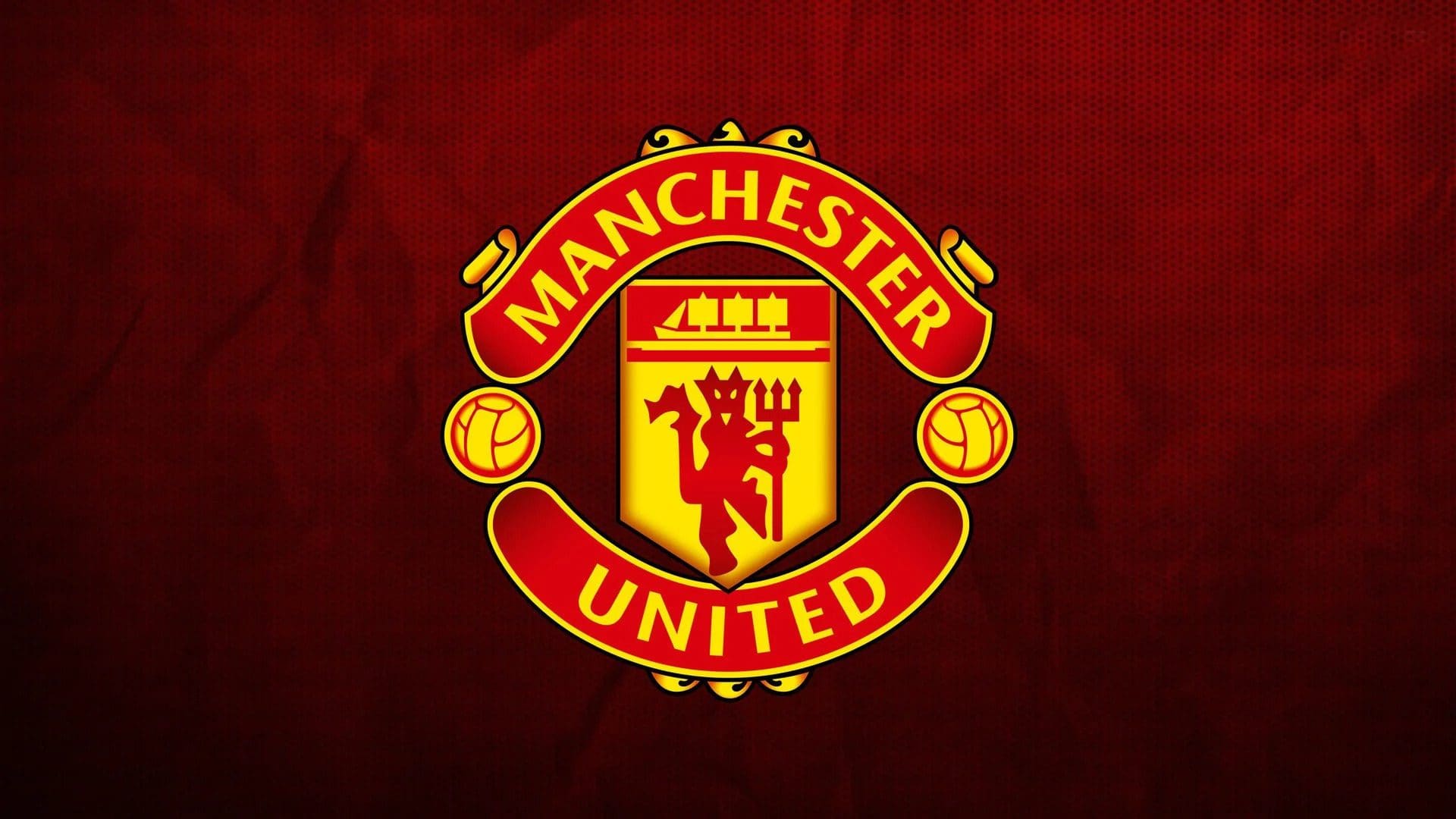 Glory Glory Man United
Glory Glory Man United
Glory Glory Man United
As the Reds Go Marching On On On!
If you find yourself humming and chanting along these lines, you must be a Manchester United fan. The Red Devil! Feast yourself, this article's for your team and its glory.
     From the holy grounds of Old Trafford, this professional football club needs no introduction. But if you do ask for one, here you go, it is the home to Sir Ferguson's pride, three Champions League trophies, some of the greatest players of all time, and the most zealous fans.
"Who is the best Manchester United player?"
This question has got you thinking, right? Manchester United has been a stage for many great players, so much so that sometimes it gets impossible to choose 'the best'. Now, don't expect me to tell you who it is, because I face the same dilemma. 
     However, I have thought of something better. With such a mighty club like Manchester United, you simply cannot choose. From Keane to Rooney to Ronaldo, the club is decorated with gems! So,
Presenting to you some of the best players of Manchester United. 
Roy Keane (1993-2005)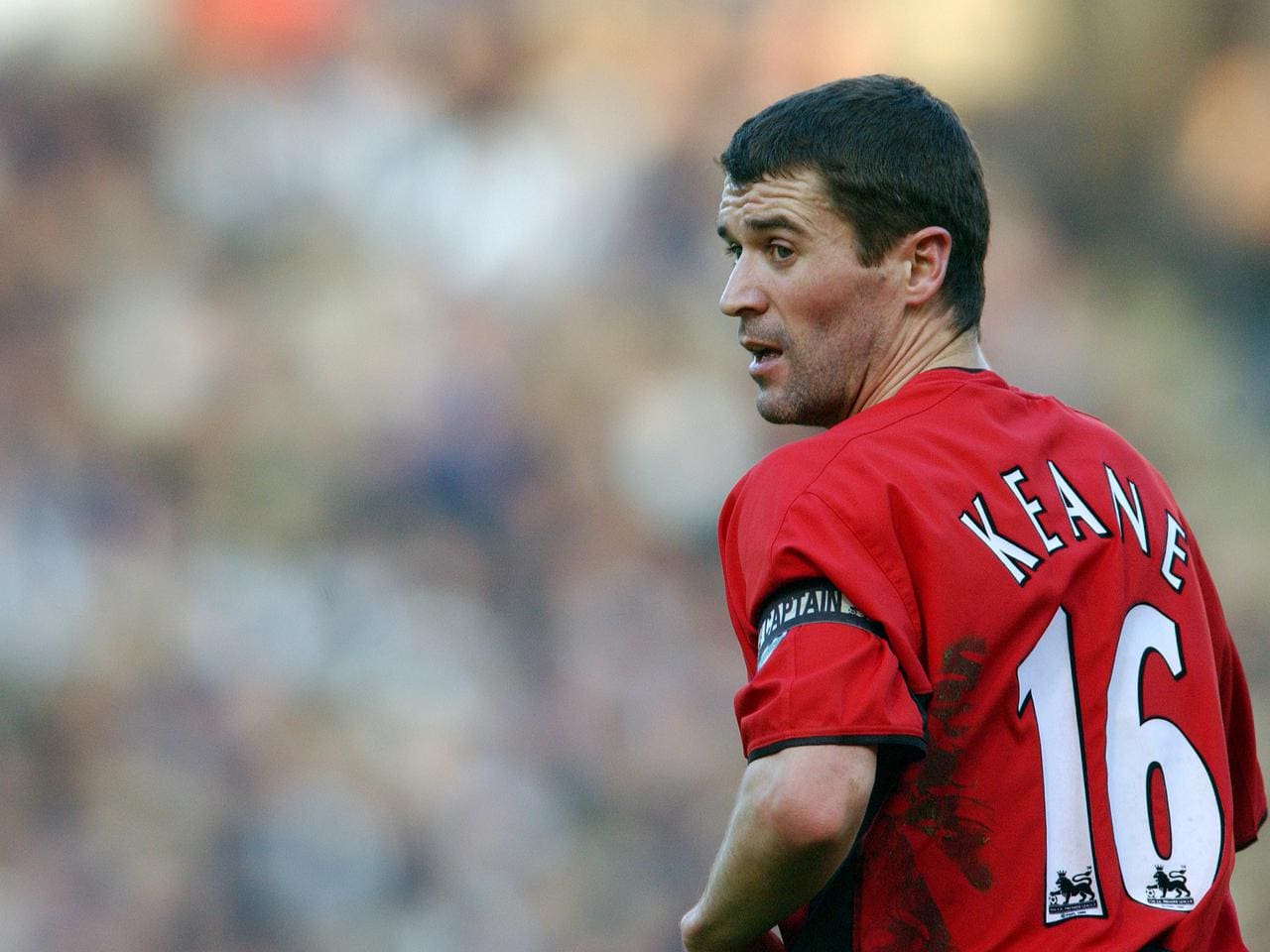 Sir Alex Ferguson calls Roy the best he's ever worked with. Do I need to go on? That's the biggest and the best compliment there is in the football world! 
     Captain to the team, he brought home seven Premier League wins, four FA Cups, and the Champions League trophy. Roy Keane employs his intelligence and ease with the ball to park his team in the first position several times. The aggressive (very very very) midfielder pushed not only himself but also his team to bring glory to the Theatre of Dreams! 
     On the field, he often knew how to show the opponent players who the boss was. The way he controlled the game on the field is something that makes every Manchester United's heart soar with pride. 
     Darren Fletcher claims that Roy's first touch is the best one he's ever seen. And we dare not doubt it. Keane's energetic first touches and passes define his majestic presence on the football field. 
Ryan Giggs (1990-2016)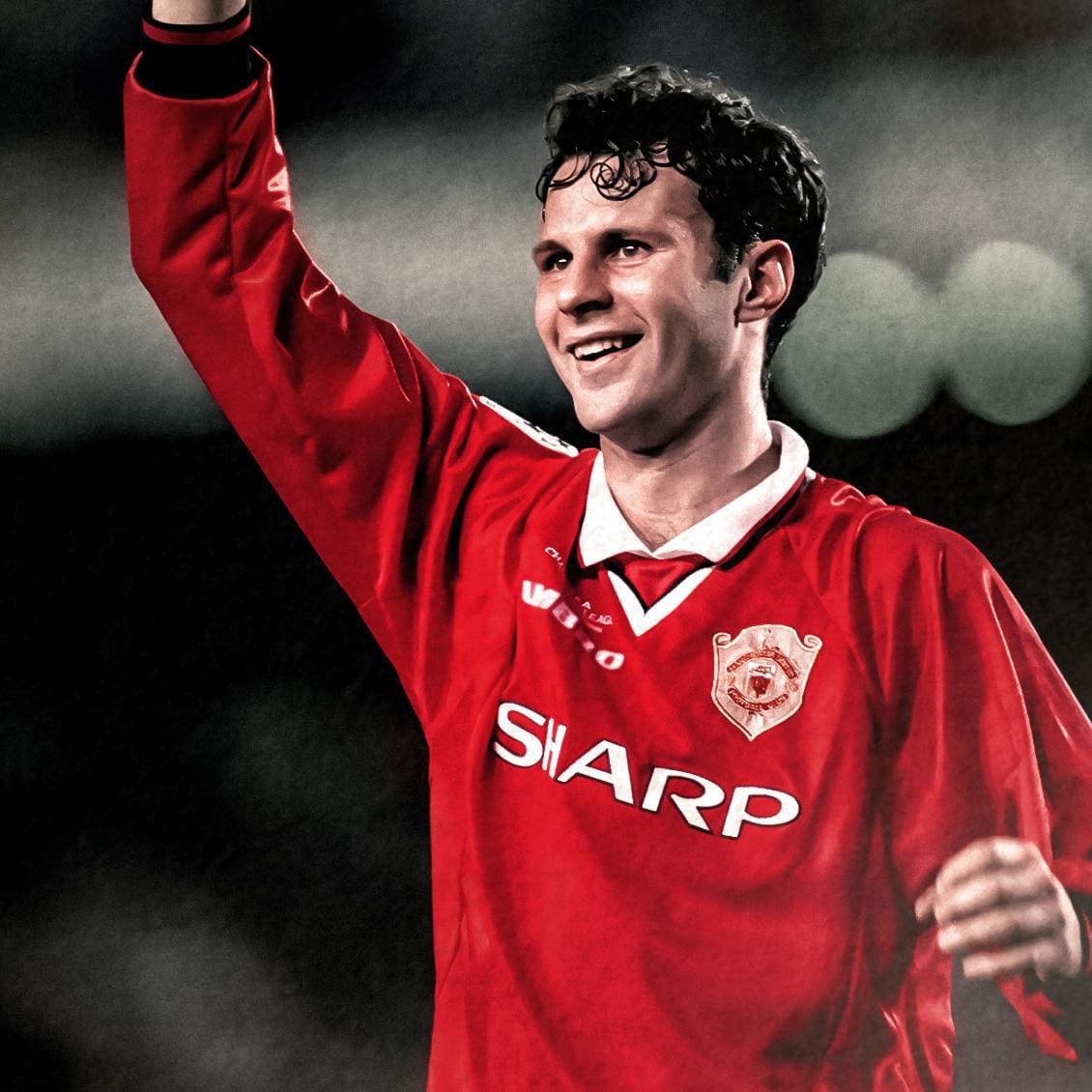 Ryan gave twenty-four years of his football career to Manchester United. Now that's dedication!
In this long period, he has scored a total of 109 goals. He also holds a record for appearing in the most matches for the team. Do you want the precise number? He played a crazy-big number of 963 games for Manchester United!
     The midfielder has his hands in bagging the Treble campaign like no one else; his remarkable solo goal against Arsenal at Villa Park is still known as one of United's best goals. Manchester United has been a witness to all his wins, his first ever goal, his hundredth goal. He has consistently and constantly been an integral part of writing United's name in the book of the greats!
     To think about how Sir Alex popped up one day at Ryan's house on his fourteenth birthday just to give him a gift of a lifetime, a chance to color the world red!
Wayne Rooney (2004-2017)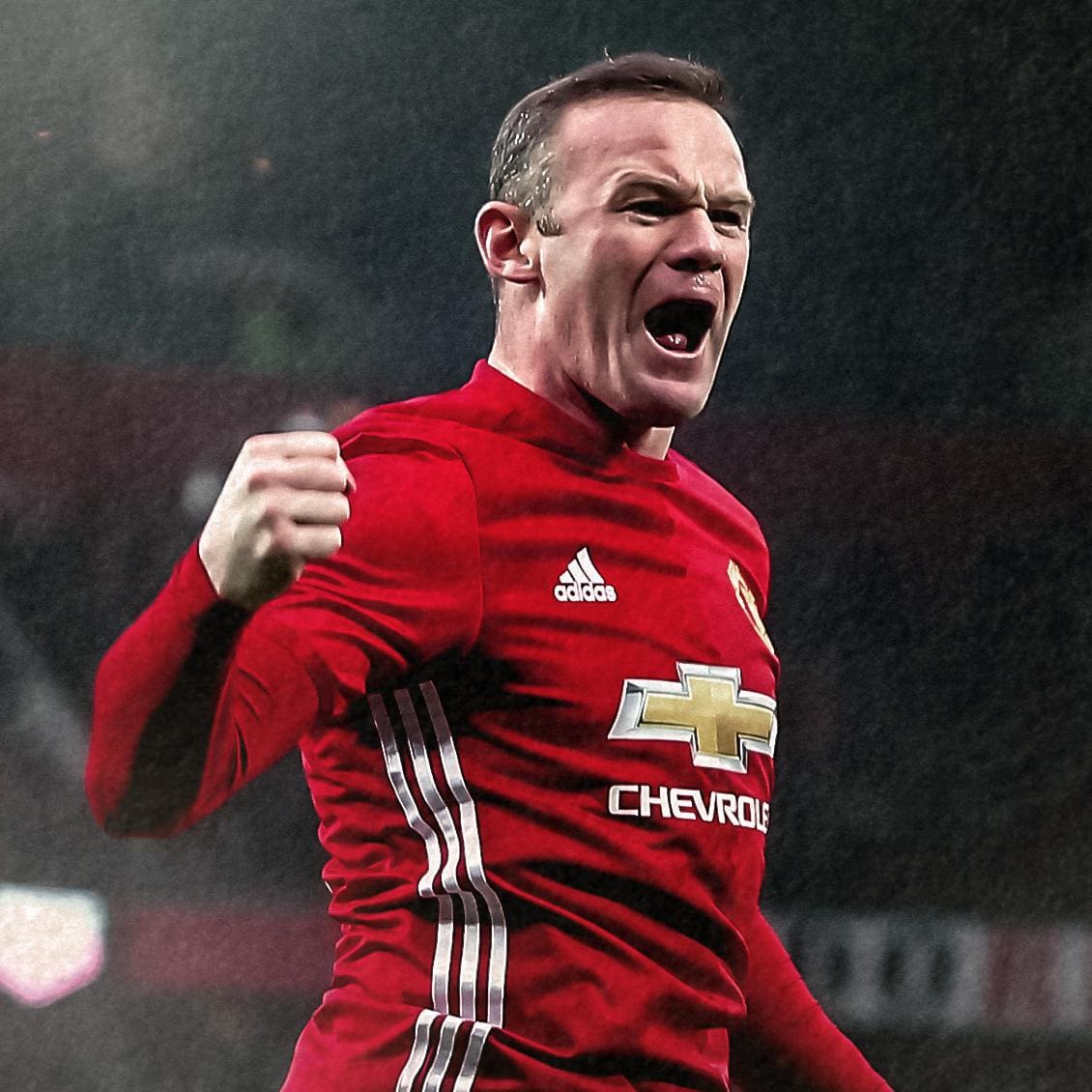 Rooooooooooney!
Where do I even begin with Mr. Wayne? Okay, maybe with the fact that he is the highest goal scorer for the team? Yeah, no one in the history of Man United has scored 253 goals for the team. Our boy Rooney did that.
     No one works hard the way Rooney does. Or better yet, no one works with so much dedication and will the way Rooney does. Coach Gary Neville has put it best, "The success that United have achieved since he came to the club is mind-blowing. You can count on him to score the most important goals, provide the most important pass when the games are on the line, week in and week out, or sometimes even the big doubleheader games such as Chelsea followed by Arsenal. He is the ultimate selfless player."
     The former out-and-out striker who later found his place as a forward has the stamina to help his entire team on the field. He roams and moves around the field; he's almost everywhere! 
Eric Cantona (1992-1997)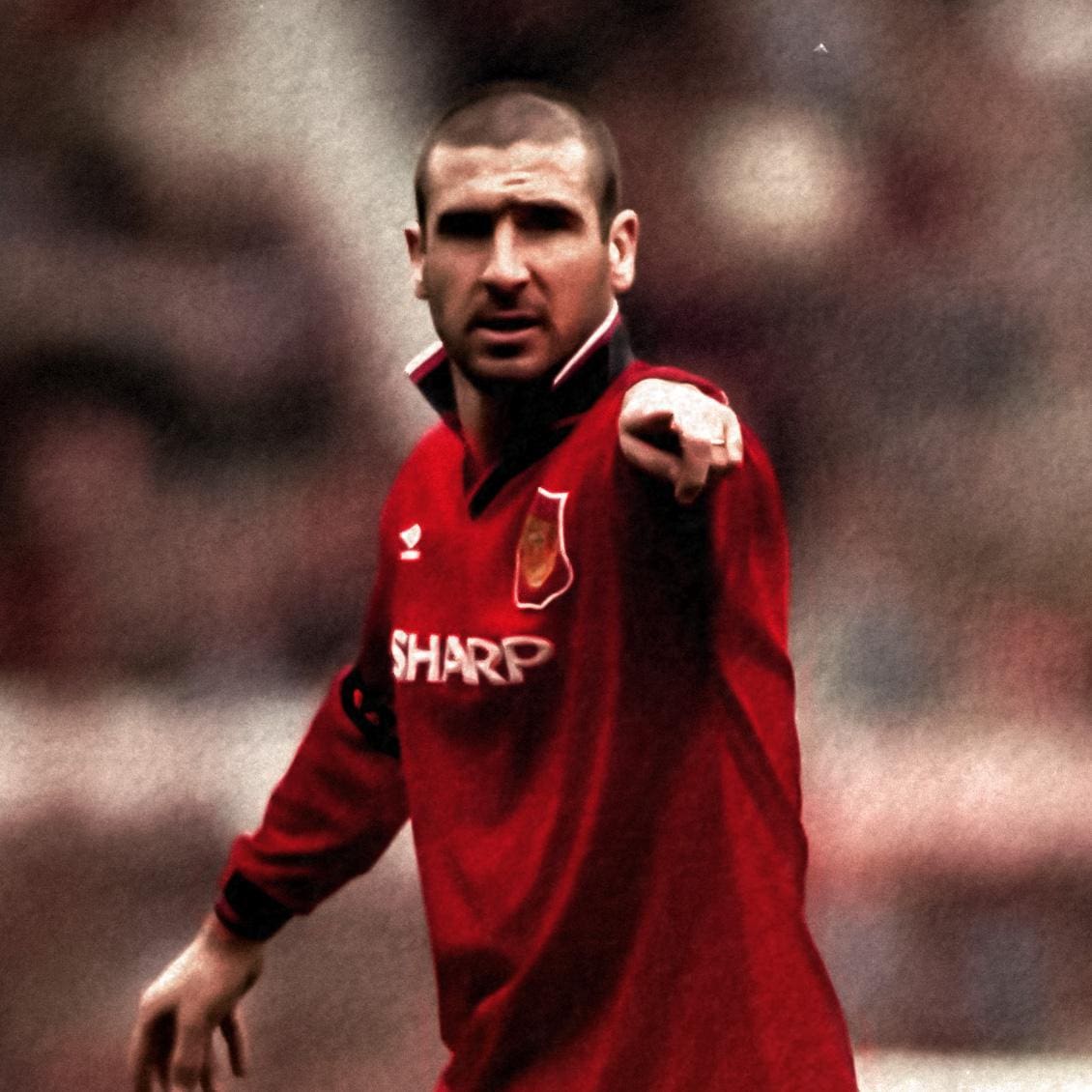 This Frenchman often regarded as "Le Dieu" has sealed his place in the hearts of every Manchester United supporter. Some believe that this number 7 was made to play for Manchester United. In just a short span of five years, he managed to bring the club back to life. 
    Eric, with his collar flipped upwards, and the shirt tucked was ever-ready to make the field his own. He proves how well he's mastered the art of football time and time again with every match he plays. He has a powerful presence on the field, making it certain that he is here to win. 
     He is the master of ball control. He makes the ball move the way he wants it to. Along with that, his shooting skills remain unmatched. One of his most memorable goals will always be the lob against Sunderland. 
     Cantona has done it all. He has made himself known as a football legend, and now he acts, directs, and produces for French cinema. 
Cristiano Ronaldo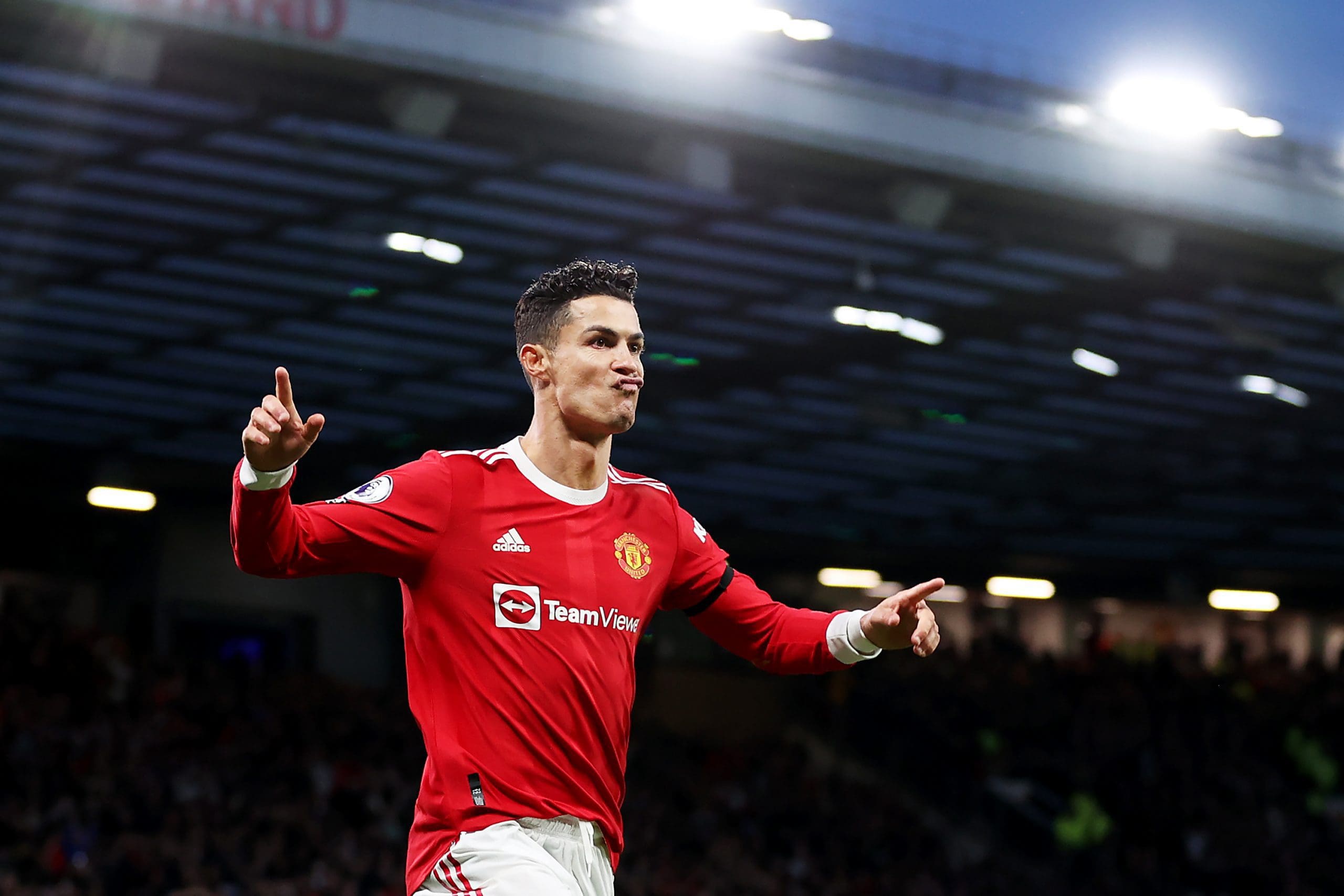 Ronaldo debuted with Manchester United in 2003 and the rest is history. One of the best footballers of all time, he has his hands dripping with prestige. He needs not much introduction, we're all well aware of the Ronaldo magic.
     Sir Ferguson took it upon himself to say it best, "Cristiano has been a marvelous player for Manchester United. His contribution has been a major factor in the club's success in that time and his talent, his ability to entertain and his infectious personality have enthralled fans the world over." 
      That's all, Sir Alex's words are all we'll ever need. 
Manchester United has been home to many other various football players. George Best, Paul Scholes, Bobby Charlton, David Beckham, Denis Law, Rio Ferdinand, Dimitar Berbatov are just some of the many. The club owns the heartbeat and passion of many fans around the world. For we know, come what may, the Reds will keep going, on on on.