There is no better way to enjoy the heat than a fun filled day at the beach. Malpe beach is Manipal's own opal haven. It attracts students, local residents and tourists alike with it's magnetic fun filled allure. It's located on the far edge of town, facing the Arabian Sea, however that's no reason to fret as just taking a walk to the tiger circle road bus stop is pretty much the toughest part of the journey, especially if god forbid it's in the afternoon heat.
Next up, a short 12km bus ride later and you'll be witnessing Manipal's very own 24/7 most of the year round publicly open beach. It's relatively well maintained thanks to a modern and mindful public populace and frequent cleaning drives organized by either volunteer groups like VSO or municipality sponsored cleaners.
The Condition
Even then waste does tend to pile up due to a lack of properly staffed and funded dedicated cleaning efforts with municipal cleaners often being underpaid min-wage workers stretched too thin and volunteer drives being happening merely a few times an year with months in between. So don't set your expectations at the height of a dreamy clear blue and white heaven on Earth but that's not to say what's there is ugly or grotesque in any way.
The beach in visage is still not far from the picturesque image of what the ideal beach in ones mind tends to look like. The crisp sunlight falling on the bejeweled sea, the sandy roughness at your feet acting as a warm cushion for several fun beach-time activities and stalls for various foods and goods populating the entryway to the attraction. A few imperfections don't erase the beauty permeating through the atmosphere the moment you step foot on the sand.
Possible Hiccups
Of course as beaches are, it becomes quite unsafe and annoying to visit during long spells of heavy rain and with Manipal's trademark monsoons, the rising tides and soggy sand draw a curtain on beach visitations till the skies can clam down. However as it stands other than those two- three months it's open season almost constantly for everyone. You have the premium beach experience within arms reach anytime you want.
Beach Activities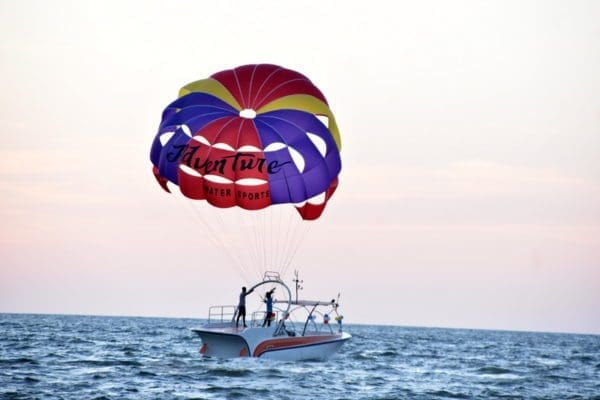 As for activities you have a whole buffet of fun filled exhilaration ahead of you,
playing beach volleyball
 touring stalls
 just taking a scenic walk
going on boat rides to St Mary's island
Paragliding
However, while enjoying your time there by filling it up with a plethora of action packed activities is exceptionally enriching it's not the only way to enjoy the beach. It's openness is in more than it's scenery as you often see people just hanging out with friends, messing around directionless and just taking it all in. There's no guide to enjoying the beach the only direction the people seem to follow is the one given by their hearts.
It's a place full of fun and relaxation almost as if they're tenants which define it.
Fishermen Of Malpe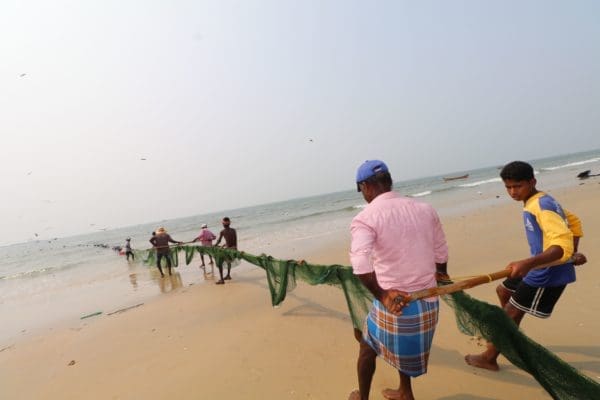 But that's not all, Malpe beach also serves as a hub for fishermen and women alike. Most of the seafood you eat likely came from the hard-work of the people here. During your time here you can still see them toiling at their job out of the corner of your eye. It's certainly a sight to behold and while the political discussions around their plight as workers and citizens is a topic that needs addressing and propagating a visitation to this beach is a much needed reminder of their integral role to the community that is Manipal as a city.
They too comprise a part of the beach spirit we all adore.