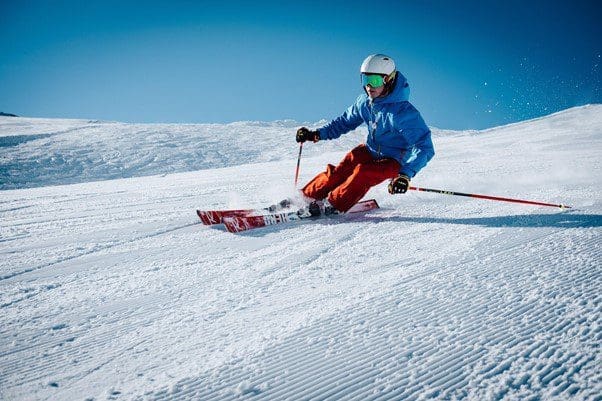 Skiing is one of the best sports to take up if you're looking for something to spruce up your life. It might be nerve-wracking and scary at first but it gets better with time and with the effort you put in. To ensure that your ski trips are successful and a real breeze, you need to ensure that your gear is on point. Paying attention to all the things you need to take care of before you start skiing will ensure that you are well secured during that duration. Here's a ski gear checklist for you to always keep in mind.
Clothing
The clothes required for you to ski have to be tailored for the sport itself. Wearing warm clothes is not enough if they are not meant for the sport they'll disappoint you. They are also meant to be worn in layers. This is mainly because it makes it easier for people to reduce their clothes as the weather becomes warmer and layer on when it gets cold.
Outerwear
Your outerwear features the following:
Coat
There are ski jackets made to cater to your needs during your sporting activity. You need to make sure that your coat is waterproof to ensure that snow and water are kept out. This will help avoid interfering with your body temperature. It should also be a durable option that will withstand the harsh weather conditions it will be subjected to.
Pants
In addition to your coat, you'll need pants that are waterproof to ensure that you stay warm and dry. There are a lot of brands out there that will give you the best products. Do your research and get the best pants for your ski trip.
Gloves
Gloves and mittens are meant to keep your hands warm and dry to ensure that they maintain the perfect temperature. With mittens, your fingers will be together to facilitate shared warmth while gloves will keep them independent. Your gloves will come with a heat pocket packet that may be used to keep your hands warm if need be. Your gloves should also be waterproof and of great quality.
Thermal sweatband
Most people seem to neglect their ears and neck and end up feeling cold for not catering to them. This sweatband comes in handy to ensure that your ears and neck are kept warm. It should be made of thin thermal material and worn under your helmet.
Innerwear
Outerwear is only as effective if the innerwear part is also well addressed. You need to invest in thermal layers that feature sweat-wicking to ensure that you stay warm. Sweat-wicking will ensure that the material absorbs all your sweat and remain dry.
These should apply to your choice of leggings and long sleeve tops. You should also have wool socks to go with your ski boots. These ski boots are not always the most comfortable and won't completely protect you from cold. Having wool socks will ensure that you are warm and comfortable for long hours in your ski boots.
Ski Goggles
The best way to keep your eyes protected is to invest in quality goggles. These goggles come in handy to keep wind and snow out of your eyes and reduce any distractions. For the best googles, check out www.fetoptics.com and find a pair that works for you. Keep in mind that your goggles should fit you well without leaving any spaces on the sides. They should also be of great quality to ensure that they last you longer and serve their purpose.
Helmet
Whether you're a beginner or a pro at skiing, wearing a helmet is very important. Granted, most people prefer using a beanie that only protects them from the cold but having a helmet is better. Your helmet with the aid of a thermal seat band, will protect you from both the cold and shield your head in case of an accident. Find a quality helmet that fits your head and also accommodates your goggles.
Ski Boots
Don't just invest in any type of boots because if you plan to be skiing you'll need quality ski boots. These are boots that are designed for this particular sport and are preferable because they give you stability while on your skis. As you get your boots, be sure to invest in quality boots that fit you perfectly and are comfortable to your feet.
Skis and Poles
If skiing is not a one-time affair for you and you plan to be doing it a few times a year, having your skis and poles is a great investment. However, if you don't plan to be an avid skier, then renting this equipment from your chosen resort is better. This is because skis are hard to transport and are an expensive investment. This means that you shouldn't invest in something that will only collect dirt in your store. Just rent them when the need arises.
Conclusion
As you plan your next ski trip, you'll be fully sorted provided you are armed with the gear mentioned above. If you're a beginner, embrace the learning curve and get help when you need it. Also, remember to get good at something you'll need to keep practicing the moves and how to control yourself. Invest in what feels right and always take the necessary steps to stay safe at all times.