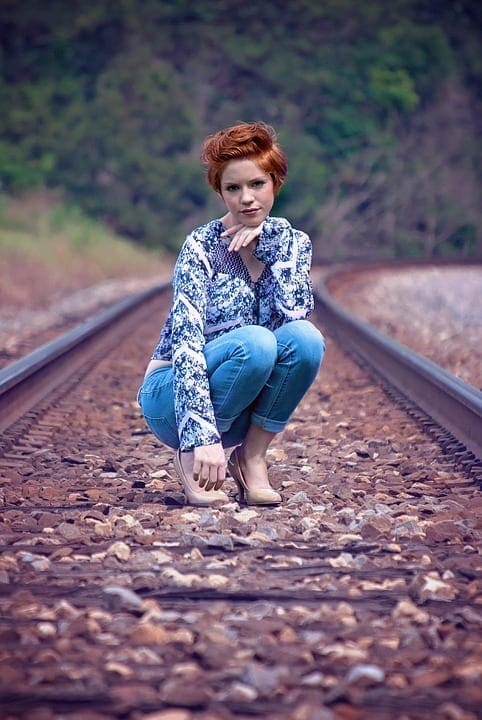 What are some great makeup tips for those of us with red hair?
My only rule for redheads is, toss out the green eye-shadow. Whether you have fair skin or dark, green shades don't look nearly as flattering as a bronze or terracotta shade.
Because there are so many different shades of red, the first thing to consider when you're choosing colors is your skin tone and eye color. In general, match your foundation and concealer to your skin tone (if you're unsure, go for one shade lighter — you can always add more).
By all means avoid strong pinks for cheeks or lips. Instead opt for sheer apricot, peachy or tawny red shades in blush and go for dark, brownish reds for your mouth. Pale pinks look great, too.  For the lips, cheeks and eyes, if you're fair, stick with lighter, sheer earth-tone or nude shades. For your eyes, copper and bronze shades can add a fetching warm metallic glow to your face.
Raisin or orange tones can work well, too. Orange tones can be flattering as well, but keep it to one feature — eyes, cheeks or lips. You don't want to look like a pumpkin.
Mix and match colors to keep it interesting — for example, bronze eyes with a pale pink blush or sheer shimmer gloss or vice versa. Or try a lavender or white eye with coral blush.
The same applies for redheads with darker skin, who can also take it up a notch with red lipsticks and taupe to rich brown shadows.
Finally, if you have freckles as many redheads do, do not try to cover them. It looks much more modern to let them shine through.