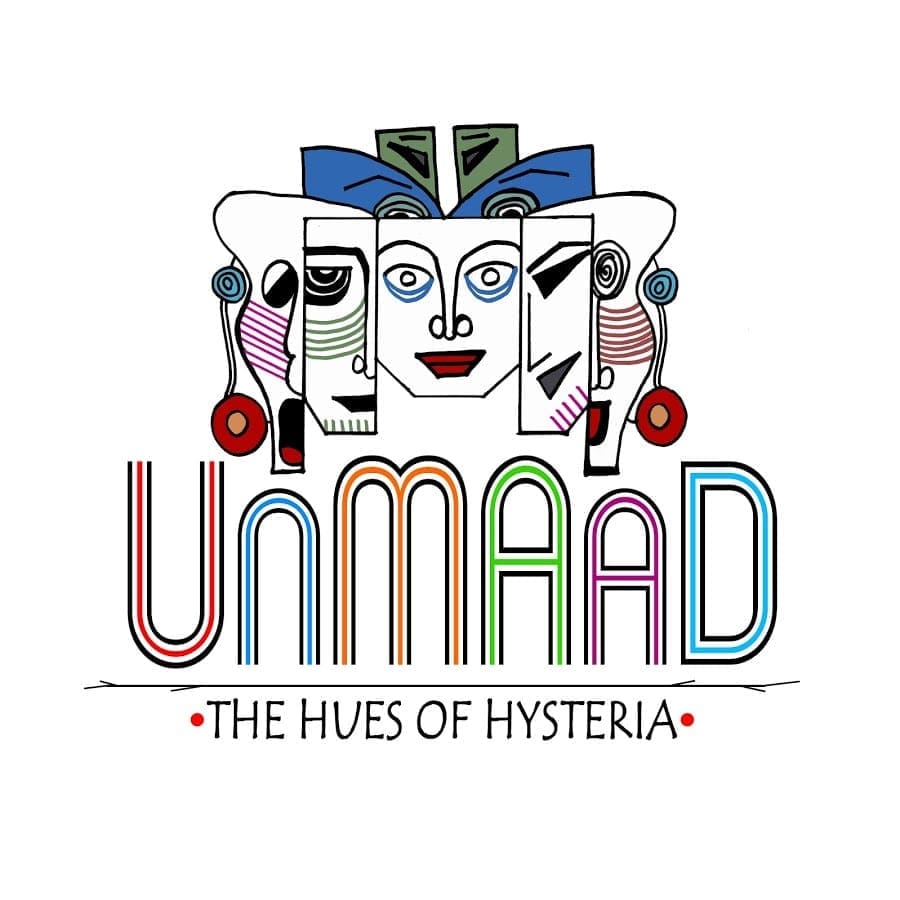 Cultural fest Unmaad 2019 is one experience we MITians will cherish for a long time! To learn that IIM-Bangalore is where the shoot of the movie '3 Idiots' took place made it more fascinating. "Unmaad" means crazy, insane or hysteria, which was pretty much the atmosphere those 3 days!
The entire experience from being selected in the contingent to MIT becoming the overall champion has been so exciting and adventurous.
I represented MIT as part of Chords and Co, in the solo singing category 'Anahaad'.
Since most of us were first-year students, it was our maiden participation in an outstation event, and our first experience of a cultural fest (We haven't seen Revels!) Our bus journey was a lot of fun, and our club had booked AC sleepers, so it was all the more comfortable.
On our arrival at IIM-B, we had to stand in a queue for registration, where we could already see many of our friends from other clubs!
My event was on the same day we arrived (1st Feb) and so we went straight to our hostels.
Now here's the truth: The accommodation was not very comfortable, to say the least. It was a large hall (probably a storeroom) furnished with about 60 thin mattresses on the floor. Our washrooms were on the fourth floor. Although, they can't be blamed as the hostel rooms were occupied by the IIM students, and the college had to provide a roof for about 400 participants.
After getting ready and having breakfast in the cafeteria, we went straight to the auditorium— the same place where the iconic character 'Chatur' gave his *lit* speech in "3 Idiots"!
'Anahaad' attracted the participation of many talented singers and it was lovely listening to them. My contingent cheered for me as I performed, which really boosted my esteem!
"Nukkad Natak", a drama event, was held around the same time, and while in the auditorium, we got to know Aaina Dramatics stood first in it! We felt so happy.
After Anahaad got over, we headed straight to IIM-B's quadrangle, called L Square, for 'Footloose', a dance event. I have to admit, all dancers were talented beyond doubt, but when The Showstoppers came the crowd had a different energy. Maybe it was because of the fact that a lot, A LOT of MITians were there, and we were so proud of them, or just because of their infectious energy, but when they started dancing, there was hysteria, and chants of "Mighty Mighty MIT!" and "Showstoppers!" The spirit of support among MITians, no matter what club they are in, is what made our teams strong.
Also, it's not strange that I recorded their entire routine and watch it every day.
After the events got over we explored the college a bit and had food in the food stalls ( took me back to TechTatva days, especially the gola/soda stalls).
The band "Yellow Diaries" performed at the open-air theatre (OAT), and it was a free concert for us all!
Day 2 saw the event 'Noteworthy' (battle of the bands) take place in OAT. The event 'B tuned' (solo instrumental) recorded active participation from students of our college. It really was amazing to see how much time everyone puts into honing their skill, not caring about the benefits they'd gain from it. Apart from the electric/acoustic guitar and piano prodigies, there were students who played Sitar, Tabla, Drums and Flute with such zeal. It was beautiful.
Most of us went out for dinner with our respective clubs in various restaurants, to get the feel of the city and explore it. We visited a mall, an ice cream shop in Jayanagar, and a few restaurants but the real fun was always on campus, which was enveloped in hysteria. In every corner, there were speakers blaring loud music and students dancing right in the middle. It was a wonderful opportunity to meet new people as well!
Singer Benny Dayal and his band Funktuation performed live and delivered an amazing show to a packed audience. The chorus of "Badtameez Dil" echoed through the campus!
The most beautiful part of the entire fest, though, was 'Unplugged', an open-to-all event by Informals which took place every day 10 PM onwards at the L Square. The place was decorated with lights and everyone sat around the stage. Anyone could go up and present what they wanted, without any judgement. The crowd support was crazy. The setting was so intimate and beautiful, people would come up and sing without any accompaniment, and the crowd would sing along with them. Poets and singers were received with resounding applause. Given the entire fest was about points, winners and teams, this no-barriers event that didn't require practice and was open to all brought everyone, no matter the college or club, together.
As an MITian, it was awesome to have Ada, Aaina, Goonj, The Showstoppers, Blitzkrieg, Chords and Co, LDQ and Mafia all together finally at the end of the day for 'Unplugged'.
And the best part? The event went on all night. Even at 5 AM, there were people wanting to perform. As someone said to me, "Have we come all the way to Bangalore to sleep?"
Day 3 had the Acapella singing competition, "Pitch Please" and two dance events, all at L Square. The event "Curtain Call" took place at the Auditorium, and to our delight, ADA dramatics won!
After the final events, the 'Overall Unmaad Champion' was announced, and of course, the winner was MIT! It was such a proud moment for all of us, as we had worked hard and given our best in our respective categories, and contributed to this prize! The trophy was beautiful, and everyone got to click pictures with it, except us, who'd gone to have ice cream (sighs).
The fest came to an end with a concert by Salim- Sulaiman! Most of us got 'Unmaad' Tshirts as souvenirs to remember the wonderful time we had those 3 days.
On our way back, we weren't sad to be leaving the place, instead, we were proud of ourselves for being the winning team, grateful for the experience we had and happy to be going back to the college we had put in all the effort for- our Mighty Mighty MIT!