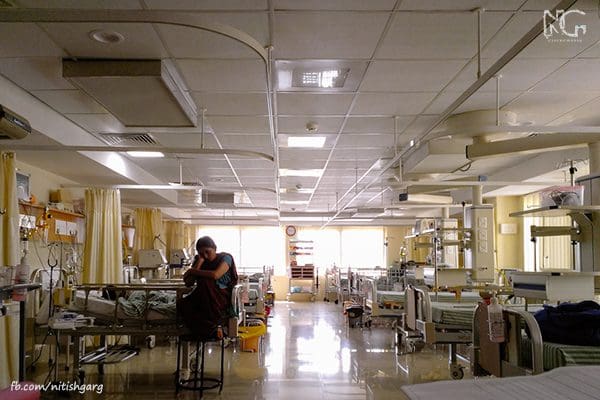 "God could not be everywhere, and therefore he made mothers." – Rudyard Kipling
Mothers are truly one of a kind. They have arms that were made for holding, for cradling, for loving. Mothers are armed with ears to listen non-judgmentally and mouths to always say the right thing. They are given eyes that can see past the brave faces, past the mistakes, past the insecurities and hearts that know no bounds. They juggle a million things at a time, 'wear different hats' throughout the day and still go to bed with smiles on their faces.
Being in hostel, we spend a lot of time thinking about home and mothers. So hereby presenting you with a poem which rightly portrays the emotions of a boy staying away from home. :
माँ के आँचल में जब तक था
तब सोचता था कि दुनिया कितनी महफूज़ है!
एक बेपरवाह की तरह कट रही थी ज़िन्दगी,
तब यही सोचता था कि दुनिया कितनी महफूज़ है!
घर से मैं निकल गया अपने आप की तलाश में ,
याद है मुझे माँ ने कहा था,
"अब तू बड़ा हो गया है, खुद ही रखना अपना ख्याल.
मेरा आशीर्वाद तुझपे, जीता रह तू मेरे लाल!"
माँ के आँचल से बाहर आया तो,
लगा ये दुनिया बहुत बड़ी है.
माँ के आँचल से बाहर आया तो,
लगा ये दुनिया बहुत कठिन है !
जीवन की आपा-थापी में अभी भी आती है,
माँ के उस दुलार की याद .
घर बैठी माँ रोज़ करती है फोन के बजने का इंतज़ार!
"आऊंगा लौट कर घर जल्दी ही",
यही दिलासा दे पाता हूँ,
पर मेरी माँ!
तेरे हाथ के खाने की जब याद आती है,
तब सिसक के रह जाता हूँ!
घबराना मत माँ,तेरा बेटा बिलकुल ठीक है..!
मेरे घर आने पे जब गले से तू लगाएगी,
वापस से तेरे आँचल में वो महफूजियत मुझे मिल जाएगी!
– प्राची सिंह.
The above poem is written by Prachi Singh. She is a final year student at Manipal College of Dental Sciences, Mangalore. Her hobbies includes listening to music, painting and wants to write a book of her own. !
If you have any comments, you can post in the section below. Any queries/suggestions/contributions can be sent over to [email protected] or [email protected].