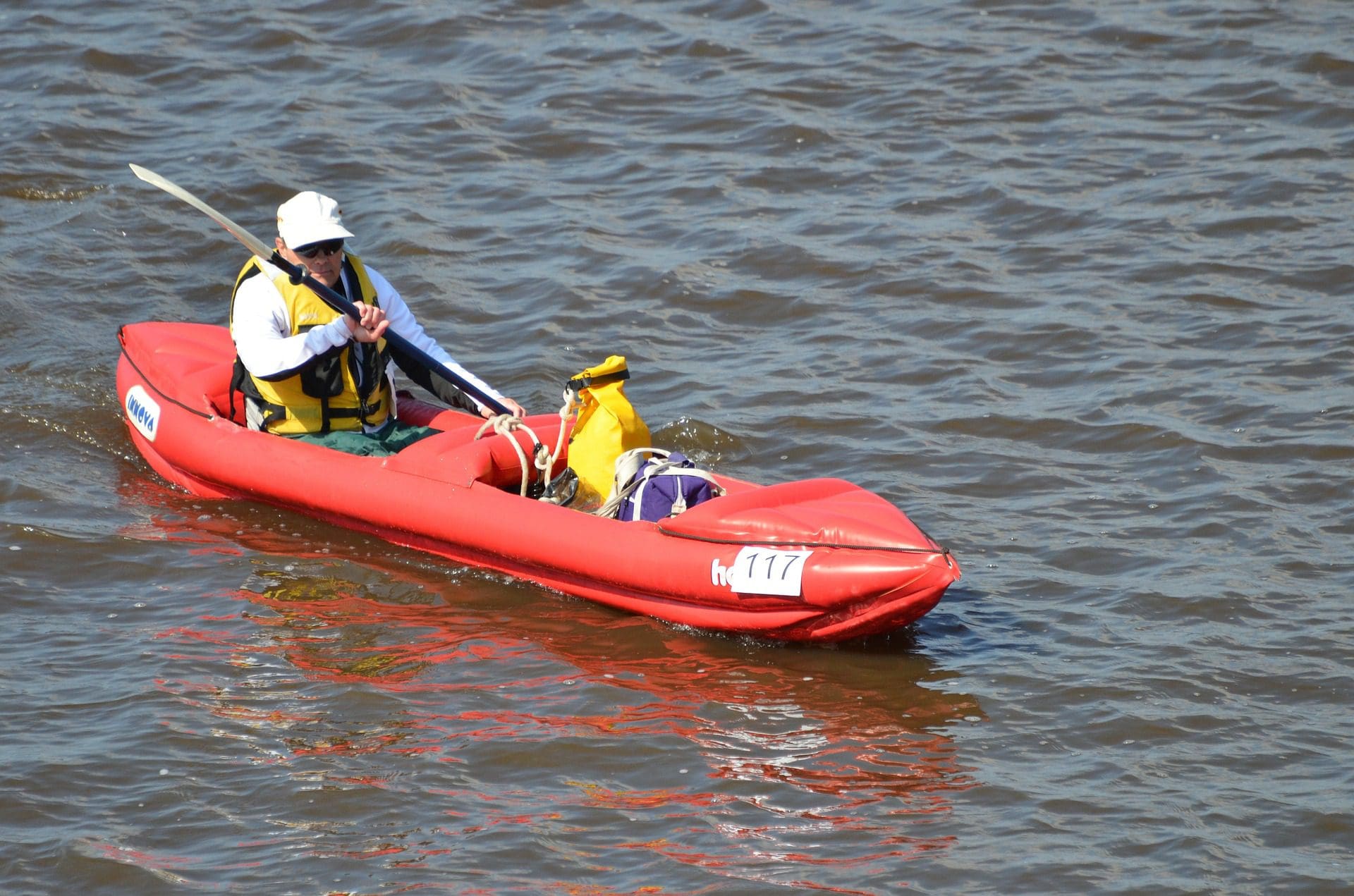 The most interesting way to explore some of the world's most amazing natural attractions is by kayak. You can paddle over colorful coral reefs in the Caribbean Sea, skim across blue glacial lakes, and maybe even kayak the whole 740-mile length of the Northern Forest Canoe Trail (NFCT) to explore the most breathtaking wilderness areas in North America. And if you're paddling a transparent kayak, you can see the beauty beneath your feet as you go.
When preparing for your kayaking adventure, you must ensure you pack everything you need to survive and enjoy your outdoor experience. However, you must also keep what you take to a minimum. On longer adventures, such as completing the NFCT, you will not only need to fit everything you're taking into your kayak, but you'll also need to be able to carry your kayak over the many portage trails along the way.
There is an easy method to ensuring you pack lightly for your kayaking adventure, and it all begins with making a list…
Make a list
Making a list before you pack ensures you leave nothing important behind. First, write down five headings to help organize your thoughts:
Equipment
Vital items
Clothes
Toiletries
Food
What you include under each heading will depend upon the kind of kayaking adventure you are planning. Think through what you expect to encounter on your journey and what you want to do along the way and consider carefully what you'll need to successfully complete your plans.
Equipment
Your key piece of equipment is your kayak. On long paddling journeys, the size and design of your kayak determine what you're able to take along.
On adventures where you'll be hiking long distances and kayaking in remote locations, you'll be better off taking a blow-up type kayak that you can fit into a large external-frame backpack. If you prefer a hard-shell kayak, take one that's lightweight, such as the transparent kayaks manufactured by Crystal Kayak.
The importance of your paddle cannot be overstated for longer paddles. Using a lightweight touring paddle will make your trip much more enjoyable.
You'll also need lightweight camping and cooking equipment that you can easily fit into your kayak. Other items you may find important include a GPS unit, compass, map, and bug spray. A camera is essential for recording everything you experience.
Vital items
These items may literally be a matter of life and death. For example, if you have allergies then an EpiPen will save your life if you experience an anaphylactic shock, and if you suffer from a serious medical condition, you'll need your medication.
Other vital items will be things you cannot complete your adventure without. This may include your bank card, driver's license, and i.d. for hiring a kayak or vehicle. If you're venturing abroad, an International Driver's Permit (IDP) may be required.
Clothes
The clothes you pack will depend upon the time of year, your destination, and the weather forecast. Don't forget that if you plan to hike up to a mountain summit as part of your kayaking adventure then you may need layers. In particularly sunny areas where you'll be paddling out of the shade, you'll need a sunhat, sunglasses, and long-sleeved shirts.
Toiletries
When you're kayaking through the wilderness, you can't pop into a convenience store for toothpaste and shampoo. Ensure you pack everything you might need, including toilet paper, diapers, baby wipes, and feminine hygiene products. Unless, of course, you want to try selecting the right leaves for sanitary purposes.
Food & drinks
Unless there are convenient food outlets along your route, you'll need to carry everything you plan to eat. Dried food that can be easily rehydrated and cooked is compact and lightweight. It's even easier to fit lots of food into your kayak if you remove it from its original packaging and repackage it in labeled plastic bags. Manufacturers often needlessly use too much bulky packaging.
Water is your most important concern, both for cooking and drinking. Water is a problem on long journeys because it is essential yet heavy. When you're kayaking across freshwater, you can use a water filter and purification tablets to solve this problem. For sea-kayaking adventures, you'll have to either carry enough water or ensure you can stop off at reliable places to replenish your supply.
Organize your items
Once you've completed your list, gather everything together on a flat surface. This will enable you to visualize how you can squeeze everything into your kayak.
An important step before packing your supplies is to check that everything works, and you know how to use it. If you get to your first campsite and discover you can't put up your tent and you have the wrong gas for your stove, you're in for a miserable night and an early and possibly difficult upstream struggle to return to your starting point. And if the clothes you've selected turn out to be a size smaller than the manufacturer claimed, good luck wearing the same dirty pants for the next 3 weeks.
Now that you're satisfied you have what you need and can use it, you're ready to pack. Even if you plan to drive to the starting point before packing everything into your kayak, it's a good idea to ensure everything fits before you set off.
As you place each item into your kayak, cross it off your list to avoid duplication or leaving anything behind. And pack in this order…
Heavy items
When paddling, you need your kayak to be well balanced. Ensure that the weight is distributed evenly by packing the heaviest items first. This will also prevent them from crushing other more fragile items. Some kayaks are equipped with webbing to allow you to store some items atop the kayak.
Emergency and frequent use items
Any items that you might need urgently or often, such as a First Aid Kit or bottled water, should be packed somewhere easily accessible. Some kayaks are designed with pouches to place the most important items for quick access.
Consider carrying some smaller items on your person. For example, if you're a keen angler and want to do some fishing during your kayaking adventure, you can wear an angler's jacket with lots of pockets for your hooks, lures, and bait. You can also place emergency items in these pockets, such as an EpiPen.
Least important items
When you've finished packing the most important things, consider leaving some items out. The lighter your kayak, the easier it will be to maneuver. The weight will become even more important to you when it comes to crossing portage trails.
Enjoy your kayaking adventure!
After you've squeezed everything you can into your kayak, you're ready to go. Kayaking is a great way to both keep fit and experience the Great Outdoors. By packing right, you ensure you have everything you need to complete your adventure and also you have a kayak that isn't too heavy for those necessary forays onto dry land.