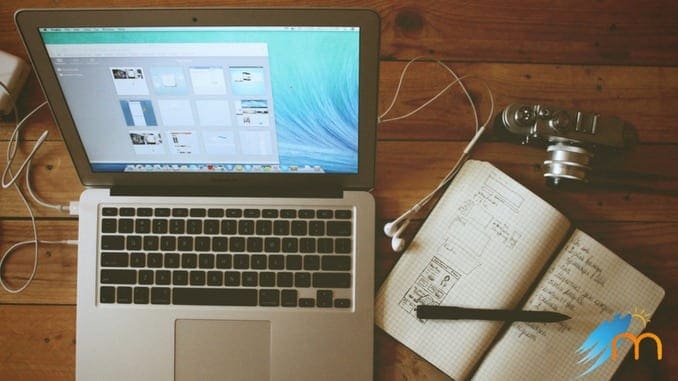 Mohan Prabhu | Guest Blogger
As you might probably already know, Laptops are a MUST in MIT. Whether it's just for purely academic purposes, like notes or research, or for more casual use like surfing the net and bingewatching TV Series, from the hardcore gamer to coder, everyone needs a laptop. ManipalBlog in this Guest Post, reviews the 11 Laptops in Vogue!
HP 15 BS542TU
This laptop is very well priced for those looking to use laptop for e-mails, movie streaming, basic work like typing out documents and making presentations and basic coding. The core i3 processor should be able to handle basic multitasking and 4 GB RAM will make the system decently responsive. The only drawback is that it comes with DOS preinstalled which means you'll have to spend an extra 3k to get a licensed version of Windows for your laptop.
Asus Vivobook X507UA
This laptop is matches the specs of the above laptop, and for about the same price provides a couple of more features. Firstly it addresses the Operating system issue by including windows 10 in the laptop itself. It also provides an added level of security with a fingerprint scanner which also integrates with Windows Hello. It also comes with a full HD screen which the HP counterpart lacks. The movie buffs and binge watchers will certainly appreciate this. So with the basic functionality being the same, this laptop clearly has an upperhand and is a steal for 28k.
Asus Vivobook X507UA EJ179T
This is a laptop with the same specs as the other Asus laptop. The only addition is a 4 GB RAM. You can certainly expect your laptop to perform smoother with 8 gigs of RAM coupled with the decent i3 processor. The only decision to make is whether you're ready to spend an additional 4k for extra 4 gigs of RAM.
Asus Vivobook X507MA BR072T
The only concern about this laptop is the processor. There's a slight confusion with clock frequency of the processor. It says that the base frequency is 1.1 GHz and the burst frequency is 2.7 GHz. This means that it is a primarily low load handling laptop. In case it gets a higher load to process, it will shoot up to 2.7 GHz to handle it but it'll drop down to 1.1 as soon as it reaches a certain heat level. So don't expect this laptop to multitask with intensive applications although it comes with 8 gigs of RAM. If you are not a heavy user at all, go for this laptop only because of its price.
Apple MacBook Air
This is a very powerful laptop and the brand name says it all. Buy this laptop if: You are an apple fan / you want a very fast laptop with a good display / you are not a gamer / you are okay with paying upwards of 70k or if you want to enjoy the benefits of the apple ecosystem by seamless integration of your iPhone, iCloud, iTunes, Apple watch and so on.
The drawback is that it comes with only 256 GB of storage (which is a really fast SSD storage) so you may have to shell out more in case you're looking for more storage.
Microsoft Surface Pro
The most important thing to highlight is that this comes without a keyboard. You will have to pay extra to buy a keyboard for this model. So basically what you end up with is a tablet which is great for studio quality work. If into doodling, sketching or just playing around with photos, this is a great although expensive tool. Since it is Windows enabled, you can easily do your daily work on it if you have a keyboard. The biggest drawback is that it only comes with 128 GB of storage which is not enough for a laptop. Overall this is not a very student friendly laptop unless you're an art school or architecture student.
ASUS ROG
This is a beast of a laptop and it's mainly focused on gaming. Apart from gaming, it can also be used for all other tasks and they will run buttery smooth. It's also a good system for intensive coders, game developers and so on. It comes with a 4 GB VRAM of nVidia GTX 1050 Ti which will handle all high requirement games at medium settings. 8 GB RAM should be sufficient to handle the games. There is also the full HD screen which will make your gaming experience better. Overall this is a recommended system for those who love gaming both online and offline.
Lenovo IdeaPad 320
The processor is sub par and it may only handle tasks like movie, internet, word processing and basic coding. Not recommended for medium to heavy users. For someone looking to use a laptop casually for not much work, this is a good and real cheap option.
Lenovo Notepad 320S
This is a pretty standard laptop with nothing great or mind blowing for it's price. The only good thing is that it has a slightly powerful processor when compared to the Asus VivoBook but that is again coupled with a 4 gig RAM so you the performance isn't significantly improved. Moreover it comes with a standard display resolution. Spending about 37k for this laptop isn't really worth it unless it comes with a lot of free goodies like headphones and stuff.
Lenovo IdeaPad 320
The only difference between this IdeaPad and the other one is the processor. This one comes with an Intel processor which is slightly better but still not worth the money especially when you have the Asus option. It's a pretty standard laptop with nothing significant to offer. Buy this laptop if you are getting any additional warranty benefits or something similar. Also, don't expect this laptop to handle a lot of multitasking either.
MSI GP63
The price will suggest that it's an out of budget laptop. But this is an absolute beast of a laptop which will handle any and all applications thrown at it. It has a 6 GB GTX 1060 which is a very powerful card. You can expect to play all 2017 games at high settings. This is worth an investment if you are a serious gamer and a heavy multitasker. You can safely expect this laptop to handle heavy games for another 2 or 3 years if maintained properly. The price is also very competitive because a similar spec Alienware would cost somewhere upwards of 2,00,000.