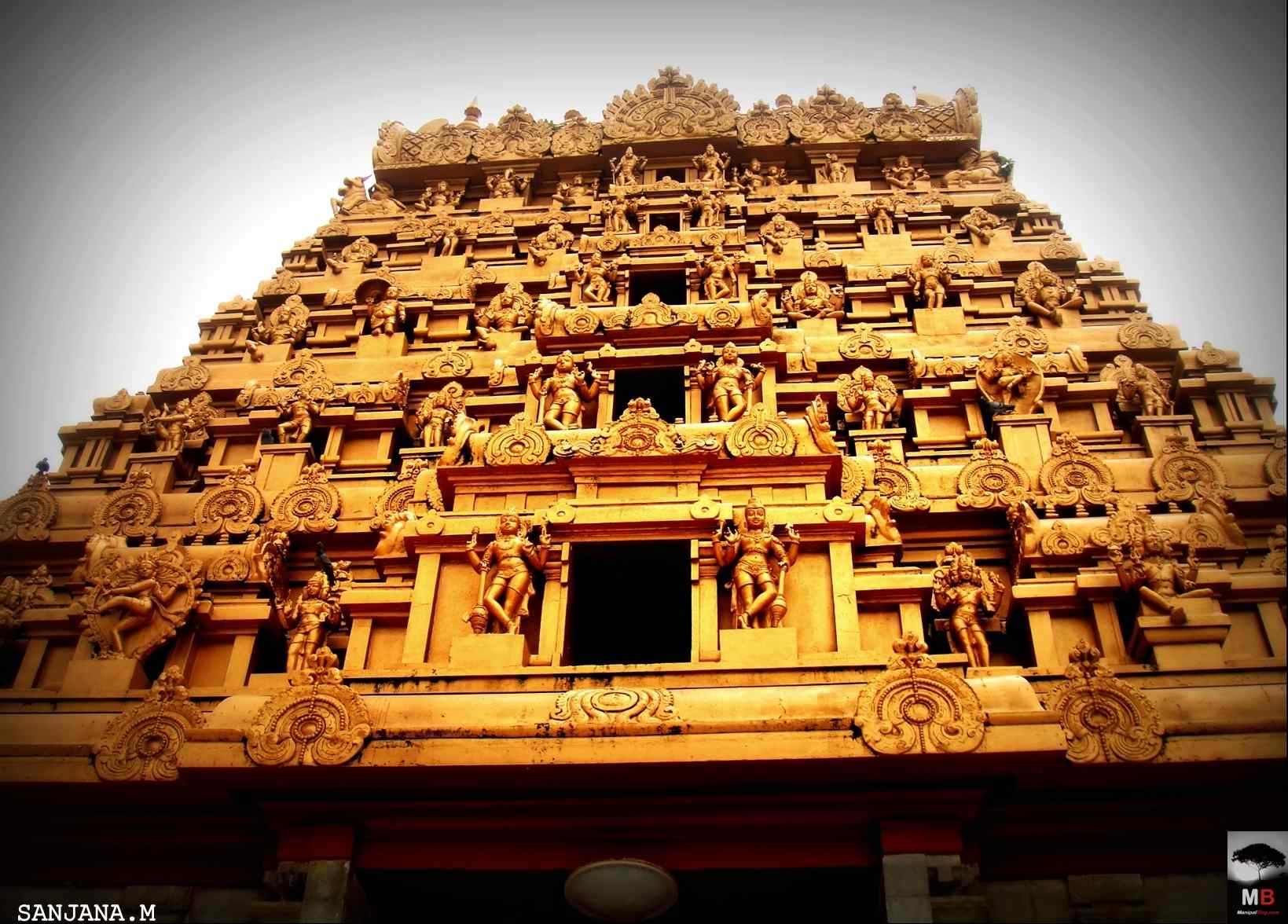 "One caste One religion One god"

-Brahmashree Narayana Guru
Narayana Guru: Spiritual Guru of Billavas. One of his own creation is Kudroli temple.
Kudroli Shree Gokarnanatheshwara Kshethra is a temple with magnificient features which stands out like a heavenly abode on earth in the beautiful coastal town of Mangalore.
Shri Narayana Guru consecrated the Shivalinga that he had brought to Kudroli temple at Mangalore and name as "KudroliGokarnanatheshwara" in the year 1912.
The temple has an entry porche of the elephant – Gajaraja and has an expance of 2 Lakh sq. ft. complete with marble flooring. Lakhs of pilgrims belonging to different castes, communities & religions come and offer prayers here. There are instances of many people who have been cured from different ailments by the grace of Lord Gokarnanatheshwara.
The temple is craved with the beautiful sculptures. It combines the modern architecture with traditional science of sculpturing on the themes of Prateeka Sampradaya of Adhwaithamritha. Lakhs of pilgrims belonging to different castes, communities & religions come and offer prayers here.
Idols of Lord Ganapathy, Lord Subramanya, Goddess Annapoorneshwari, Lord Bhairava, the Nava Grahas (Lords of Nine Planets), Lord Shanishwara and Lord Shri Krishna has been installed at the Kshethra. This has helped devotees to worship at all these sannidanams (abode) and seek blessings and solace for their varied problems at one place.
HISTORY OF THE TEMPLE
Way back in the 18th century, entry into the temples was banned for backward classes and the downtrodden. So the leaders & senior citizens of billava community longing for equality on matters like these gathered themselves & sought solace from the spiritual head of their community "Brahmashree Narayana Guru", who had achieved an incredible in religious revolution in Kerala during those times of divine movement. He had proclaimed that every creation of God has a right to worship God and there is only "One Caste, One Religion and One GOD". He built 101 temples all over Kerala and provided direct entry into the temple to each and everyone. The senior leaders of the community under the leadership of Sri Sahukar Koragappa went to plead with Guruji to extend the movement and his deeds to Mangalore as well. Shri Narayana Guruji consecrated the Shivalinga that he had brought to Kudroli temple at Mangalore and named it as "Kudroli Gokarnanatheshwara" in the year 1912.
The temple observes many festivals. Maha Shivaratri, Navrathri, Krishnashtami, Ganesh Chaturthi, Nagara Panchami, Deepavali, Dasara, Sri Narayana Jayanthi are celebrated with traditional gaiety and splendour. It has worshipers from all over the world. The temples branches are in Mulki, Udupi and Katpady.
In addition to idols of Sharada Matha and Maha Ganapati, life-size idols of Nava Durgas are installed in the premises in an attractive way during Navaratri.
All religious rites are observed for the entire period. Tableaux form a special part of the festivities and are taken around the main thoroughfares of Mangalore. Idols are then immersed in the well-decorated temple ponds in the presence of devotees.
The dasara festival is celebrated with much grandeur. The dasara celebrations of this temple is popularly called Mangalore Dasara. Durga statues installed during this time, Adhi Shakthi Maatha, Sharada Maatha, Navadurgas such as Shaila Puthri Maatha, Brahmachaarini Maatha, Chandrakaantha Maatha, Kushmaandini Maatha, Skanda Maatha, Kathyaahini Maatha, Maha Kaali Maatha, Maha Gowri Maatha and Siddhi Dhaathri Maatha .
kudroli temple has a beautiful pond with four statues of Lord Shiva and Goddess Durga. The pond has a fountain named "Gangavatara fountain" open on Saturday and Sunday from 6.30pm to 8.30pm. The temple also has a model of various animals attracting many children like a miniature zoo.
Hope you also visit the Gokarnath temple the ambiance is as enduring as it looks, it kind of gives you the spiritual peace required.
Thank you for reading.
For further comment and feed back mail me on [email protected] or on [email protected]