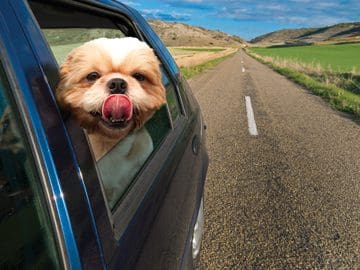 Confused about what to pack for going on a road trip? If you are, then check here all the essential tips about traveling and the most essential travel products you require. When traveling around, the wanderlust often makes you go far away to the distant places to explore them. One is completely lost and takes pleasure of the beautiful views. Taking a break from the daily routine, picking up the bags and heading off to have the time of life is one of the most peaceful things to an individual's soul and mind. However, in excitement, you almost forget about the essential travelling gears that make your journey comfortable and free of danger.
At first, you must be aware of the products that you need while traveling. Therefore, before starting to pack your bags, prepare a list of travel products. It will help you guys in keeping all the items as per your requirements. Further, you will able to enjoy your journey without any worries. The list of things that you must own to a road trip includes the following:
• Tent – When traveling on your own to explore exotic places, you must carry a tent. You can get a shady shelter in just one hour that helps you in protecting from harmful UV rays and heavy rainfall. You can select the tent as per your requirement.
• Power Banks – A power bank is a must to carry product when traveling to a long distance. One cannot find a plug point or switch when on a beach or in the woods. Hence, a power bank is good to go to charge your phones, batteries, and other items.
• Swiss Knife – Having this gear can help you when you need to cut a rope or branches of a tree for lighting up a fire. The knife is a multi-utility item that is useful on your journey.
• Flashlight/Lantern – A flashlight or lantern is useful when you are trekking or camping. The products will turn out to be a savior in case of a blackout or when exploring places during the night time.
• Life Straw – One of the most essential travel product is the Life Straw. Everyone knows how vital water is to keep the body hydrated. Therefore, the product lets you turn up to 1000 liters of contaminated water into consumable water. Life Straw is ideal for camping, hiking, and traveling to remote places.
• Coolers – To keep your drinks cold and food preserved, you definitely need a cooler. The product has high ice retention capacity, which will hold everything you store fresh. It comes in different sizes. You can check the reviews to select the Best Coolers among many available for buying.
• Camera – To capture the scenic views and all the memorable moments you should consider investing in a camera. Though smartphone cameras are getting incredibly powerful, still a camera like digital one is superior in many features.
• First- Aid Kit and Medicines – While on a journey, you never know if you fall sick or meet with an accident. Therefore, it is always advised to carry a first aid kit.
Furthermore, if you are dealing with any type of health issue or an ailment, then you should refill your medicines before leaving the house.
• Travel Toiletry Bag – The bag will help you keep all the toiletry products like brush, soap, sanitizer, etc. in an organized way. You can carry it anywhere you go.
• Ziplocks: People mostly fail to assess the importance of taking ziplock along with them. These reasonable plastics bags are a useful item for packing something like damp like a wet towel or any item that may leak.